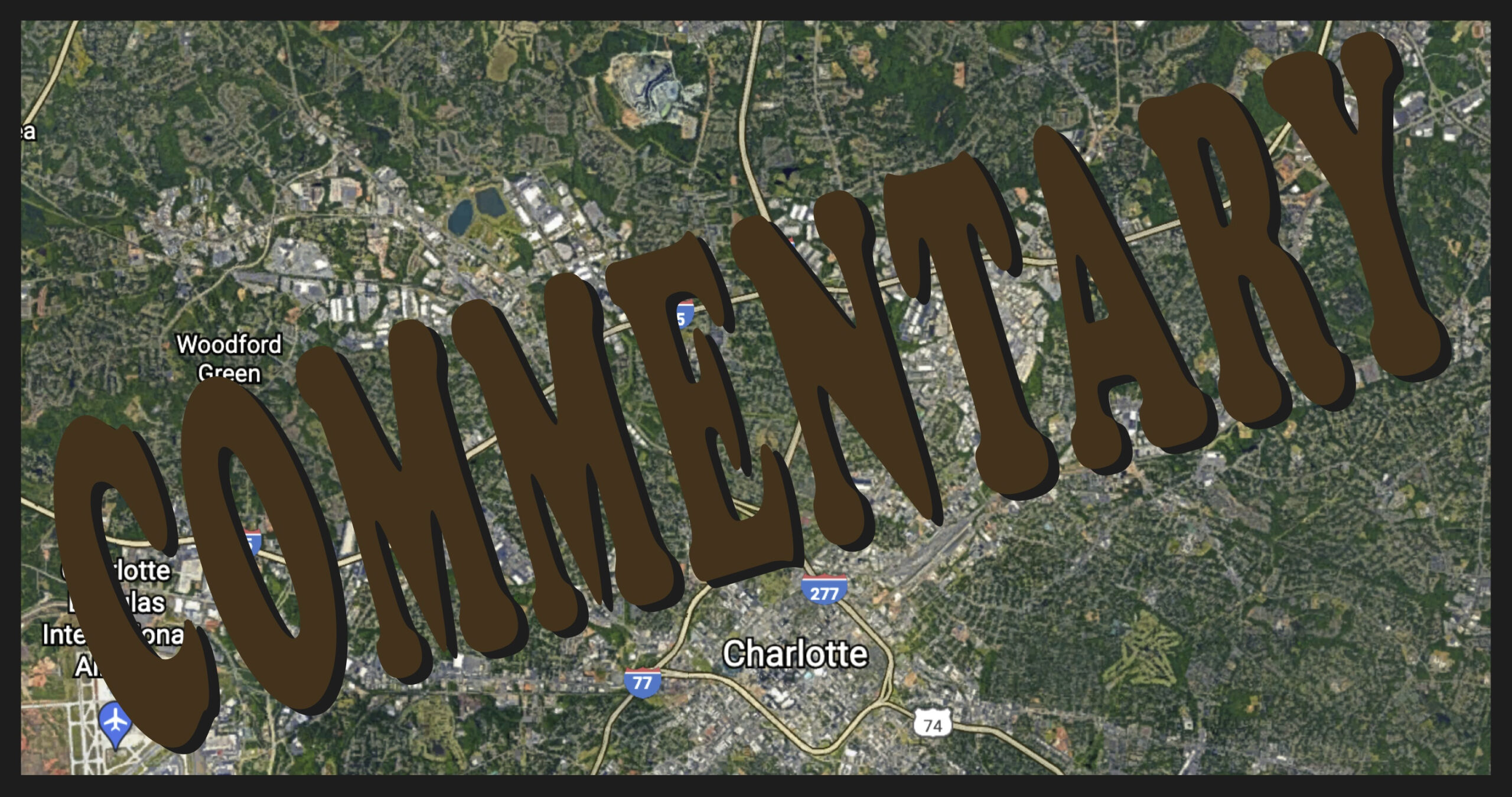 – Page initiated Sept. 2, 2021
Some of the material from Forum meetings, or that is sent to the Forum, represents incisive commentary on the world we live in, or the times we have lived through. In the past, some of the material was collected under the rubric, "Community Matters". The opinions expressed in Commentary material are the author's own and not necessarily those of the Forum.
Below are indexes of material from some Commentary authors. All of the material labeled "Commentary" on the website is listed under the "Community Affairs" title  here.
---

A 1978 graduate of the University of Michigan, DonnaMarie Woodson has been a writer, volunteer painter, web designer, director of communications for a nonprofit and, since 2017, editor of the monthly CharMeck Chronicle.
In her spare time she is a tireless advocate for access to health insurance. She is a two-time cancer survivor.
Feb. 1, 2022: Alice Allison Dunnigan: White House Correspondent trailblazer
Jan. 1, 2022: Claudette Colvin: A teen sits down, before Rosa Parks
Dec. 1, 2021: Maggie Lena Walker: First Black Bank President
Nov. 1, 2021: Mary Eliza Mahoney – First African American Nurse
Oct. 1, 2021: Mary Jane Patterson – First African-American Woman to Receive B.A. degree
Sept. 1, 2021: The First Published Poet – Phillis Wheatley
Aug. 1, 2020: 'Havana Chapman-Edwards – Young Changemaker'
Feb. 1, 2019: 'The Candidate For the People – Shirley Chisholm'
Feb. 1, 2018: More than 'A Raisin in the Sun'