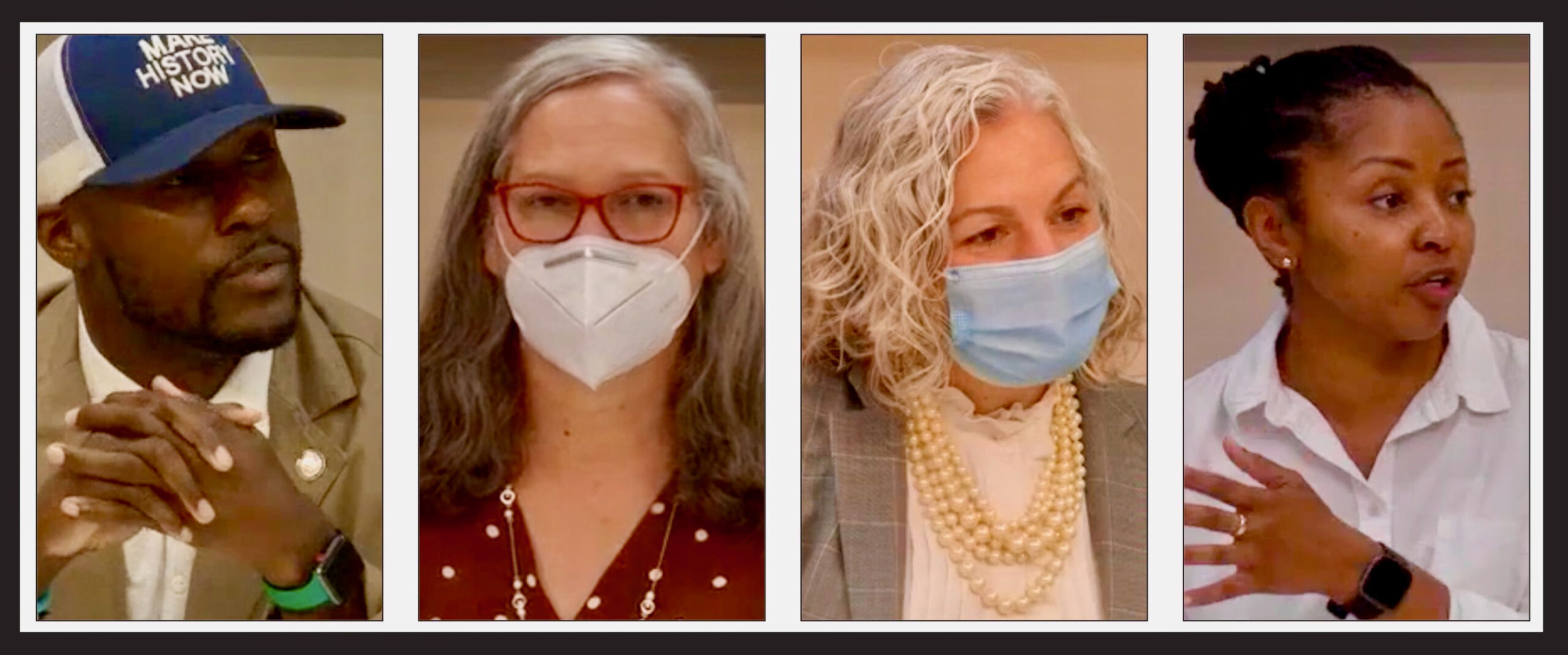 Aug.  30, 2022
The new United Way is a smaller United Way. It may be more nimble. It is certainly on a new path. Tuesday's Forum presentation placed on the table some of that information. Officials have their work cut out for them reforming public perceptions.
Kathryn Firmin-Sellers is Chief Impact Officer of the United Way of Central Carolinas, serving Mecklenburg and surrounding counties. At her side was Laura Yates Clark, President and CEO. Their joint message had to do with diminished resources, but also the struggle to create new partnerships with nonprofits doing the work of meeting community needs.
The focus was on process: giving many longtime recipients notice that the era of all-but-guaranteed annual support was ending; finding new partners focused on emerging community issues; establishing ways to have the people in  local communities define their needs, etc. There were some bumps along the way in that conversation. Most people in the room seemed to have experiences with a very much more closed process from decades past, and appreciated today's more open process. But some Forum participants wanted to know a great deal more about who is making decisions than United Way officials were prepared to identify, and a far more transparent process open to interested citizens, even if those citizens are not receiving funding.
Clark's opening statement, Firmin-Sellers' presentation and the Q&A are worth listening to in their entirety. The new United Way needs its community to understand the new path.
As for the financials, Clark said the United Way board had not yet set next year's budget. And these may not be apples-to-apples comparisons, but  they are  suggestive of the seismic change that United Way has emerged from:
United Way's most recent audit showed 2020 net campaign revenue of $9.9 million. The Observer in 2008 reported that "United Way raised a record $45.3 million last year." Any number of issues have affected  United Way's traditional revenue stream – a local controversy over a retirement package, the Great Recession, nationwide changes in workplace giving patterns, pandemic. More shocks could conceivably lie ahead.
But people are continuing to hurt.
Below the video  from this morning's Forum are the slides shown during the presentation. The slides may be downloaded as a PDF here.