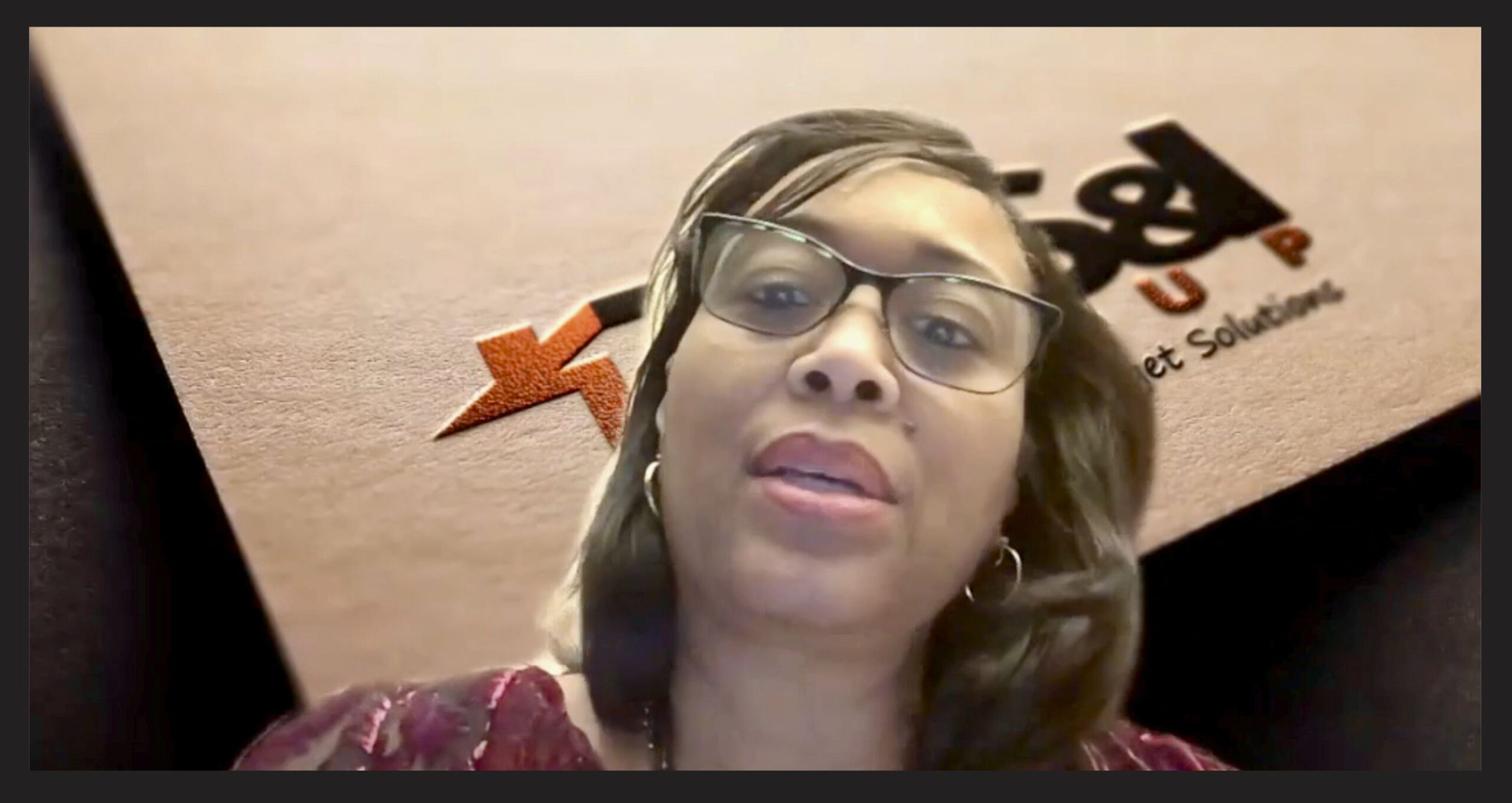 Jan. 11, 2022
Committed. Driven. Hungry.
Those were among the words Tuesday's presenter used to describe what it takes to succeed in the entrepreneurial space.
Rachelle Latimer's last visit to the Forum in 2017 focused on details what makes success difficult for minority contractors. Today's might be  illuminating for those looking to start their own businesses because Latimer described the scope of her work. Not one business but a number. Not one line of work but a bunch: Consulting, but also construction; flipping houses, but also being a landlord; and learning constantly from those who offer advice.
The presentation begins at minute 9:45. Material from the chat box on the subject of Latimer's presentation is on this page below the video.
From the chat box
Chat box comments were mostly from candidates listing their contact info. Such info, updated weekly, is archived from this page.
During a discussion of resources available to entrepreneurs, the following notes were added:
Jennifer De La Jara: More info about CPCC's Small Business Center: https://www.cpcc.edu/business-and-industry/small-business-center
Rachelle Latimer: https://charlottenc.gov/GS/procurement/cbi/Pages/default.aspx
Matt Newton: Charlotte CBI (Charlotte Business Inclusion) resources website link:
https://charlottenc.gov/GS/procurement/cbi/pages/default.aspx?NotFoundURL=https://charlottenc.gov/finance/procurement/cbi/Pages/default.aspx
The above link includes resources for MWSBEs (Minority and Women Small Business Enterprises).
Rachelle Latimer: CMS Vendor List contact: [email protected]
Latimer listed her contact via e-mail as [email protected].