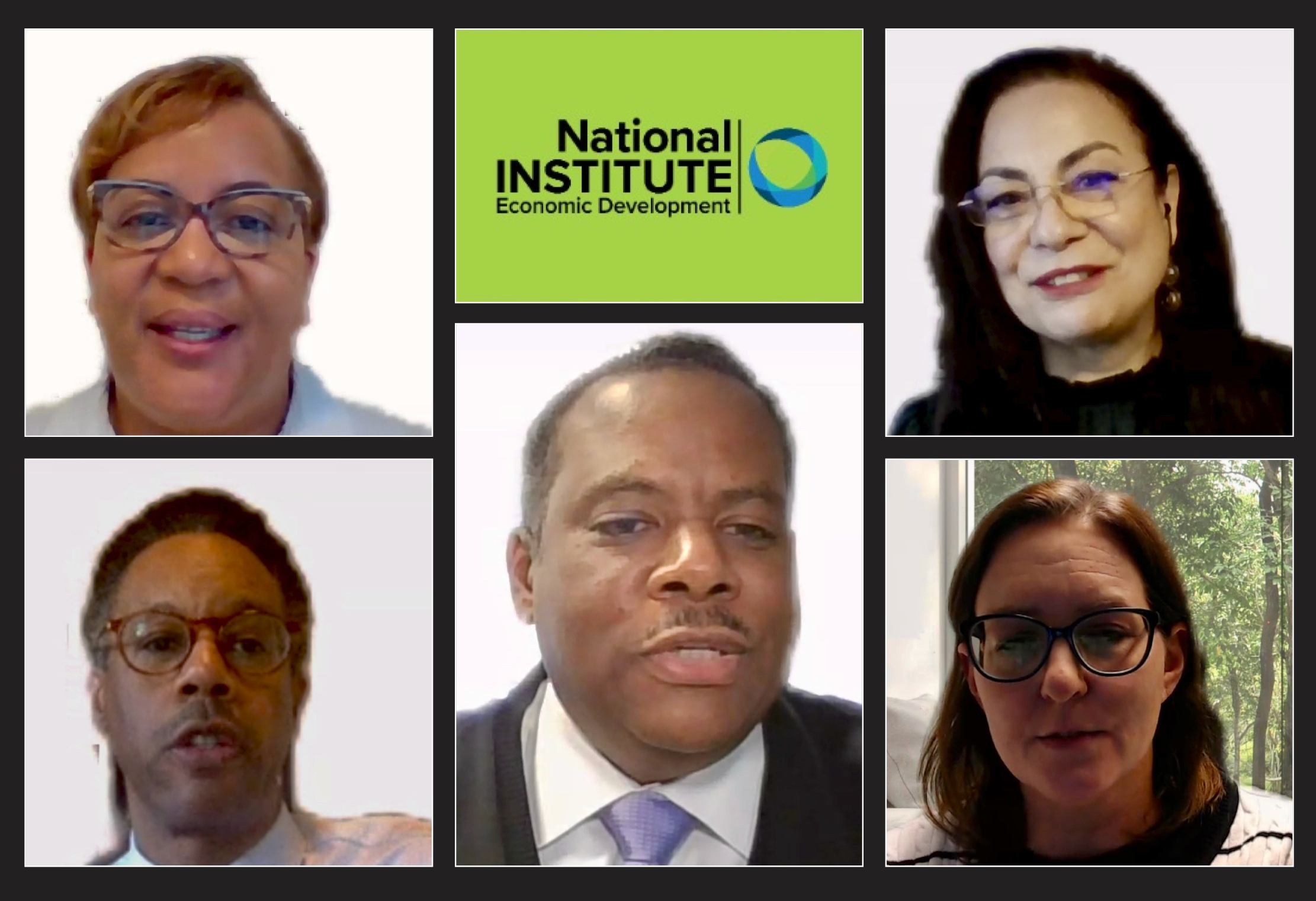 Jan. 18, 2022
A Durham-based nonprofit is focused on creating wealth in minority communities through training, seminars, advice – and direct involvement in financing of businesses serving those communities. The National Institute of Minority Economic Development may one day be a household name from Charlotte to Baltimore.
CEO Kevin Price, and some in the Webex room, remember the Institute's role in financing the Food Lion on Beatties Ford Road in the 1990s. From offices in Charlotte and Durham and outposts in five states, the organization now serves up seminars, encouragement and networking aimed at turning people with a business idea into business owners hiring people and generating wealth.
Below the video are the presentation slides shown during this morning's meeting. The slides may be downloaded as a single PDF here. Material from the chat box is at the bottom of the page.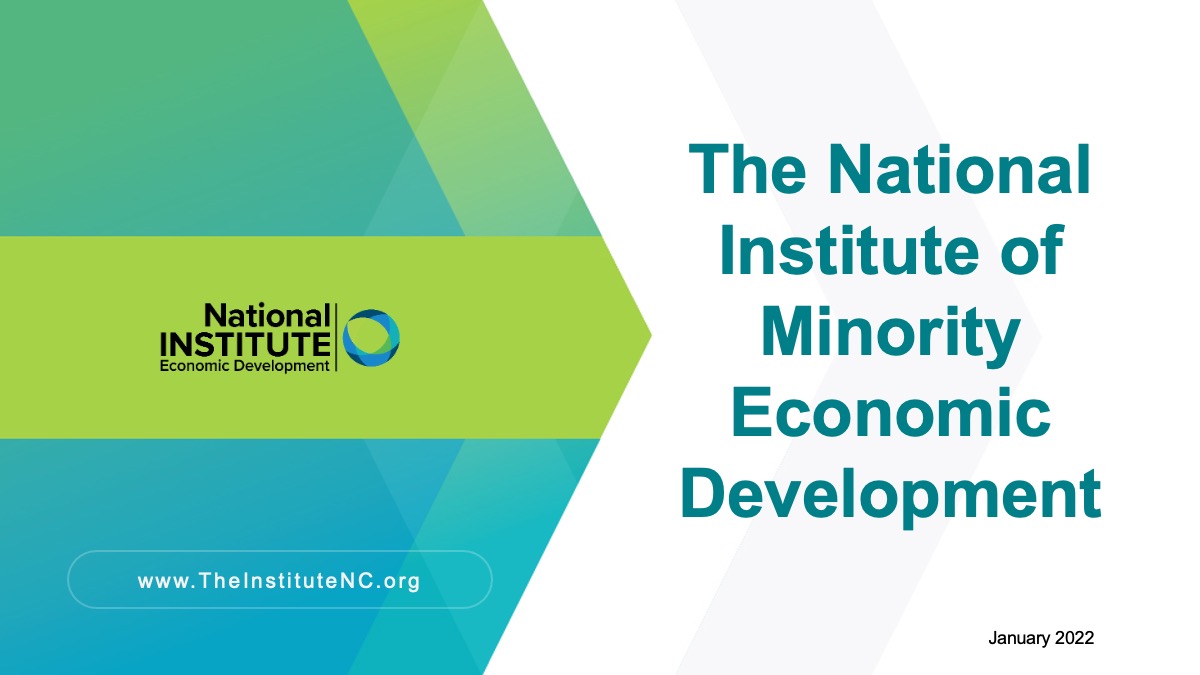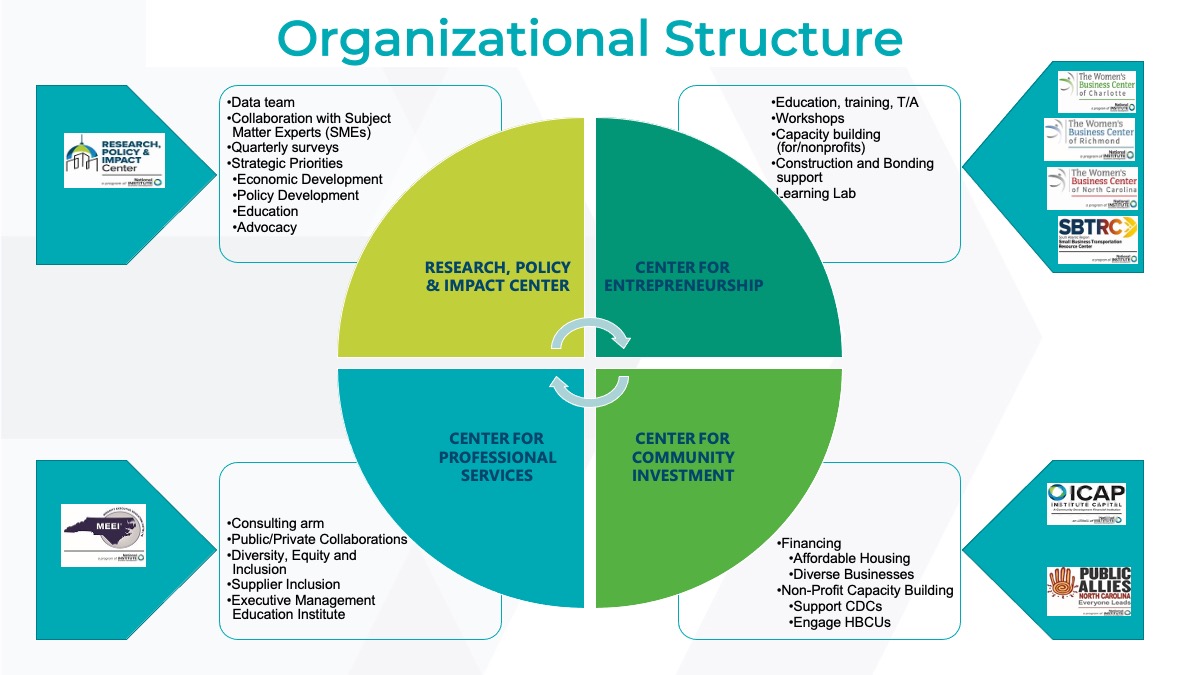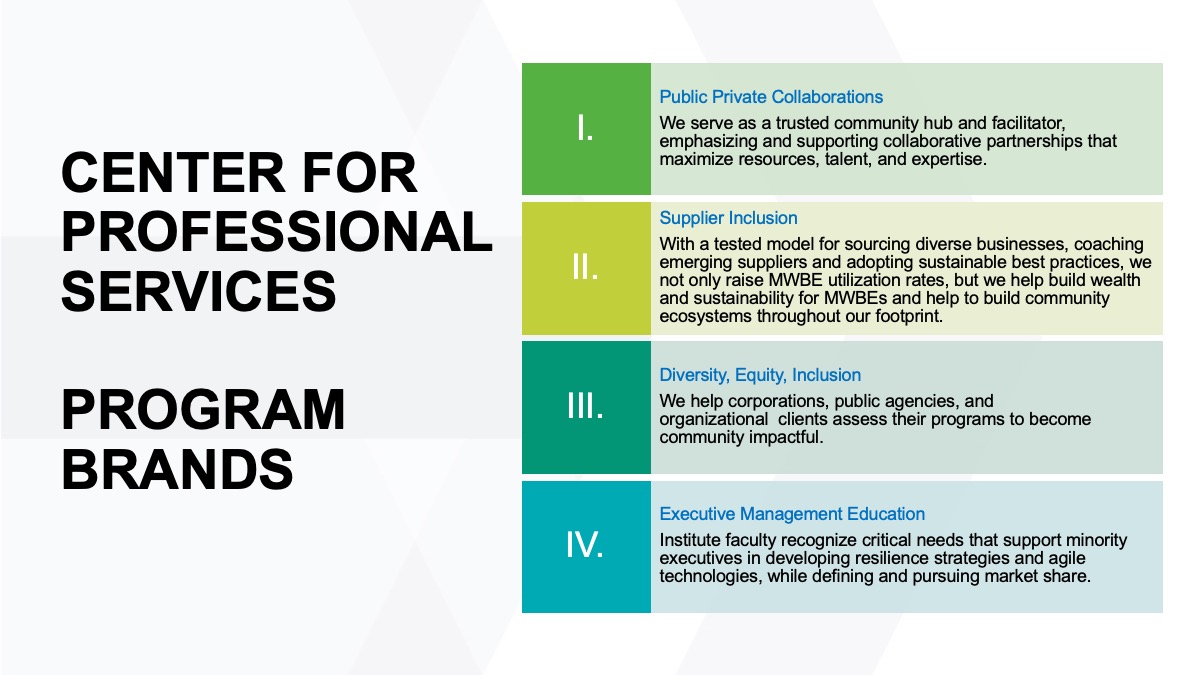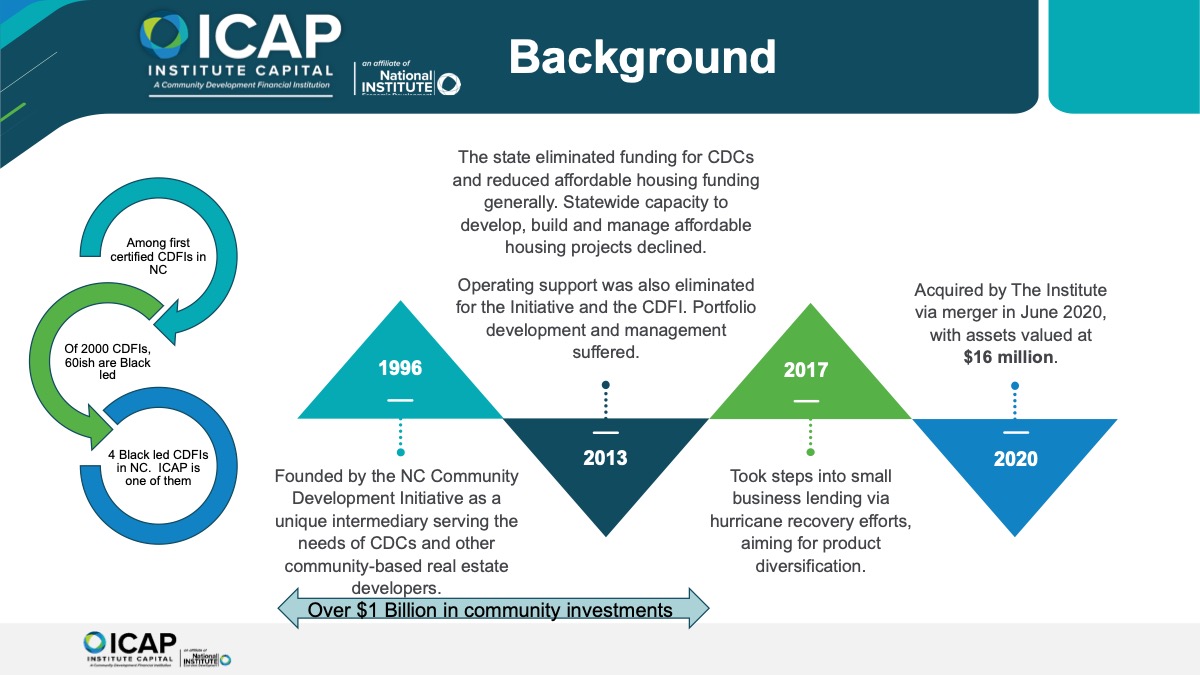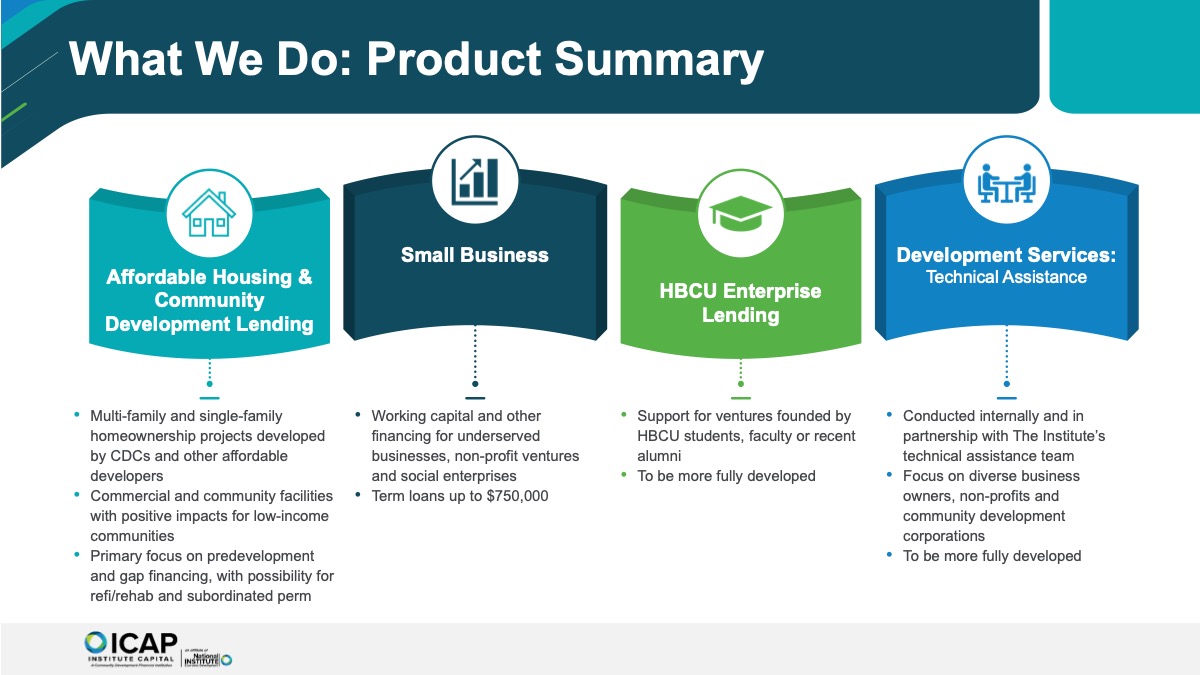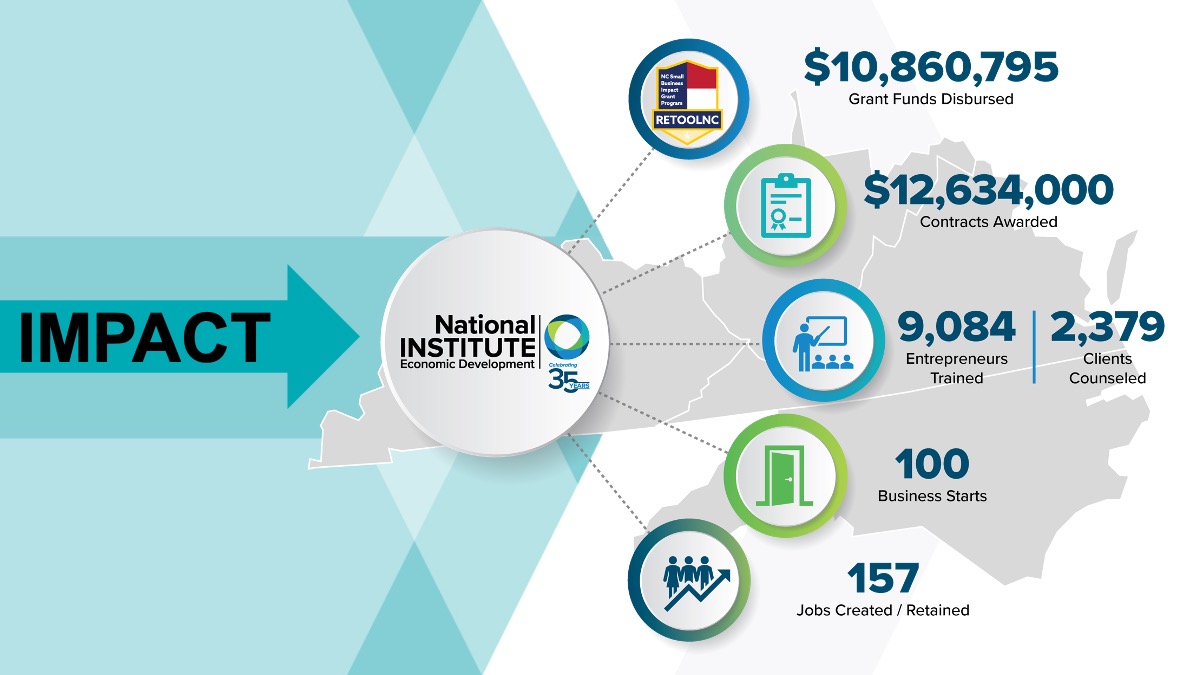 From the chat box
Rocio Gonzalez: Good morning, thank you for the opportunity to share this information. Some of our planned activities with Livingston had to be cancelled due to the pandemic. We have English/Spanish speaking representatives to offer technical assistance and lending services! Women's Business Center of Charlotte – Rocio Gonzalez, [email protected] 704-509-5884 https://theinstitutenc.org/ thanks!
Roberta McCullough: My contact info; [email protected], https://theinstitutenc.org/icap/ 919-956-8889.
John Ham: Hello, all. Here is how I can be reached. [email protected], https://theinstitutenc.org/cps/