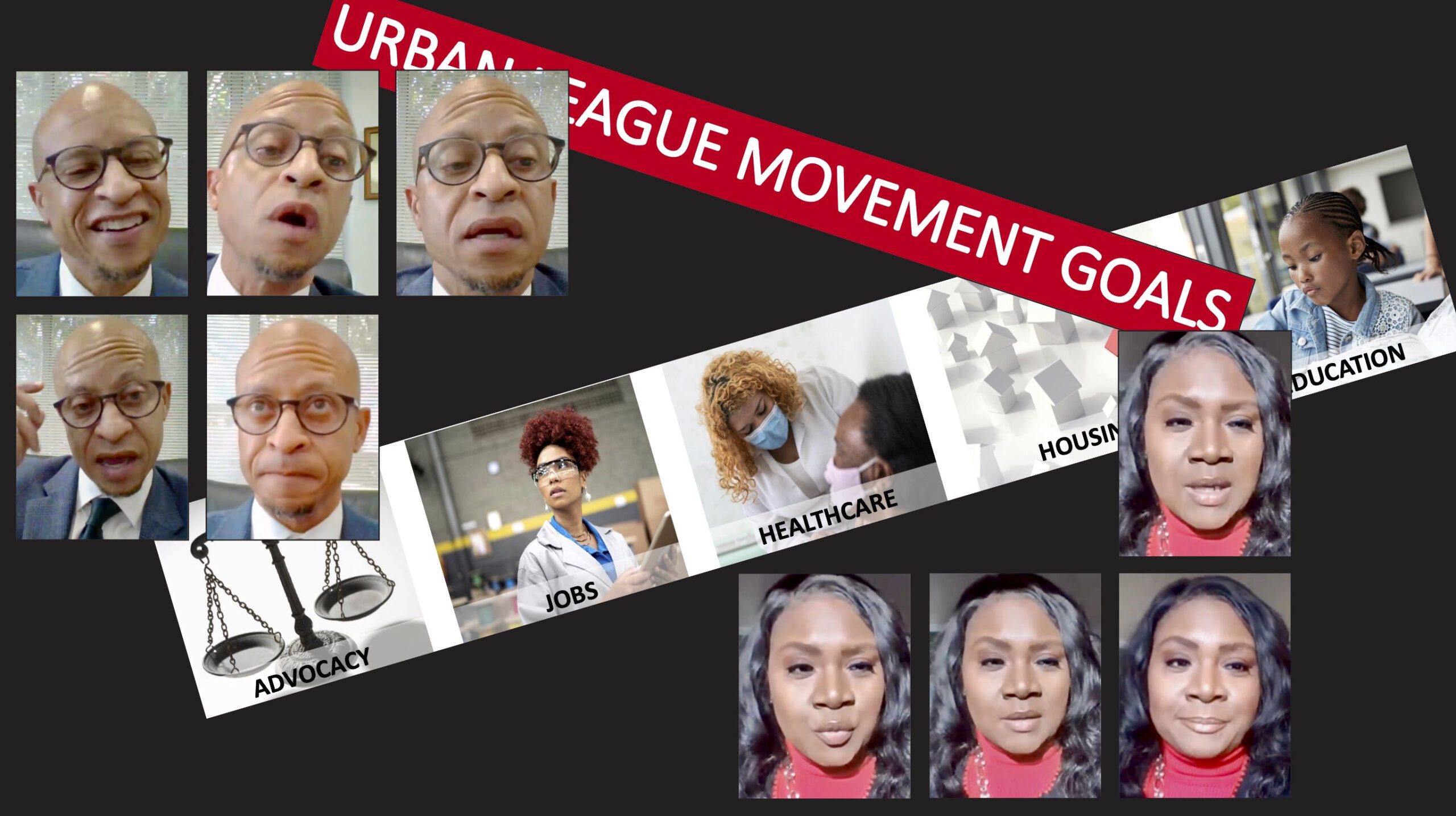 Dec. 7, 2021
Two key leaders at the Urban League of Central Carolinas today described a relatively small staff pushing to prepare Charlotte workers to upgrade their skills or prepare themselves to own their own businesses as a path toward economic stability and life satisfaction.
Presenters were CEO Teddy McDaniel and COO Dr. Fahnie Shaw.
Some viewers of the video  below will remember the wealth of League programs designed to prepare people to take the jobs that employers tell the League they have but cannot fill. Others will remember some of the stories – the woman who nearly tripled her income after the promotions that League training helped prepare her for; the washing machine repairman called to McDaniel's home who had, years earlier, gotten his training in the repair trade at the Urban League.
McDaniel, a regular at Forum meetings before COVID, looked out on the morning's virtual crowd and said he recognized a lot of faces. He began his League career in 2009 at Phoenix, then was CEO at Austin for five years before joining the Central Carolinas League as CEO in 2017. When a friend quipped that someone would lure him away from Charlotte with a big bag of money, he said no, that he had family here. He is a 1994 graduate of Morehouse College.
Dr. Shaw, who spoke of being active in the education space and in implementing the League Board's mandate for more advocacy, is a former Garinger High School teacher of the year. She joined the League six months ago from a CMS position as Director of Title I Engagement, Outreach and Specialized Services.
QCityMetro's Sarafina Wright's report from the meeting focused on a "Working Women, Thriving Families and Better Communities" (WTB) initiative to be launched next year, aimed at helping women recoup from the pandemic by providing livability stipends and wrap-around services like chilld care and transportation as up to 100 students prepare to pass tests for job certification certificates.
The Urban League main office is at 740 West 5th St. A planned satellite office will be at East Town Market at Sharon-Amity Road and Harris Boulevard.
Presenters listed their e-mail addresses in the chat box: