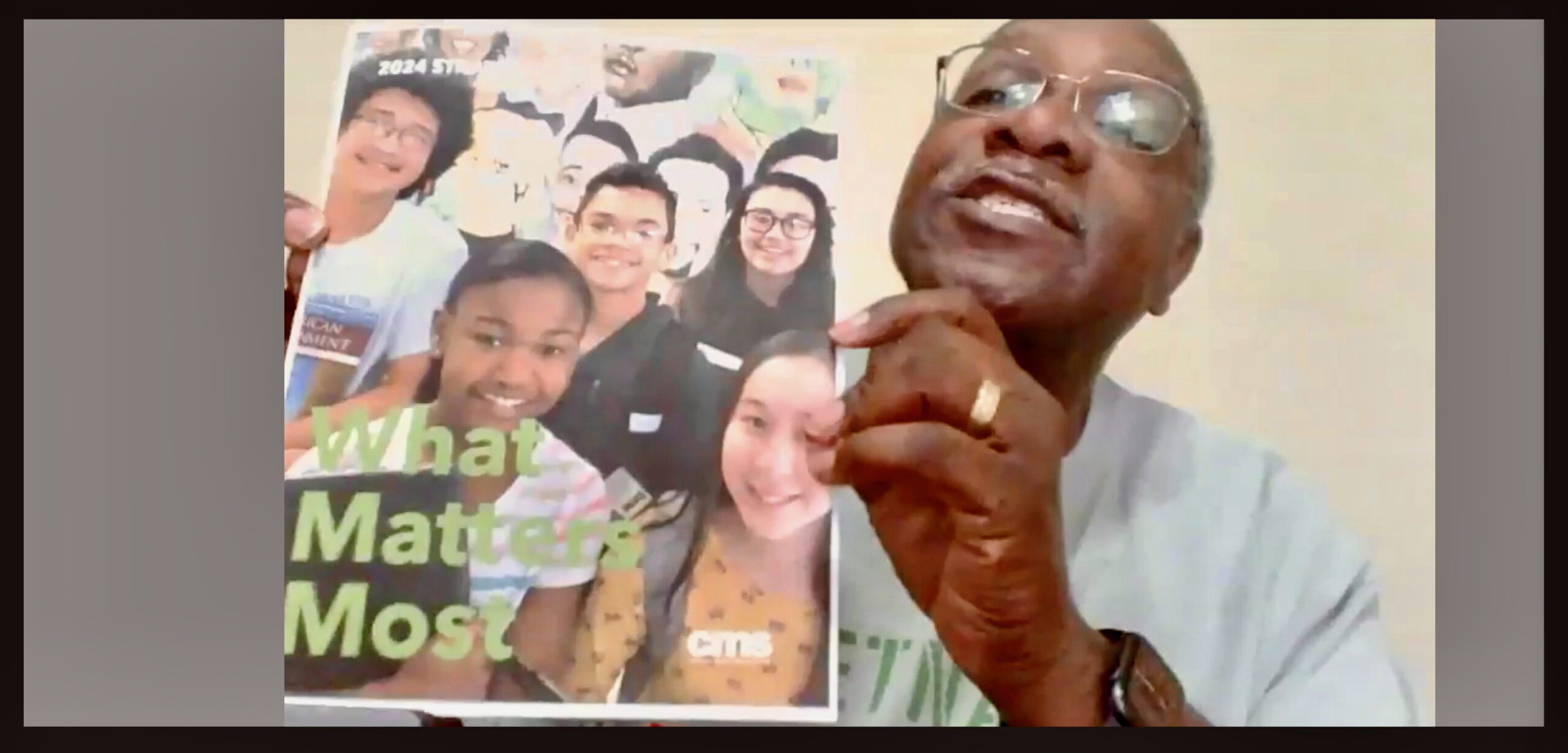 May 18, 2021
 Arthur Griffin Jr. says he is "just asking for accountable education policy and practice."
The former chair of the CMS Board of Education wants school and community leaders to dig into the data, and realize how thousands of children will leave schools without the "career- and college-ready" preparation set out in local and state goals. And then, he says, when everyone understands the horrific data, the real work begins.
"It's on all of us," he told a virtual Forum today. It is on all adults throughout the community to pay attention and demand better for children.
Throughout his presentation, Griffin highlighted numerous past examples of enacting good educational goals and policies. What's missing, he said, has been ensuring that practices – what goes on in schools and classrooms each and every day – follows policies.
During the Forum, Griffin referred to "Sound Basic Education for All," the report by WestEd that was requested by Judge David Lee in the long-running Leandro education quality case. Submitted privately to the court in June 2019, the report was made public in December 2019. That report is here.
Below are the slides Griffin displayed during his presentation. The material is also available for download as a PowerPoint and as a PDF.