James F. Pughsley served as CMS superintendent from 2002 to 2005. He submitted this piece to The Charlotte Observer under the headline, "In Times of Crisis: Leadership for Results."
By Dr. James L. Pughsley, CMS Superintendent (Ret.)
Effective leadership and execution, not the lack of funding, is the crisis of CMS.
Crisis serves as an opportunity for growth and improvement. The greatest crisis plaguing CMS is the failing of students of color in a significant number of our public schools. Tragically, we continue to squander the many talents of black and brown students, as they remain underserved and thus underdeveloped.
The picture painted by the data is strong and undeniable. There are far too many failing students and schools in CMS. Hence, I fully support the recommendation of Mecklenburg County Manager Dena Diorio.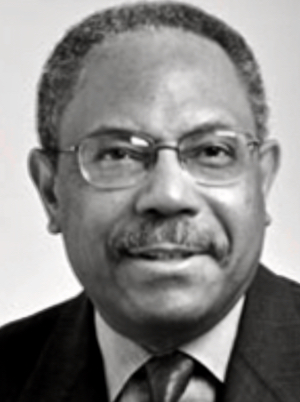 Overcoming crisis is only made possible by facing the realities of the situation at hand. The ability of leaders to seek success is critical. More funding minus a vision of success for all, related actionable plans, and high-level execution imprisons students of color in the quicksand of continued failure. More funding coupled with the same worn out excuses is not a formula for success. In the present situation, transformative change must take priority over the wishes of those tied to the same old failing academic results for the most needed.
In 1996, CMS was plagued with racial equity issues and low academic performance. CMS had twenty-two low performing schools. Only 35% of fifth-grade African American students could read at grade level. Fourteen percent of African American students took Advance Placement (AP) or International Baccalaureate (IB) courses. The teacher turnover rate was 22 percent.
These numbers were clearly in need of improvement. At the time a newly appointed superintendent of schools was charged with the responsibility of mapping out an action plan of reform to turn around ailing student achievement. In particular minority and low-income students were the targets of said responsibility.
In order to address the many challenges of CMS, a proper management infrastructure had to be put in place. Execution with the defined purpose that all students experience success was the explicit challenge.
Poor planning and poor execution accounts for the failure of most organizations, be they public or private.
The new administration, referenced above, set out to remodel CMS's previous culture of failure. The actions brought about greater organizational discipline and accountability for deliverables.
CMS excelled during its transformation years, from 1996-2005. Newsweek magazine's list of Best High Schools in America had fifteen CMS high schools in its Top 900, a time when there were over 27,000 high schools nationwide. In that year, over 58 percent of all of CMS's graduating students took at least one AP or IB course. From 1995 to 2003, enrollment in advanced classes increased from 4,079 students to 11,716 students. In particular, the number of African American students enrolled in AP classes rose from 431 to 2,130 in that time span.
Also in 2004, CMS was one of five finalists for the Broad Prize for Urban Education, which is given to the urban school district that has yielded the greatest academic improvements. Seven years later, CMS received the Broad Prize. U.S. Secretary of Education Arne Duncan noted that "CMS is a model for innovation in urban education… It has taken on the tough work of turning around low performing schools, created a culture of using data to improve classroom instruction and put a laser-like focus [on] preparing students for college and careers." According to the Council of Great City Schools, "CMS [has] sustained one of the highest student performance records of any urban school system in the country."
In a transformative situation, a clear vision and persistent execution on the part of leadership at all levels is essential. Absent effective leadership by the school district, concerned stakeholders within the African American community have taken on the responsibility of sounding the alarm for improved performance of African American students.
Again, I fully support Mecklenburg County Manager Dena Diorio for communicating a sense of urgency for addressing the academic needs of African American students by way of the CMS budget request.