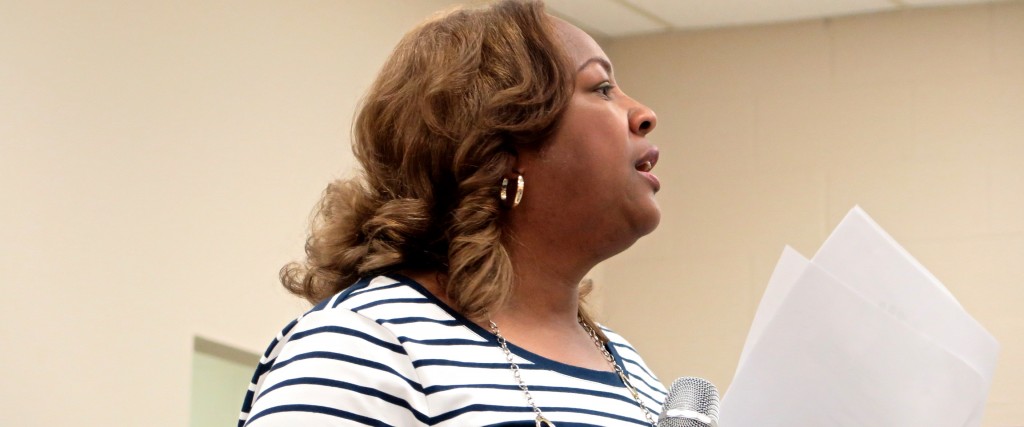 March 22, 2016
One of the presenters at today's Forum was Bonita Caldwell.
Caldwell is president of the family business, Beatties Ford Memorial Gardens, which is Beatties Ford near Hambright Road. She says she got her education in business working in larger corporations. Her presentation, and the handout she spoke from, offered Forum participants tips on how to make a business thrive.
The first video below is queued up to show Caldwell's presentation. The second video is queued up to show the question that Caldwell was asked during the Q&A that followed Caldwell's presentation.
Caldwell was joined at the presenters' table by Dorothy Counts-Scoggins, who desegregated Charlotte's Harding High School in 1957, and has worked on child development issues since.