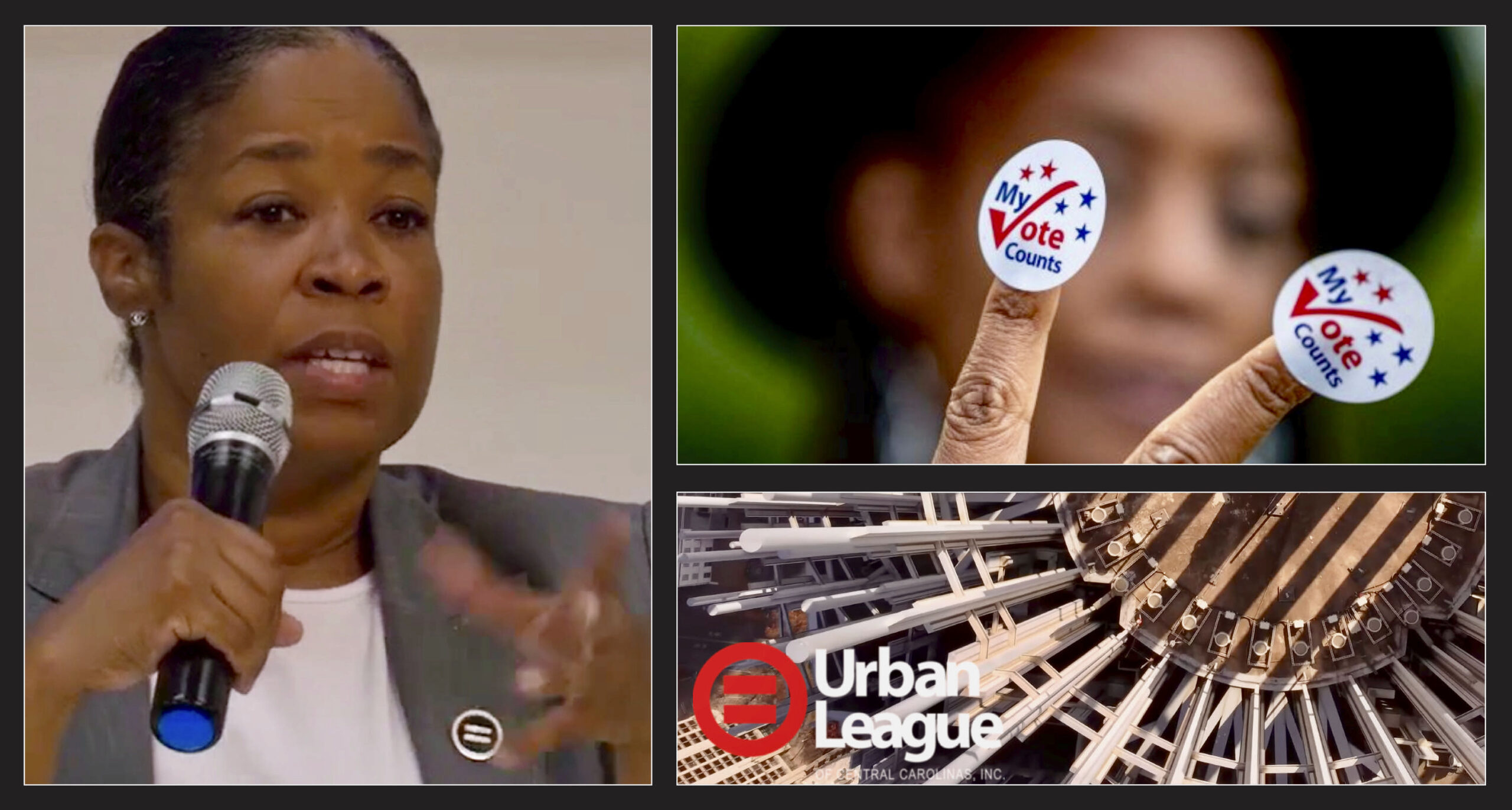 Aug. 1, 2023
Robyn Lake Hamilton is sorting out a new course for the Charlotte-based Central Carolinas affiliate of the National Urban League.
Some might see her vision as an overly ambitious one to be tackled by a $2.6 million organization with a staff of seven. "We're trying to boil the ocean," she acknowledged at one point. But others might see it as grounded in, and possibly returning to, the very roots of the group founded around 1910 that played a key role in mid-20th century battles for economic and social justice for African-Americans.
Hamilton was named interim CEO Jan. 3. The search for a permanent leader was announced in February. Her naming as permanent CEO is recent enough that the League website was still referring to her as interim CEO Tuesday evening. Former CEO Teddy McDaniel resigned Nov. 30 after five years of service.
Hamilton offered some pieces of the agenda she is wrestling with.
– Grow the organization to $50 million status, and make it self-supporting.
– Become a grantwriting powerhouse, bringing to the Charlotte region federal funds not coming here because no one is applying for them.
– Keep a hand in workforce training in HVAC and other trades for which it is now known, but recast the effort as supporting others already doing the work well.
– Turn corporate supporters buying a table at a gala into corporate supporters making much larger three-year financial commitments. "Invest in us differently," she said,
– Be a center for economic and social justice. Keep listening to the video until you hear Hamilton describe the moment of clarity brought to her during her participation in a recent visit to "Uncle Joe's" White House that she thought was only going to be a house tour.
Some of the issues Hamilton mentioned Tuesday were explored further in an interview published Aug. 4 by QCityMetro here.
In the video below from this morning's Forum, Hamilton talks about those and other issues, and offers highlights of a life with stops in Denver, D.C., Florida, the armed forces, Louisiana, Atlanta, Durham, Asheville and Charlotte. Will there be more stops after Charlotte? Hamilton was not asked that question.
A copy the slides shown during the presentation are downloadable as a PDF here. The individual slides are posted on this page below the video.