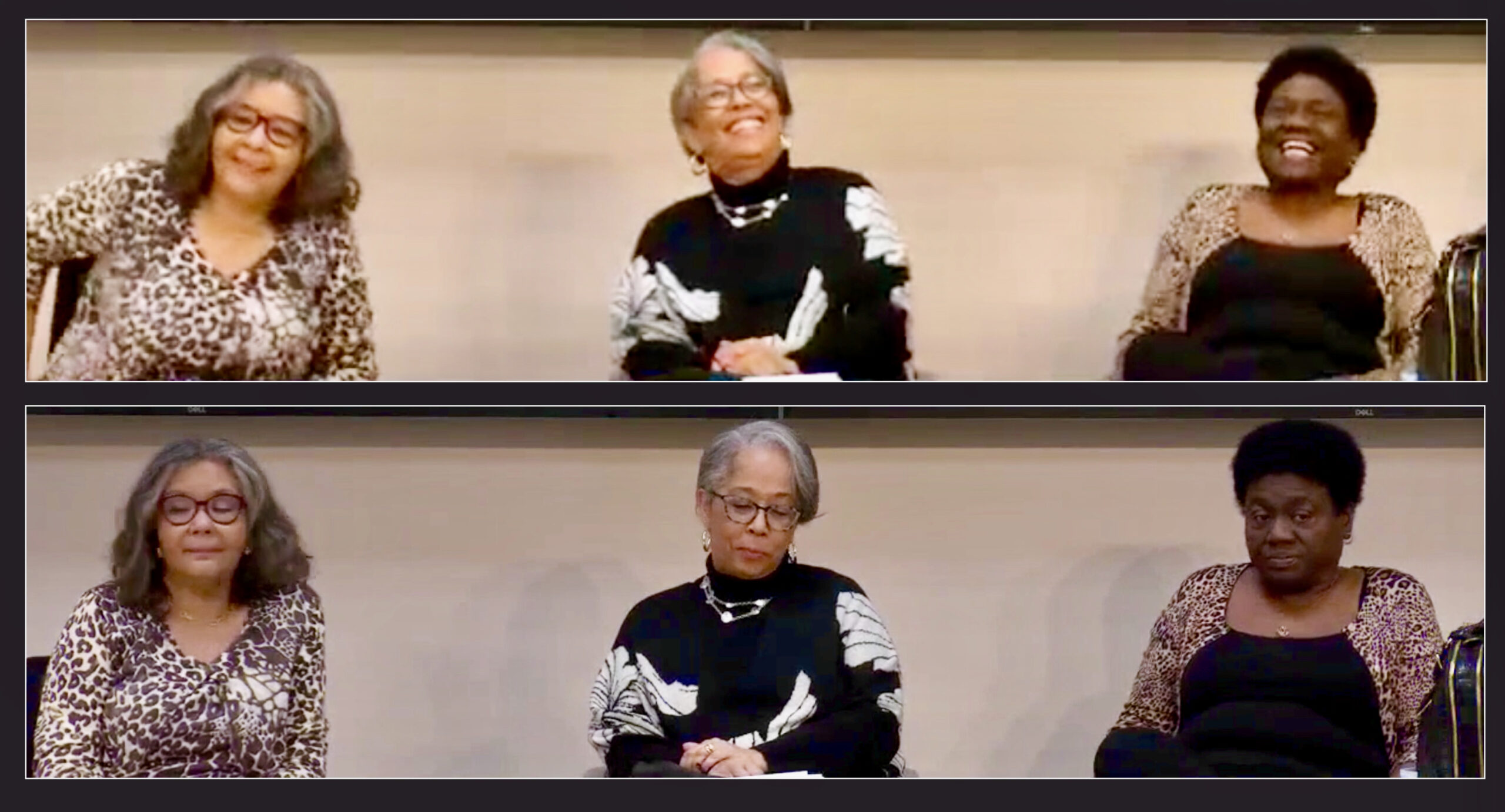 March 7, 2023
Memories flowed this morning as three who were among the first Black women hired by Charlotte TV broadcasters shared the good and the bad, the hilarious and the horrific that they witnessed.
Deborah Mann Gibbs, a St. Louis native, joined WBTV in 1975. Just a month earlier, she had taken a job at the Charlotte Observer, and was recruited to the TV station in part because of her experience as a weekend writer and film editor in St. Louis.
Charlene Price-Patterson, a Buffalo, N.Y. native, joined WBTV in 1979 and found her niche in the station's community affairs department.
Bea Thompson grew up in Charlotte and early in her  life decided to go into broadcast because "nobody was telling us what everybody else already knew." She recounted coming home from elementary school in the early '60s to an entire "urban removal" neighborhood plastered with signs notifying tenants that they had 30 days to vacate. She said she would learn later that her family was used by a real estate agent as the "first family in" to fuel blockbusting. She joined WBTV after graduating from UNC Chapel Hill in 1977 and is still working in the industry for PBS Charlotte.
Tonya Rivens, the TV and radio and Sheriff's Department veteran who was in the audience this morning, had participated at a similar Forum with Gibbs in 2019. She joined the Charlotte broadcast market in 1990 at Power 98 Radio and later worked at WBTV for seven years and WCCB for two years. "I stand on your shoulders. You paved the way," Rivens told the panelists. "You all are THE best in the business."
Black men had preceded the women by about five years.
Below is a video from this morning's presentation.
Comments
To share your thoughts on this presentation, e-mail them here.
As we kick off Women's History Month, this was A POWERFUL conversation between the first African American female Charlotte TV broadcasters.
It was like sitting in a living room with family listening to stories of resilience and possibilities from the elders of the community. I had no idea that Kathy Rideaux was the first head of finance.
I hope that they all will reunite to tell their stories, so that young girls can learn from them. All things are possible, with hard work!
Stephanie Hand
– – – – –