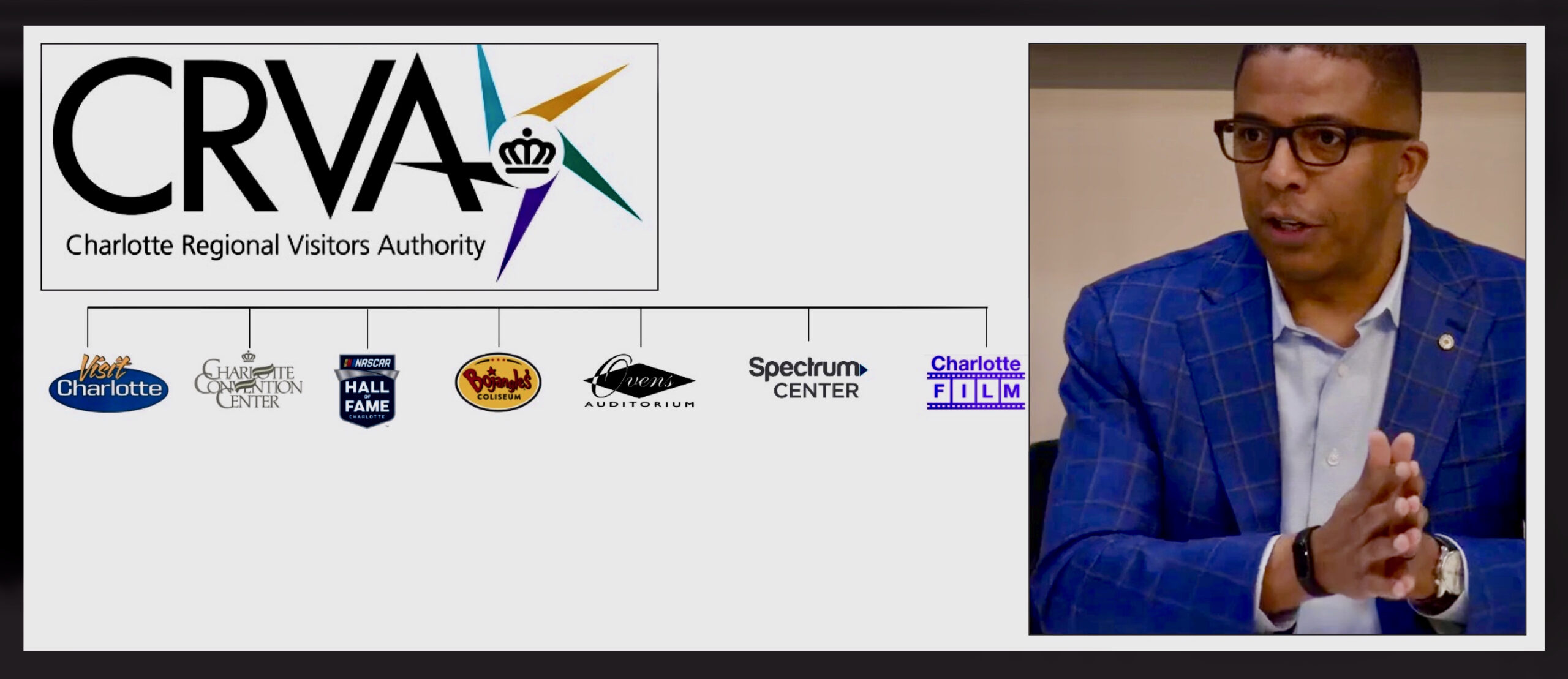 Feb. 14, 2023
Anthony Shelborne just wanted a link on the Forum's website for material from the Charlotte Regional Visitors Authority. Facilitator Laura McClettie knew that Shelborne also had a story to tell.
This morning Forum participants heard that story – not a personal rags-to-riches yarn, but the recitation of an earnest effort, undertaken over many years by the CRVA, to put minority-owned and new businesses in a position to know when the CRVA has needs that their firms might compete to fill.
Details that business owners will need were sparse, but Shelborne said that, to provide niche services for visiting conventions and other groups using the Charlotte-area facilities managed by CRVA, the agency regularly publishes requests for proposals to, say, paint a room or provide specialty pastries or some other work that the CRVA staff does not do in-house.
The details of what's needed, and how businesses can compete for that work, will be linked to from this website as the CRVA sends material to the Forum in the future.
For now, Shelborne's presentation offers a good overview of CRVA's role in operating venues like the Convention Center and Spectrum Center; how the CRVA is organized, and the role that tourism plays in the region's economy.
Below is a video of this morning's presentation and Q&A. The presentation slides may be downloaded as a PDF here, and appear as separate slides below the video with permission.