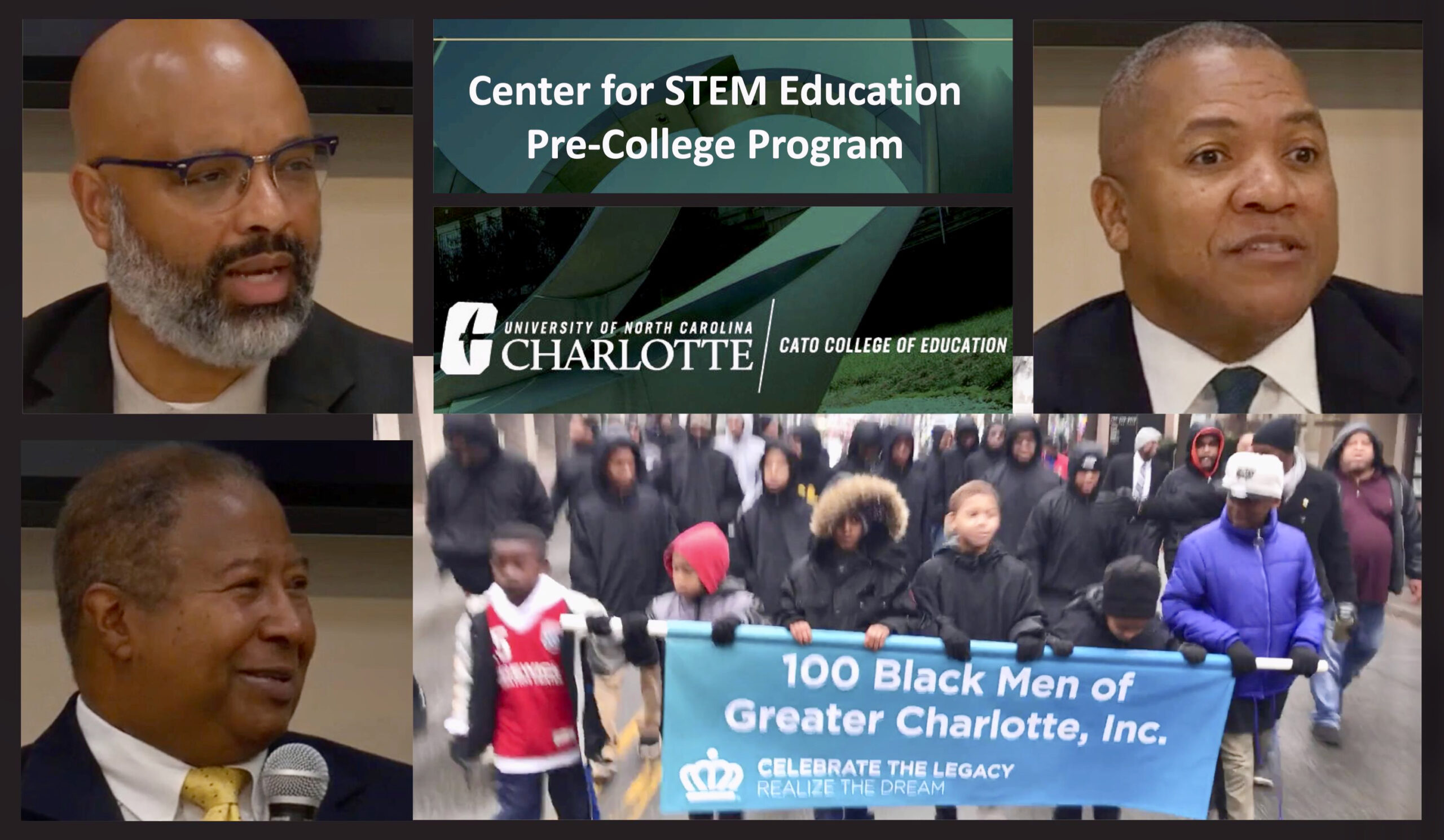 Aug. 16, 2022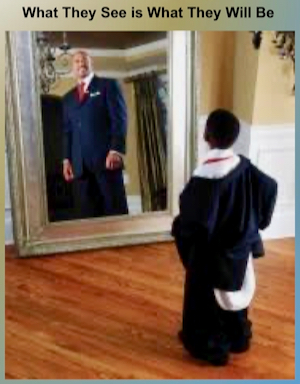 The image at right is on a slide explaining the mission of 100 Black Men of Greater Charlotte, Inc. What the child "sees" in the mirror is maybe not what many of Charlotte's children see every day. Dozens of programs, including all the ones discussed this morning at the Forum, are attempting to make the vision in the picture a reality for more children.
Tuesday's presenters were Dr. Victor Mack, director of UNCC's Office of Educational Outreach; Dr. Malcolm Butler, dean of the UNCC Cato College of education; and Aaron Means, retired longtime IBM executive and chapter president of 100 Black Men of Greater Charlotte, Inc.
Turning an inspiring picture into reality is hard work, and Tuesday's presenters did not mince words about some of the challenges. Among them:
Programs took enrollment hits from both COVID and transportation challenges. (CMS shuttles from schools to UNCC afterschool programs ended in 2005, Mack said.)
While Mack praised the steadfastness of UNCC's commitment to the programs, he noted that operating funds are mostly dependent on successful grant applications that produce short-term funding.
Details of the various programs for pre-college-age children are listed in two batches of slides. A scan of a two-sided palm card handed out to Forum participants, which includes contact info, is posted below the video.
Because of technical issues, Dr. Mack and Mr. Means presented without their presentation slides in front of the audience. The individual slides have been posted below the video. Dr. Mack's slides in a PDF file are here. Mr. Means' slides in a PDF file are here.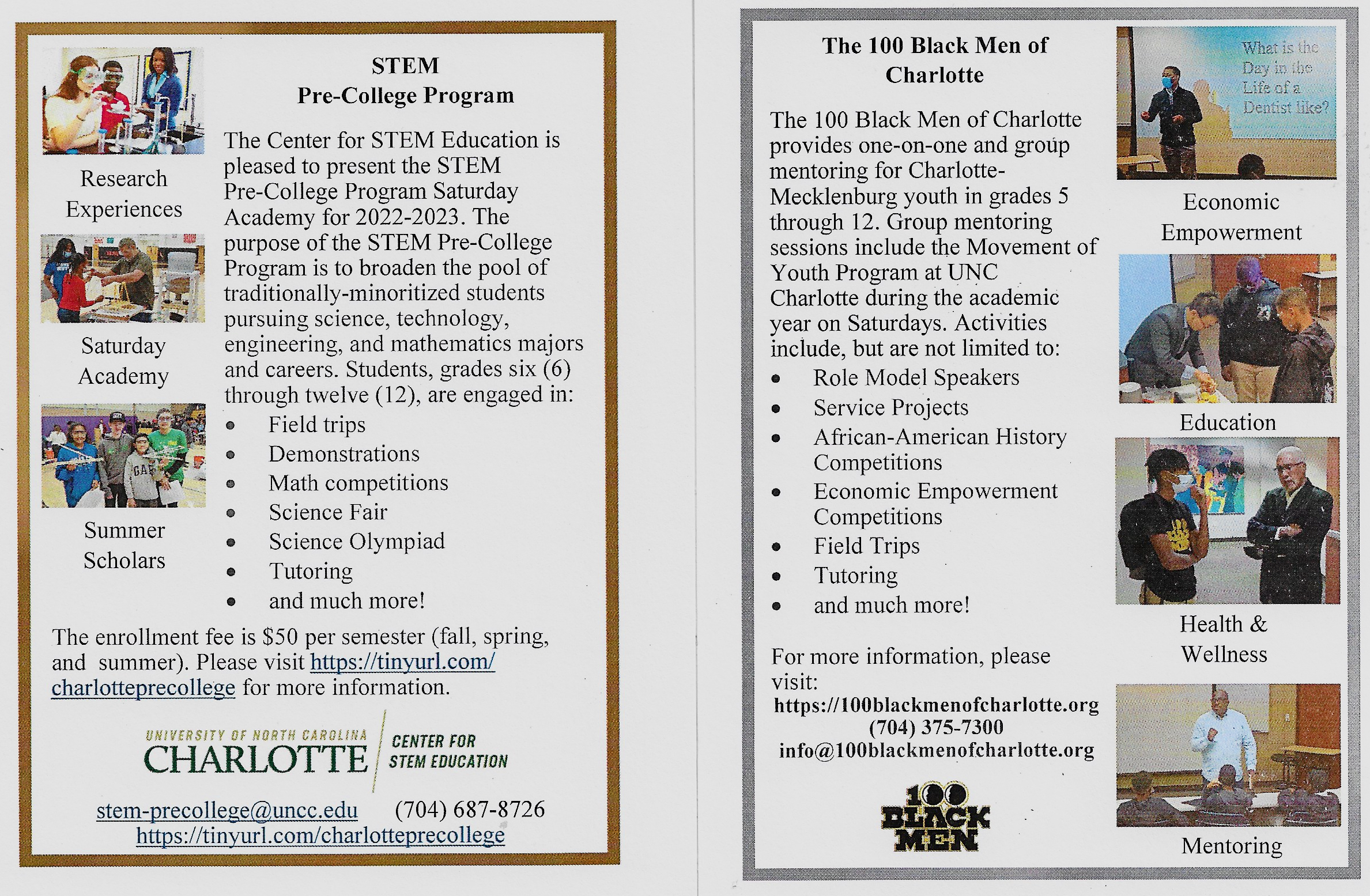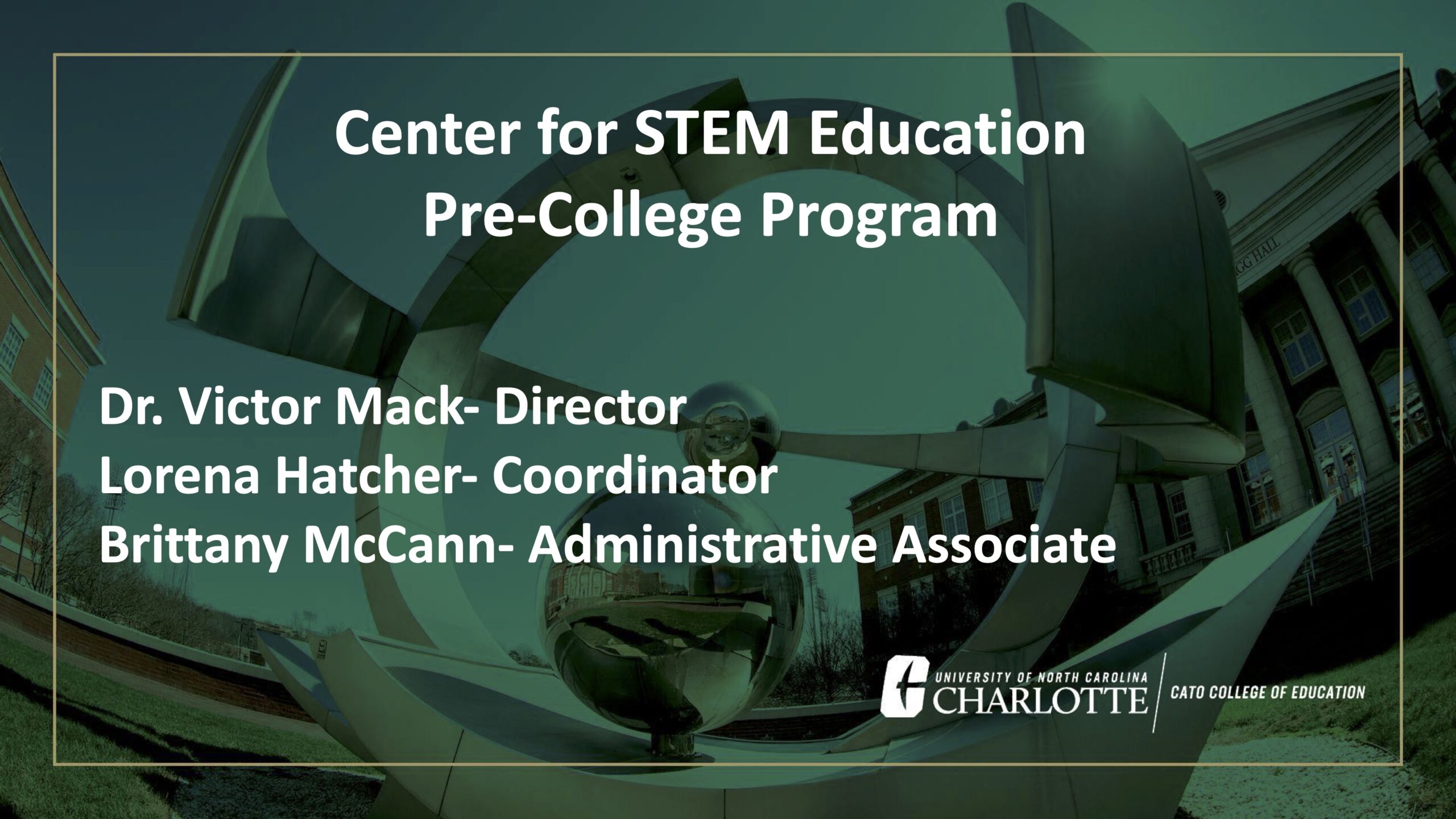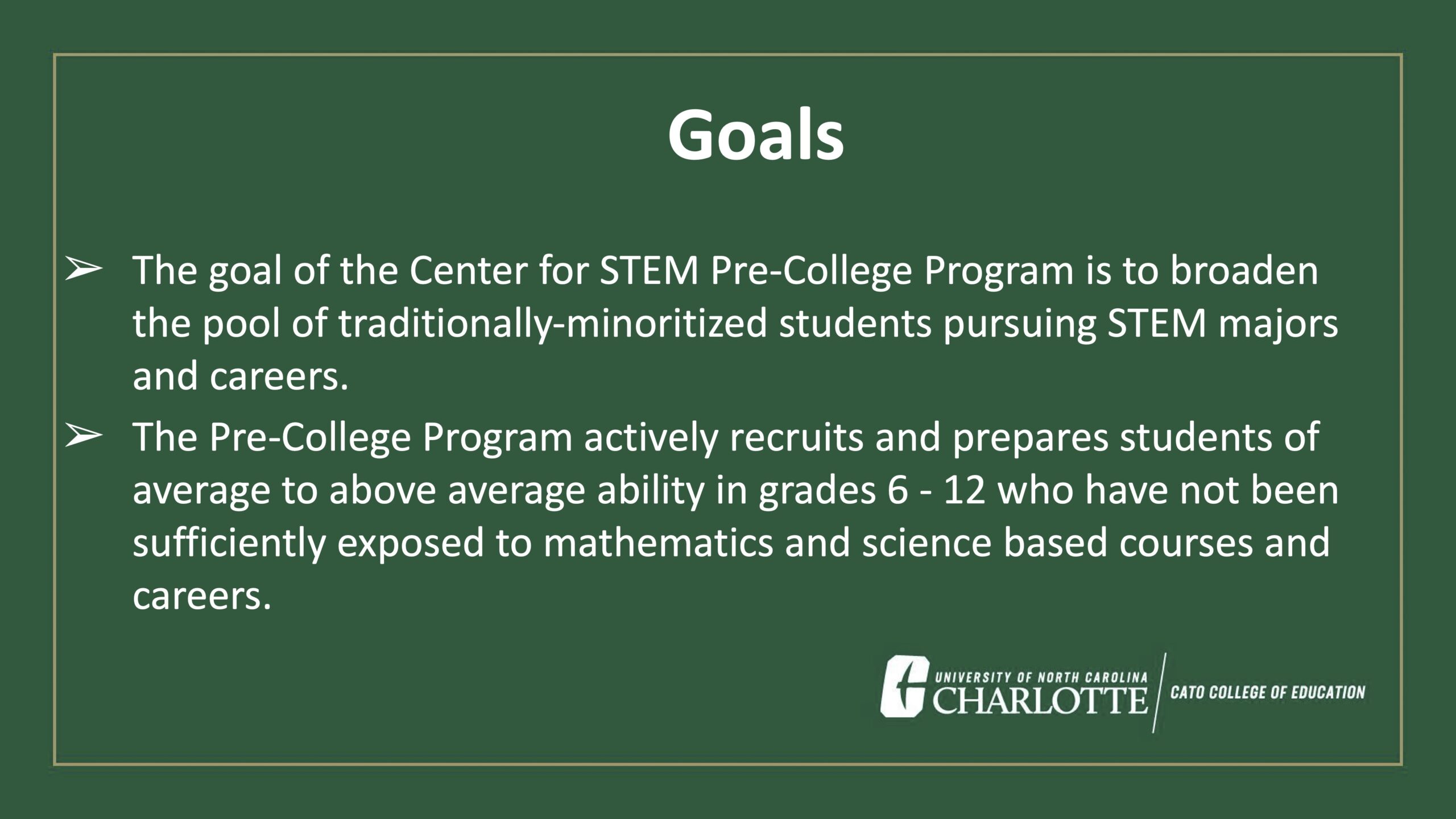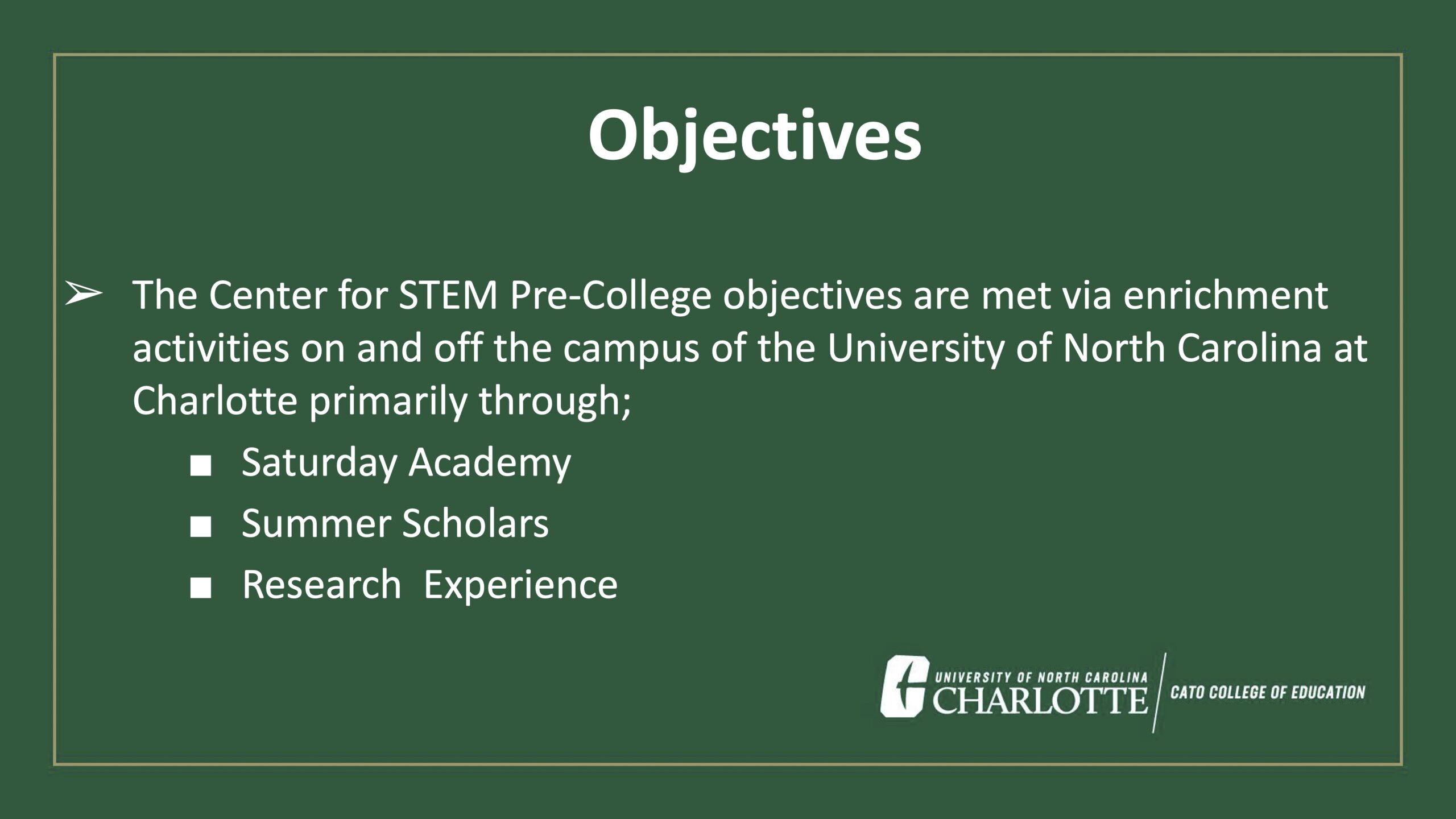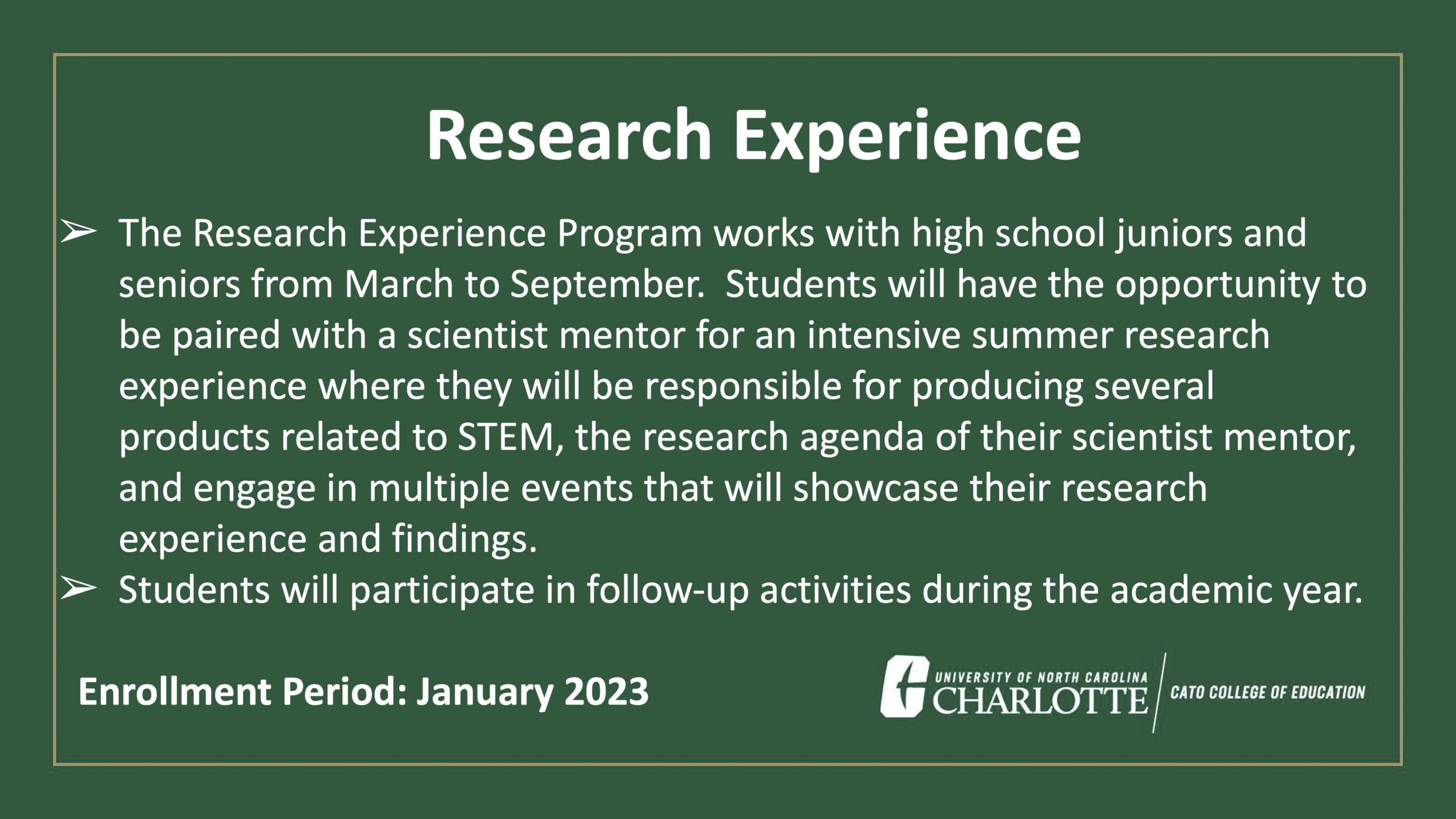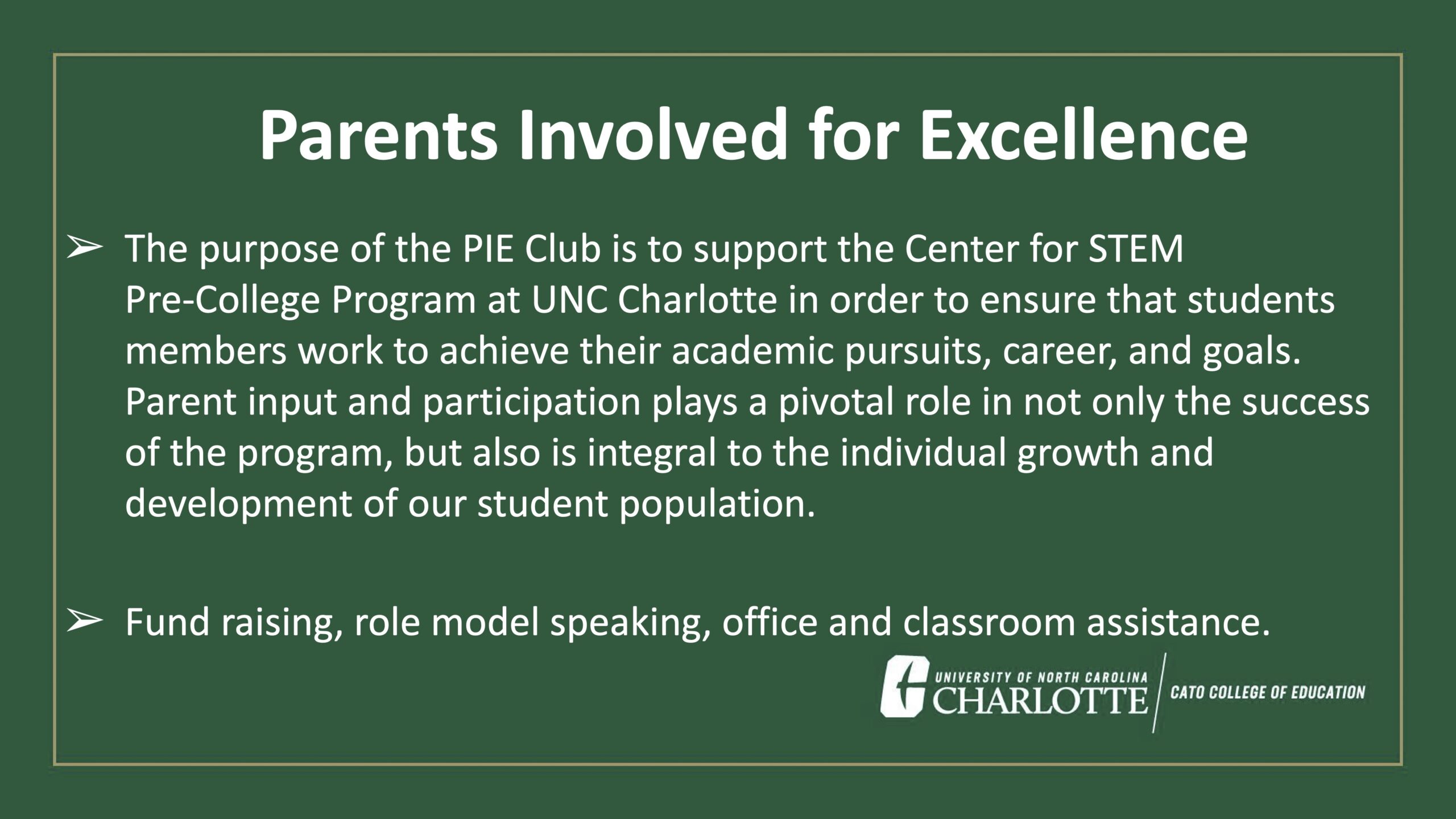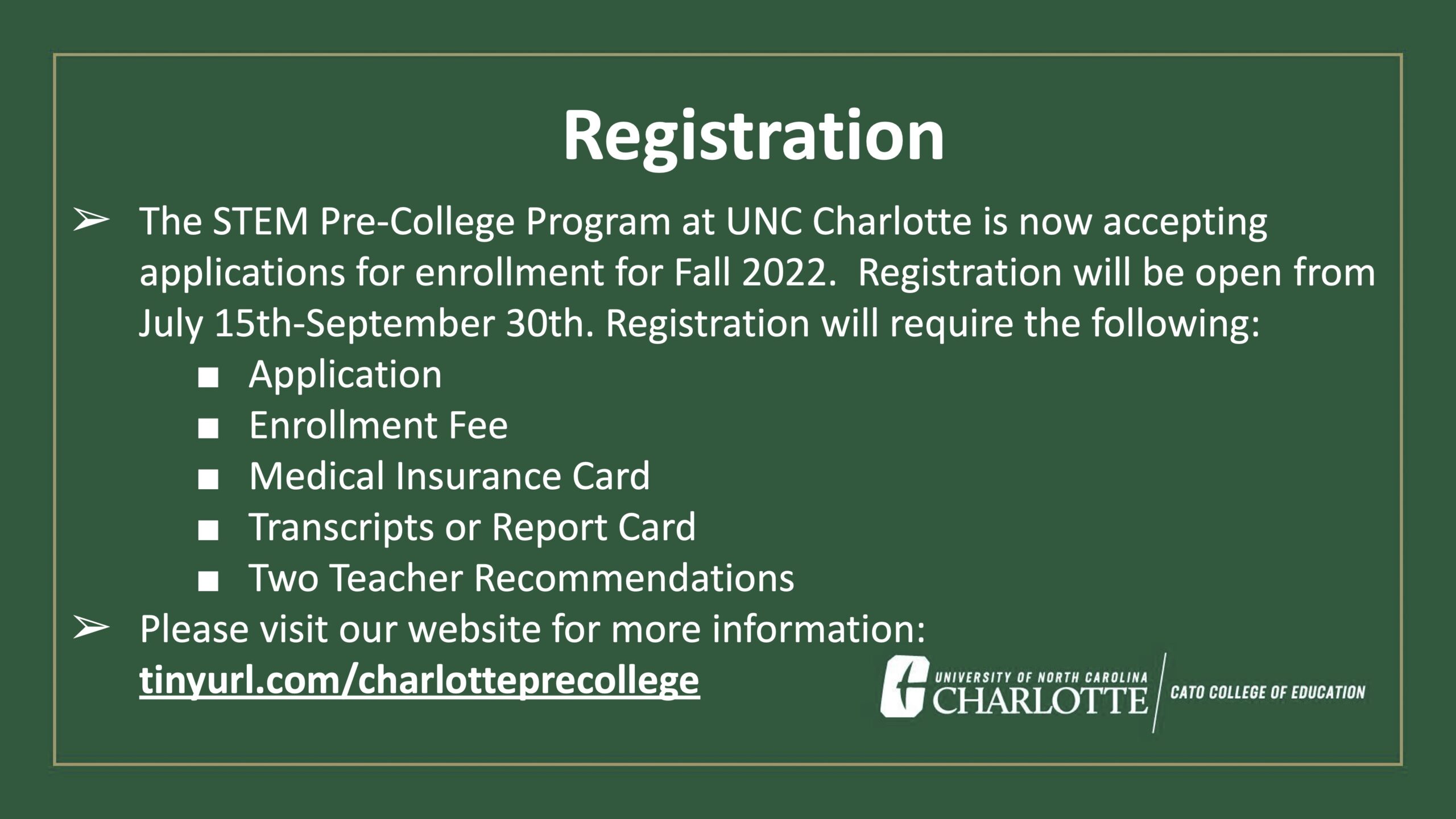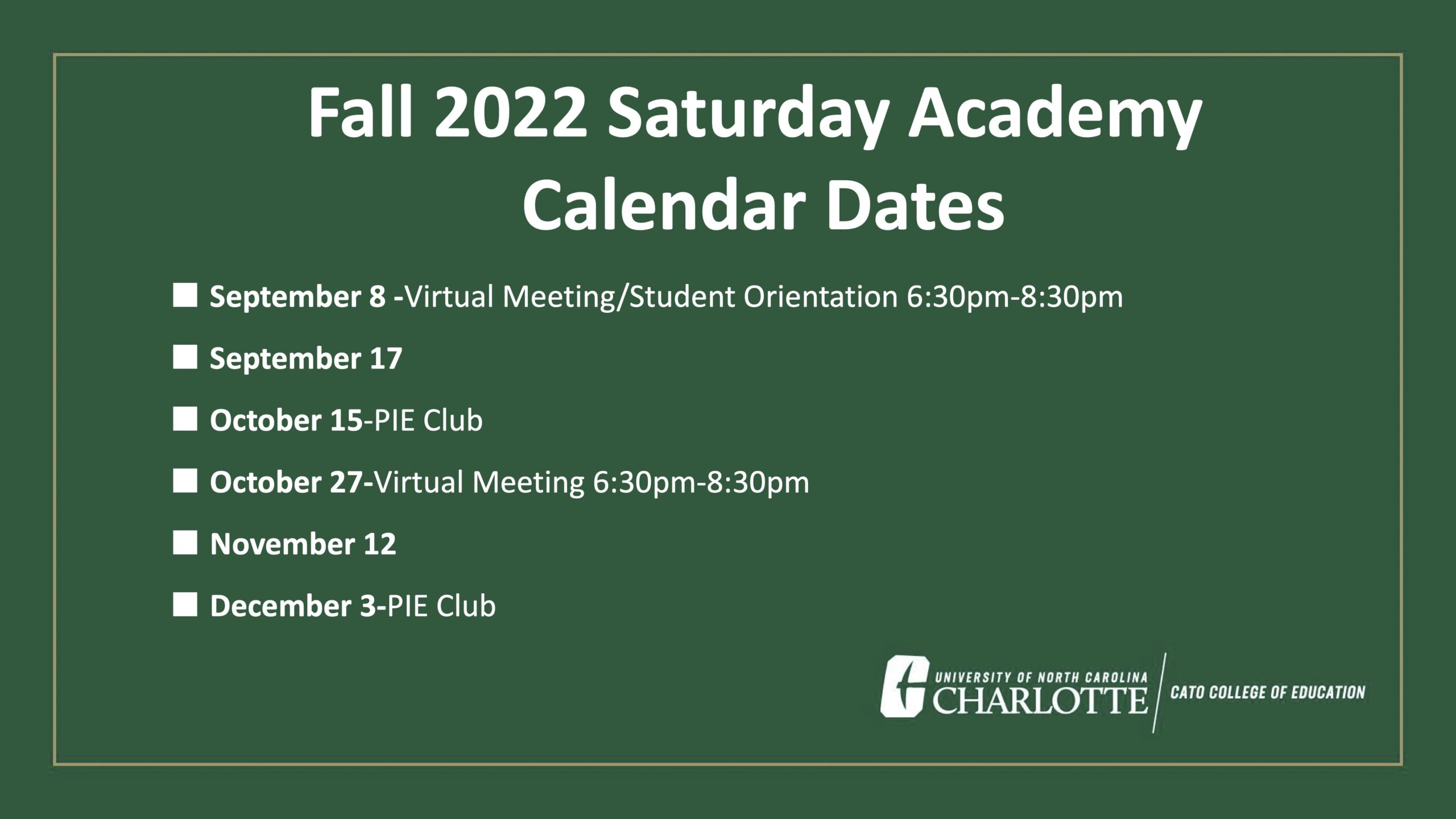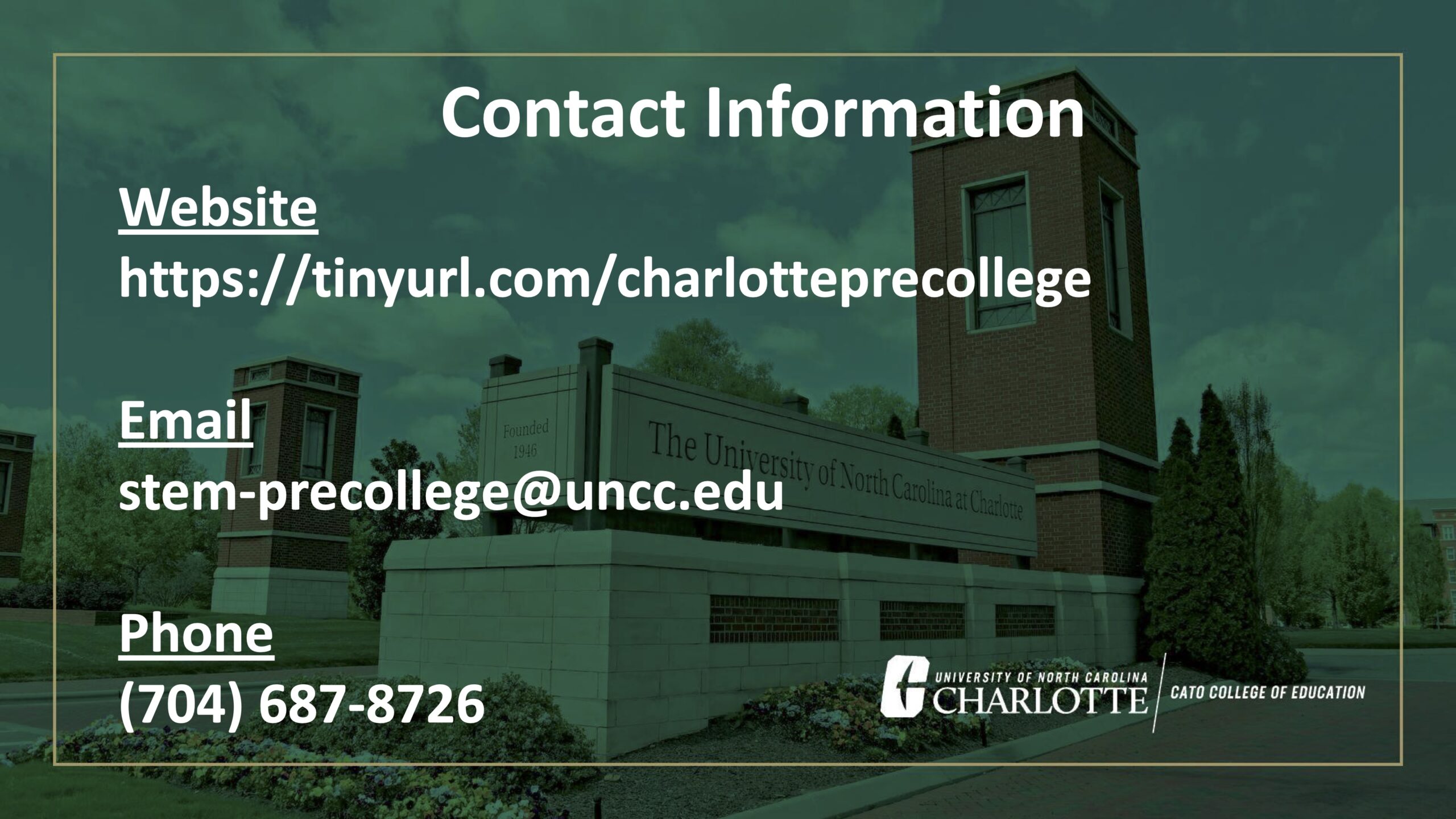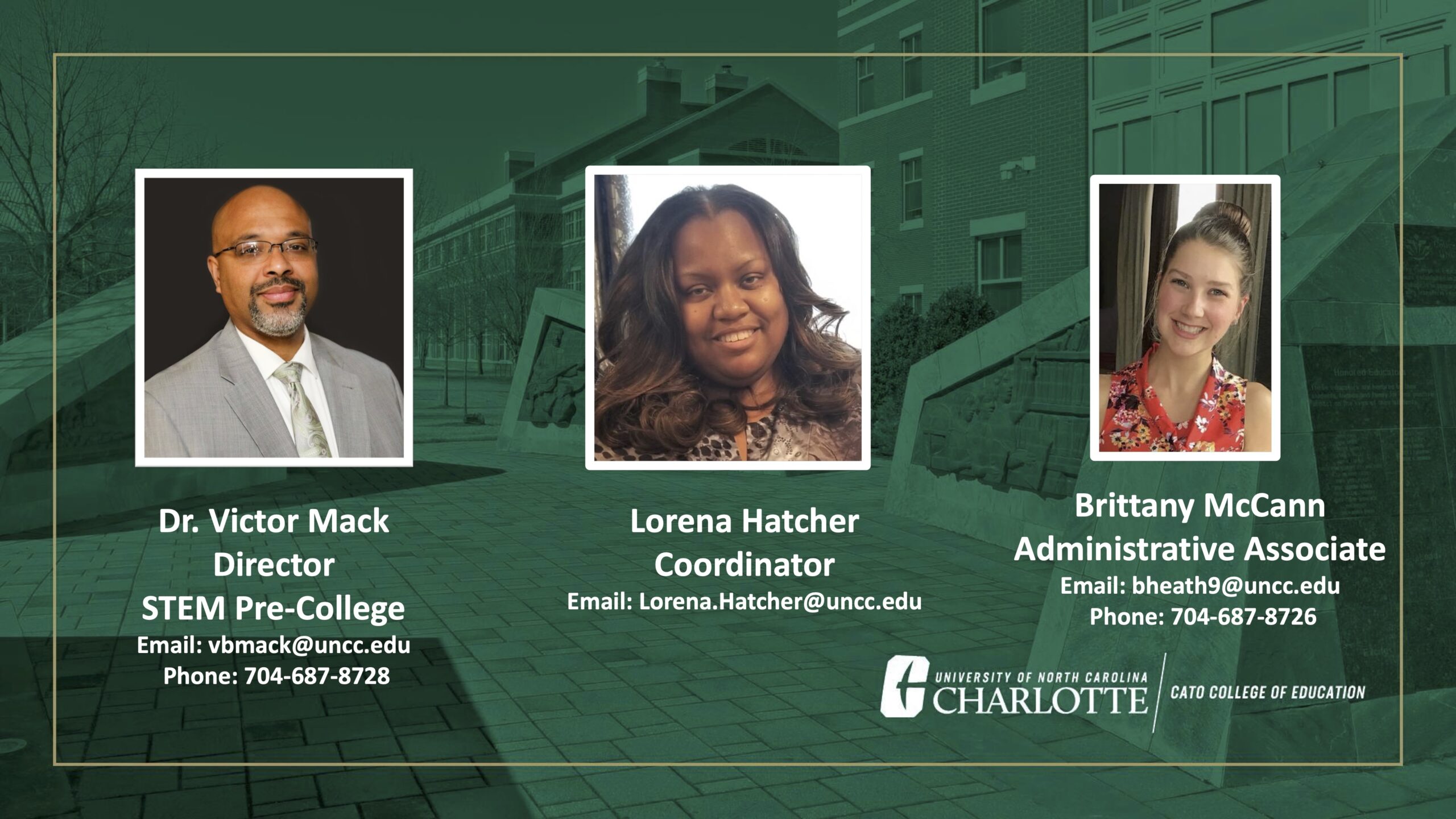 – – – – –