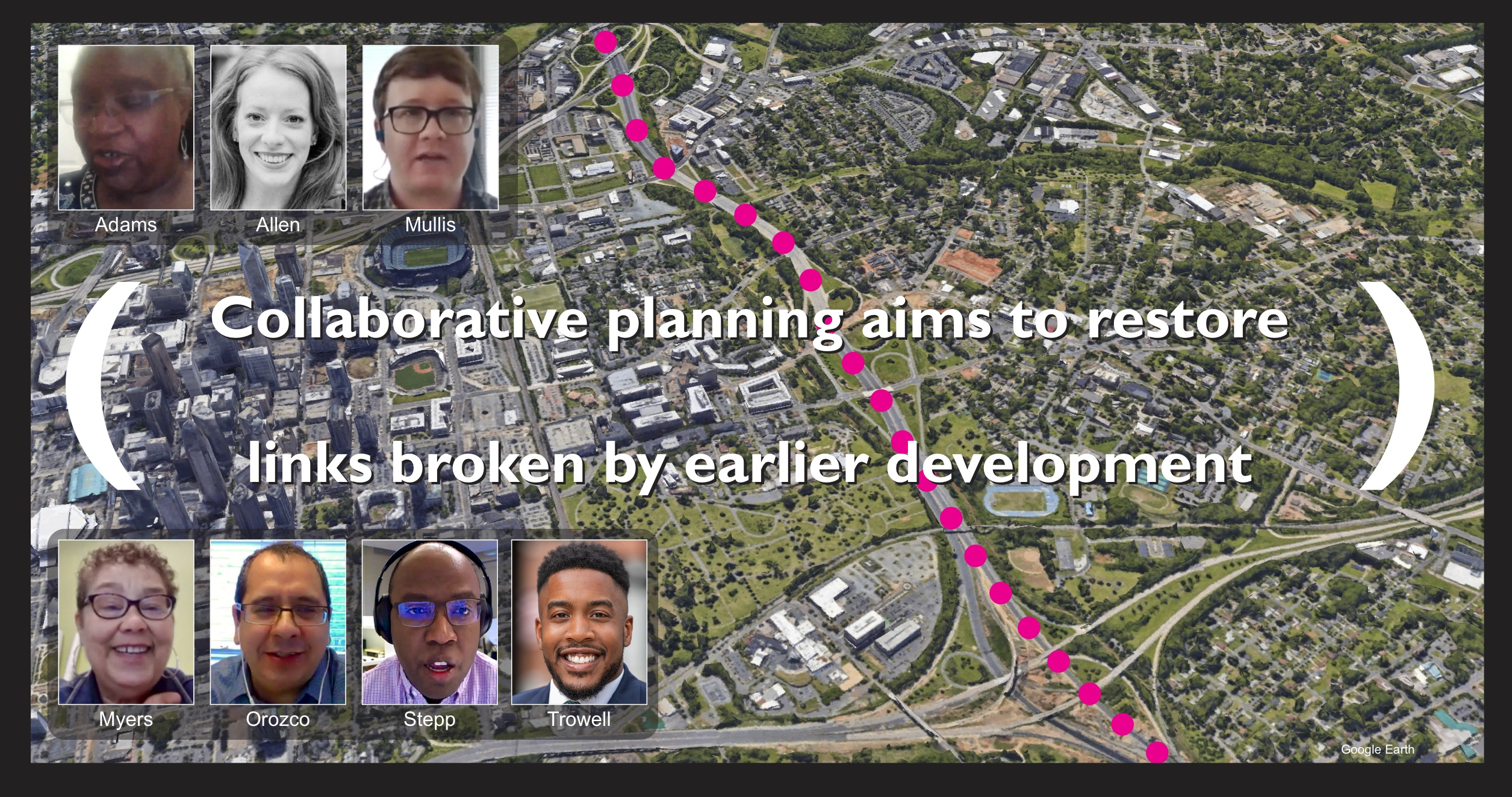 Oct. 12, 2021
Interstate 77 was conceived in the 1950s, extended toward Mecklenburg in the 1960s, bulldozed through Charlotte schools, homes, cemeteries and businesses in the 1970s and opened to traffic in 1977. Like so many U.S. cities, Charlotte can't really repair the damage from its encounter with mid-20th Century urban destruction. But planners see ways to soften the blow, and possibly make some lemonade.
On the east side of I-77, Charlotte Center City Partners is looking at ways to boost development of the uptown area and its surrounding neighborhoods. On the west side, a 5 Points Forward project is mapping out what neighborhood residents say they want to see in the Historic West End area adjoining Johnson C. Smith University. Seven people representing those two groups and the City of Charlotte spoke during the presentation.
Ideas for reconnecting east and west across the I-77 divide include eye-catching bridges, gathering spaces and additional intensive development. Some Forum participants worried that the older residents whose homes survived I-77's bulldozers of 50 years ago won't recoup from the new threats of gentrification and redevelopment.
Planning documents are on a fast track. They may be placed in front of Charlotte City Council before the end of the year. There was no discussion Tuesday about how money would be found for the public infrastructure projects that would be built to lure private development.
Website for the Center City Vision Plan is here. Website for 5 Points Forward is here. Below is the video from the presentation and the Q&A that followed.