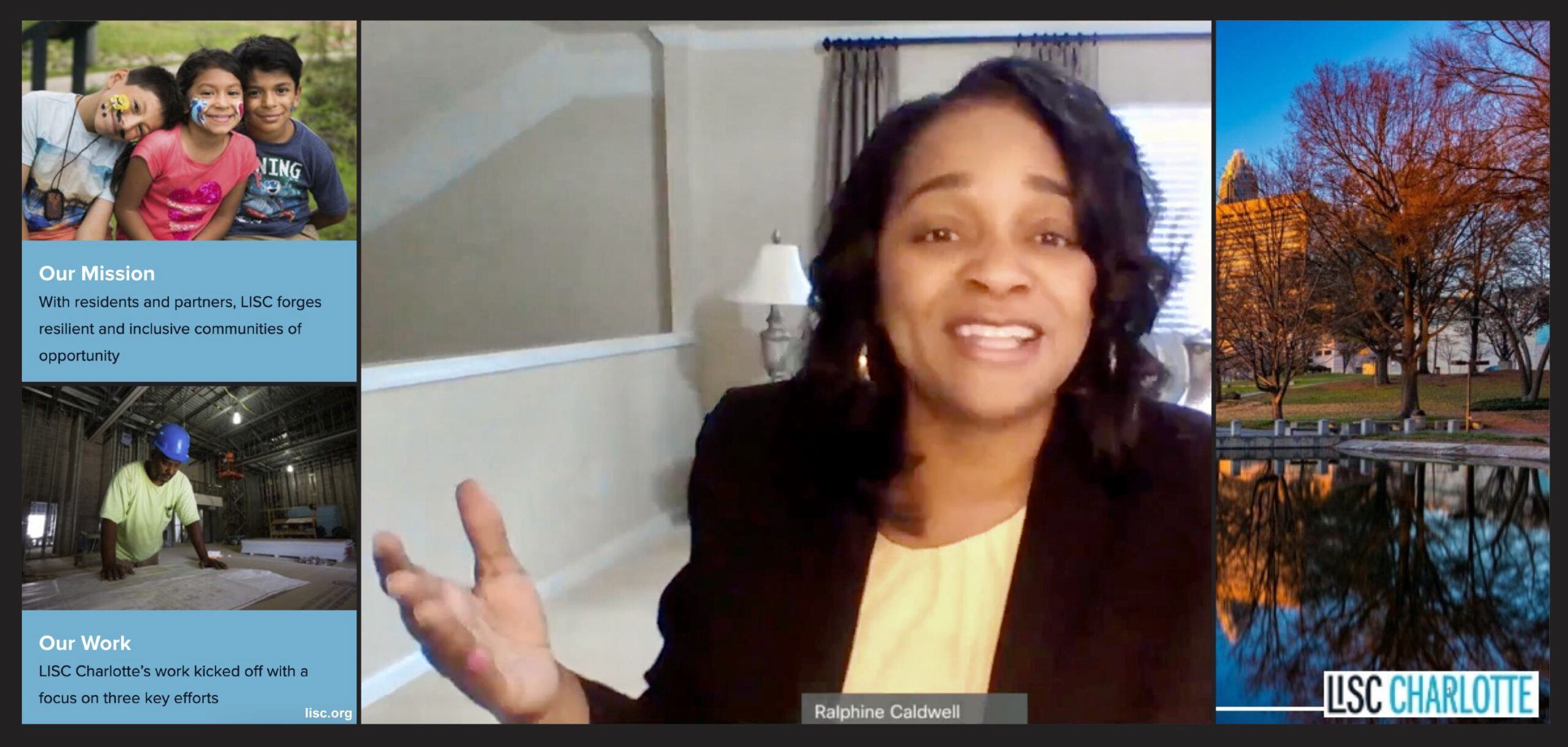 June 15, 2021
Ralphine Caldwell opened the Charlotte office of a national nonprofit in 2019, got settled, and then of course had to deal with a pandemic. It's been a bumpy road for Caldwell and her Charlotte staff of four.
This morning, the executive director of the Charlotte office of Local Initiatives Support Corp. reviewed the private donations directed citywide and into its focus area in West Charlotte; explained the support that local businesses and housing providers are getting, and looked forward to the work ahead helping entrepreneurs build up their business acumen so they will be attractive to funders as the pandemic-year short-term grants turn into three-year grants with more substantial reporting requirements.
The LISC Charlotte office is administrator of a $53 million fund raised by the Foudation For The Carolinas. The fund aims to finance construction of additional affordable rental housing, and to stabilize existing apartment projects that, without intervention, will be renovated by private investors to serve high-income families.
Caldwell's bio is here. A PDF of the slides used in her Forum presentation is here. The individual slides are below.