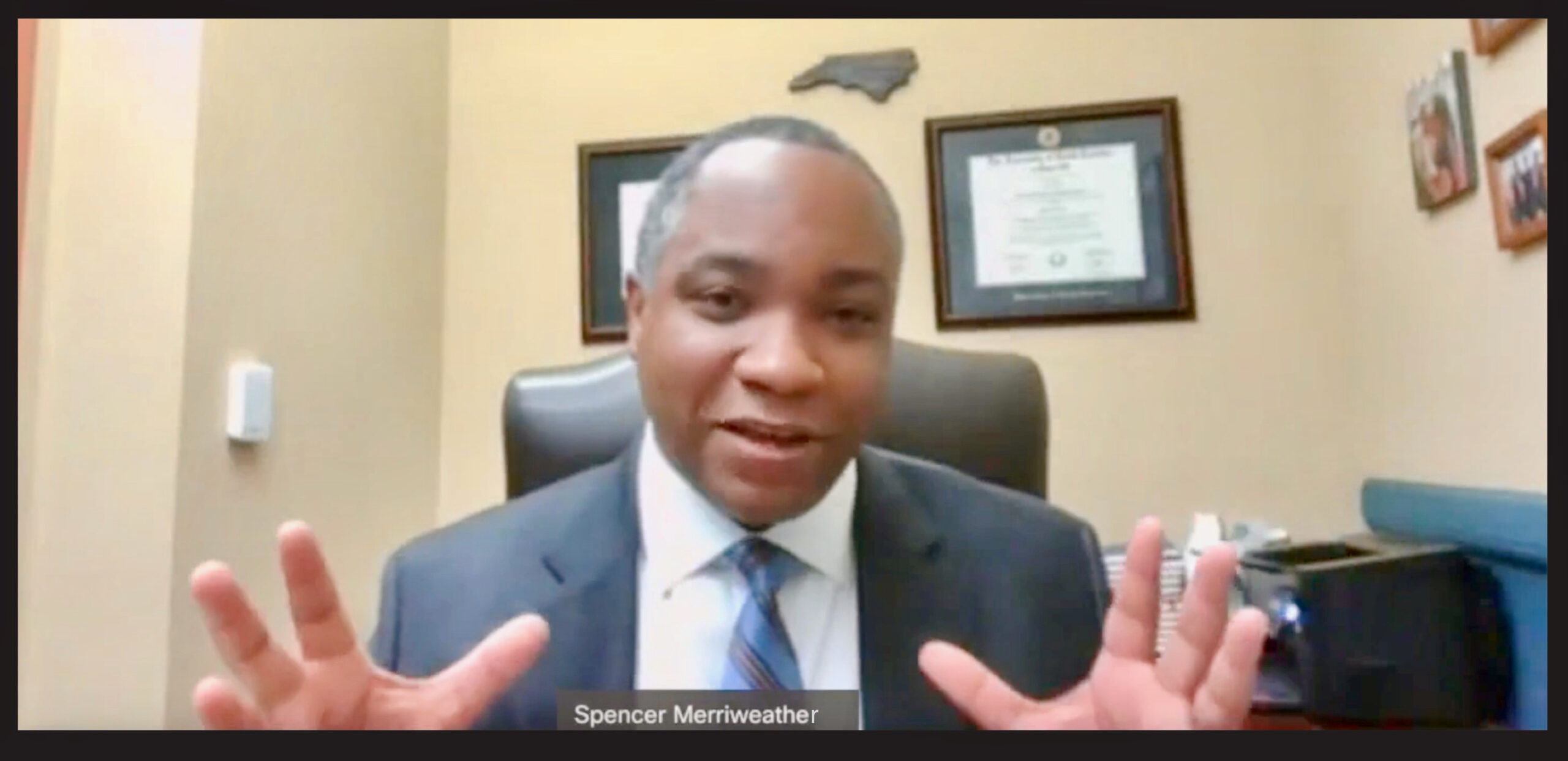 June 8, 2021
For decades, Mecklenburg District Attorneys have bemoaned a lack of financial resources to deal with the state's largest court jurisdiction. On top of that, current DA Spencer Merriweather and the system that he administers has had to adjust to the COVID-19 lockdown. Today, even as the state edges toward reopening, only one of three key courtrooms is in use, and there are hundreds of cases in most categories backlogged, awaiting the in-person judicial processes that the N.C. Constitution requires.
In a presentation highlighted by statistics etched in slides, Merriweather laid out the successes, and challenges, of the past 15 months. He predicted that the judicial system would be years catching up.
Sarafina Wright's report on Merrriweather's presentation is in QCityMetro here.