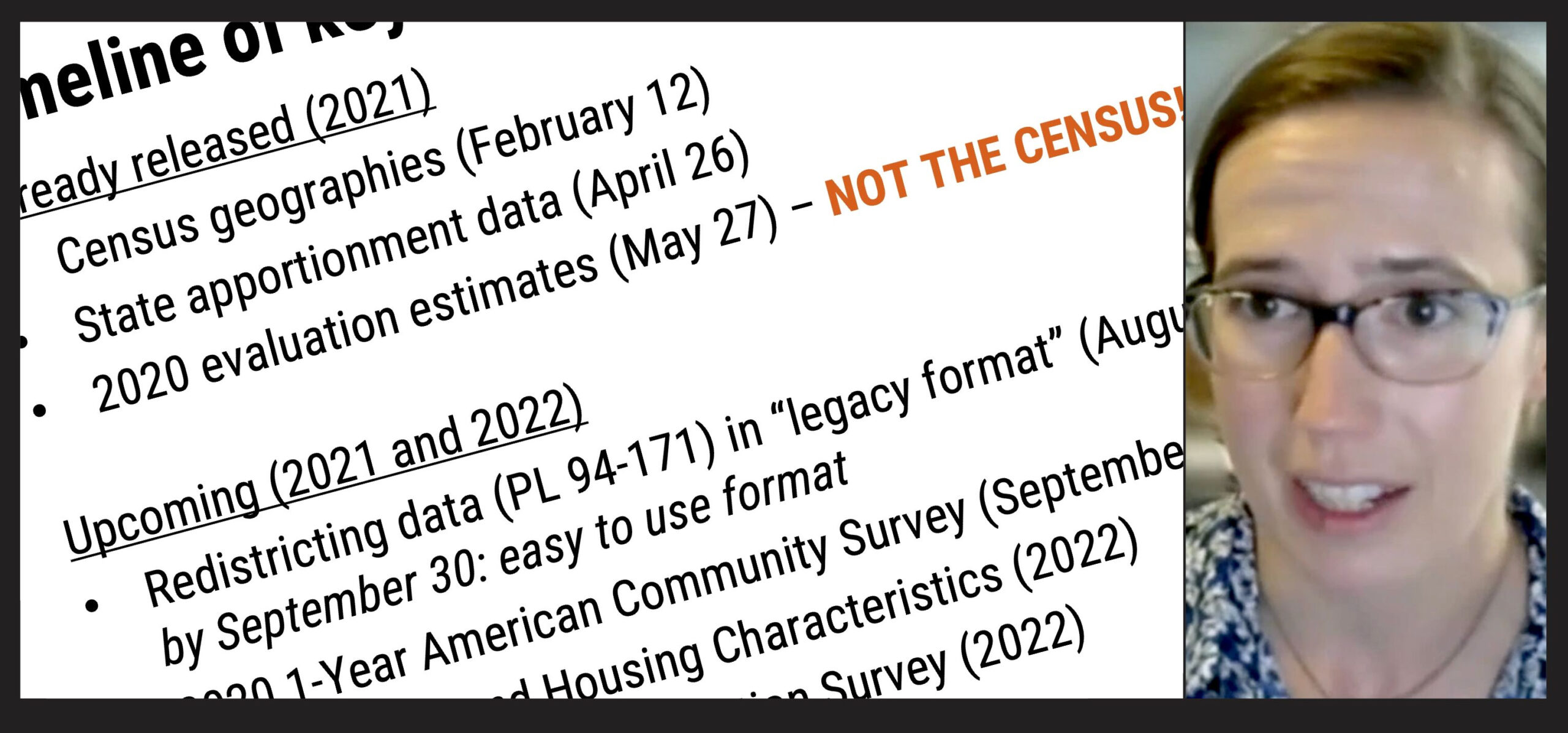 June 29, 2021
Rebecca Tippett was playing with a good hand, but with some cards missing.
An expert in all things Census, and founding director of Carolina Demography at the Carolina Population Center at UNC-Chapel Hill, Dr. Tippett's slides highlighted the nearly 9.5% growth registered in the 2020 Census since the 2010 Census. The estimates of undercount for both census efforts, she said, were small.
Much of her discussion delved into demographic changes in North Carolina over time. The data, she pointed out, were from annual and other Census releases, not from the 2020 Census. The next big look at 2020 data will be on and after August.
For viewers only generally aware of how North Carolina is changing, the presentation gives a wide-ranging look at how North Carolina is playing catch-up with the nation in the rural-to-urban migration; how the growth of population subgroups varies by race and age; and how, over time, the decline in legacy manufacturing in the state has led to migration within the state.

During an informal chat after the Forum, Dr. Tippett was asked if North Carolina still has, among the states, one of the largest numbers of persons 100 years or older. She replied later by e-mail: "I looked into the 100+ age data and confirmed that it is only updated once a decade with the decennial census. We will not know that until 2022."
During the presentation, Dr. Tippett added to the chat box two additional sources of information about questions raised:
Below is a video of the presentation and the Q&A that followed. Below that are slides from Dr. Tippett's presentation. A PDF of the slides may be downloaded here.