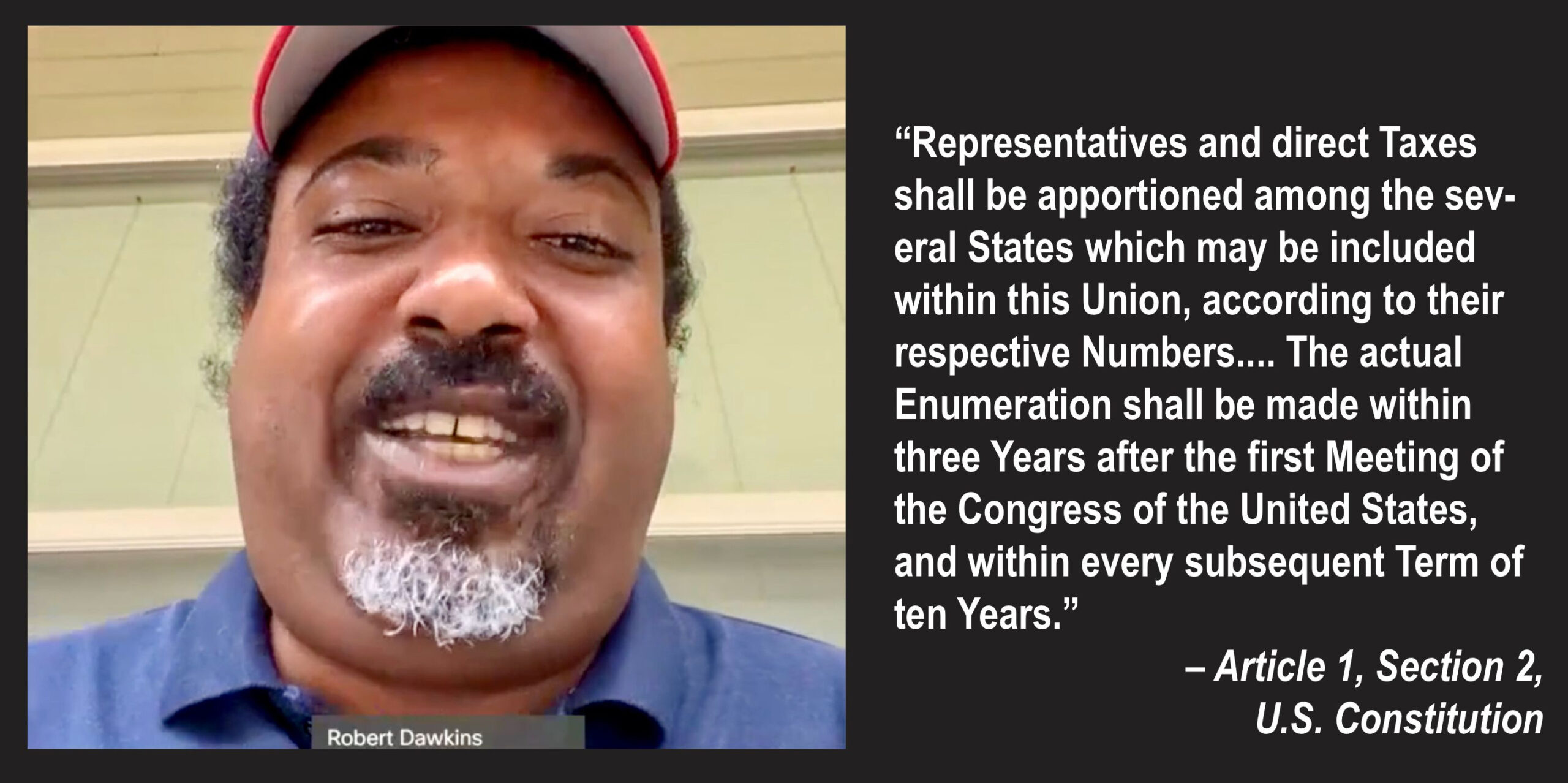 May 25, 2021
It was six months from Census deadline, and participation had risen to just over half the number of people that demographers believed actually live in Mecklenburg County. Literally millions of federal dollars would be lost in the future if the count fell short and Mecklenburg groups had to live with less than their fair share.
Enter street-savvy organizers, who dropped their voter registration efforts and did what they know works – knocking on doors.
Robert Dawkins, political director of Action NC and a longtime organizer in Charlotte, told the Forum today about their successes, and about how Census enumerators built on their work to substantially boost the overall count.
Dawkins moved on to recount similar door-knocking on behalf of COVID-19 vaccination efforts, and the misconceptions that they encountered among the adults who answered their knocks. The list of issues they helped people work through is a reminder that public policy in this only partially online society of ours is in grave danger. That danger – leaving some of us in the know but many of us clueless – may not occur to people accustomed to instant answers from Alexa or Siri or Doctor Google. Dawkins provided some food for thought, and action.