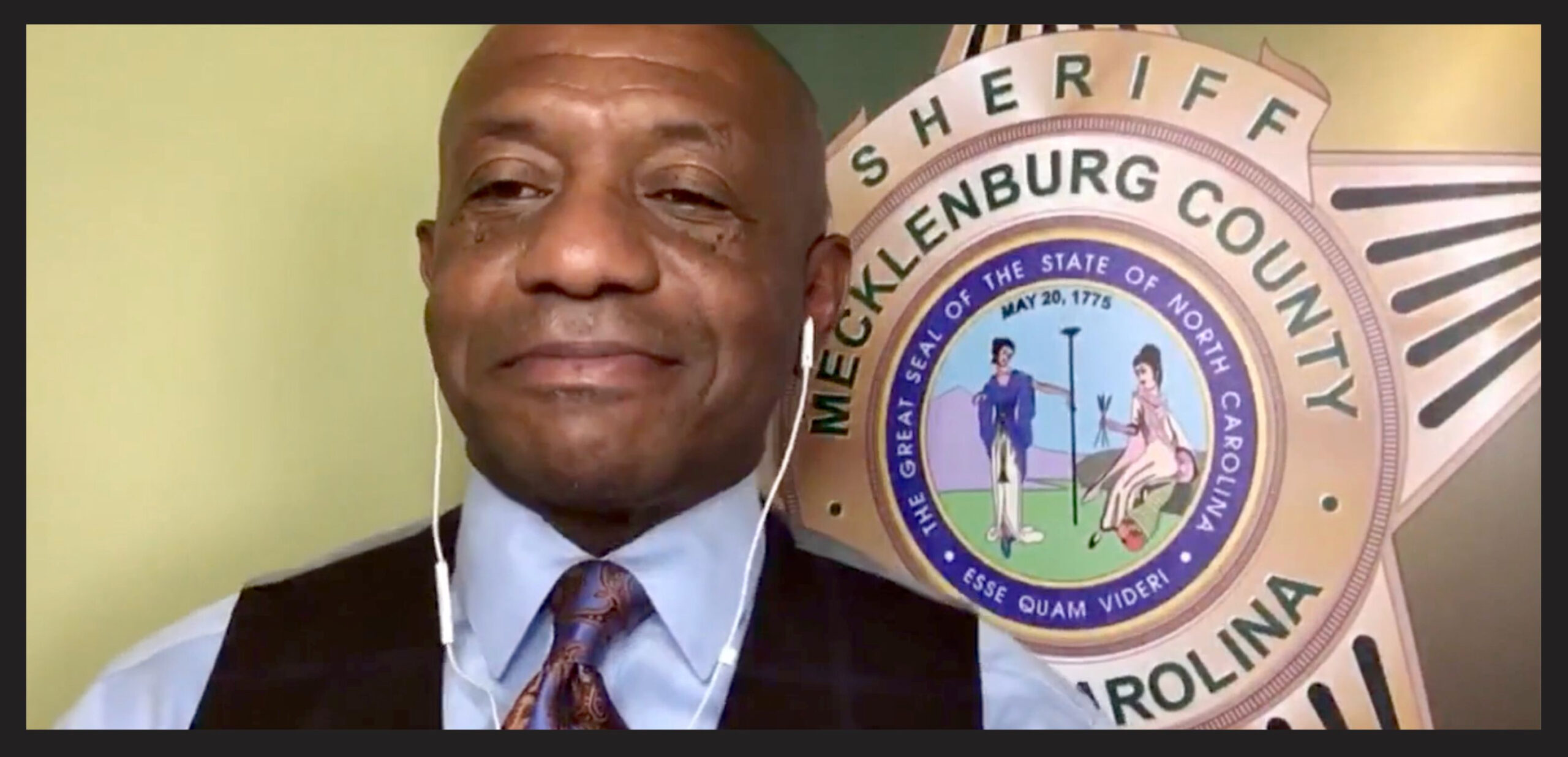 May 4, 2021
Amid a pandemic, rampant gun violence and global unrest, Garry McFadden is still smiling. Nearly every chance he gets.
He touts the women's Debate Team inside the Detention Center and challenges outside teams to try to beat them.
He fields questions about an Elizabeth City resident's death when a Pasquotank sheriff's team was serving a warrant.
He explains and explains and explains. And McFadden's presentation at the Forum was clearly part of that initiative.
A former CMPD detective midway through his first term as sheriff, McFadden is eloquent, committed, and quite willing to tear up when talking about some of those commitments, like one of his Detention Center residents who pleaded with the sheriff to attend the resident's GED graduation, held inside the lockup.
During the presentation and Q&A, McFadden referenced a blizzard of resource material, and offered to send the items to anyone who asked for it. When the Forum compiles that list, and gets the list to McFadden, the material on this page may grow.