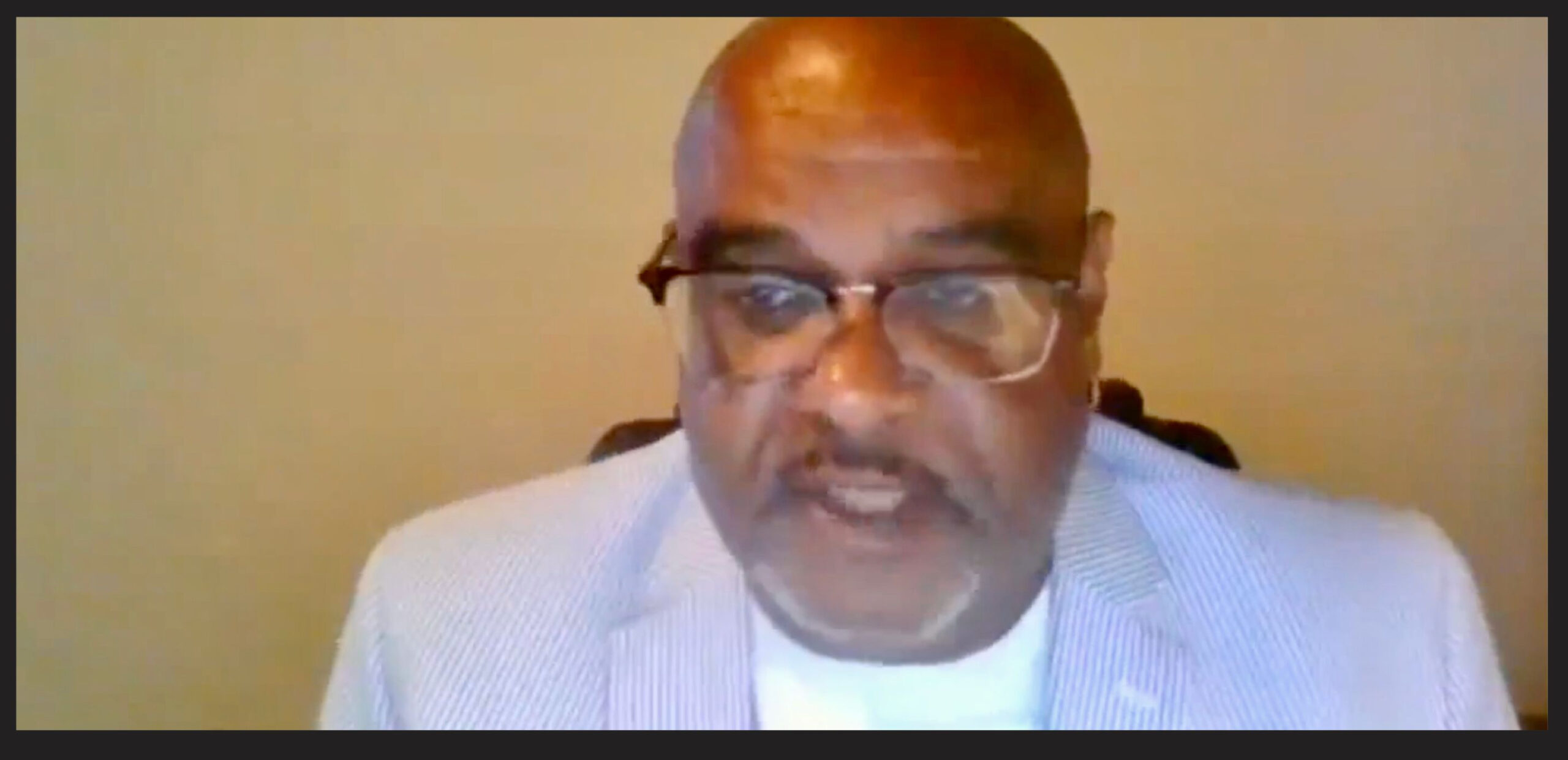 April 27, 2021
Another family mourns. Another city gathers up its resources to sustain a street protest in the name of justice. Another African American is dead after law enforcement action to serve a search warrant. The community's name is Elizabeth City.
Keith Rivers is president of the Pasquotank County NAACP. At today's Forum, he gave an update on community action following the April 21 fatal police shooting of Andrew Brown Jr. He expressed pride that local community had, a week in, thus far maintained control and that protests had been peaceful.
The full story behind Brown's death, like the George Floyd saga in Minneapolis, will unwind over months. Many details not yet available will trickle out. Perhaps the family lawyer was be proven correct that Brown's death was an "execution" of a man fearing attack who drove away from officers, and then was attacked. Perhaps law enforcement had reasons to shoot.
For now, Rivers is focused on the family left behind. He said he would speak truth as he saw it Tuesday, and minced no words about how normal he believes it is for  African Americans in relatively isolated communities to be dealt with harshly by an entrenched power structure controlled by whites.
"Keep us in your prayers," Rivers said. "Come down. Just remember we're going to need your help two weeks from now when the press and everybody go home. That's when we're going to need our community partners more than ever."
The Brown case is garnering much press attention. Sarafina Wright watched Rivers' presentation and wrote about it in QCityMetro. State and national papers have weighed in. There will be investigations, reviews of police tactics, and even deeper racial divisions in a low-wealth, isolated part of the Tar Heel State.
And at the end there will still be a family left to mourn.
The video below focuses on Rivers' presentation and the questions asked. At today's meeting there was also a presentation and Q&A with U.S. Rep. Alma Adams, who outlined the American Rescue Plan, American Jobs Plan and the Ignite HBCU Excellence Act, then took questions.  The Adams material is here.