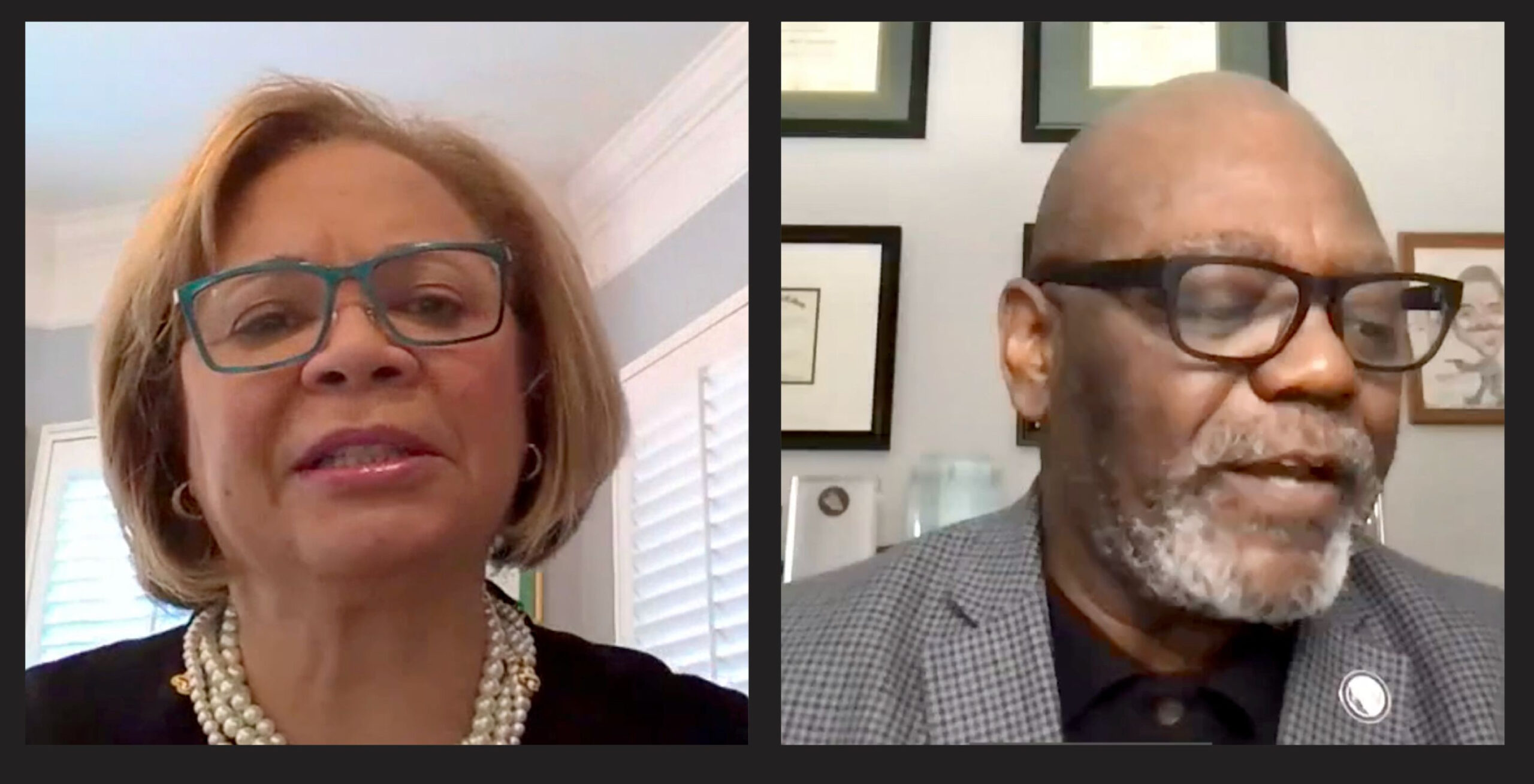 March 9, 2021
COVID-19. Tent city and homelessness. The future of roads after the gas tax starts declining. K-12 education outcomes for children.
These and other issues were discussed today as the Forum, still adjusting its virtual reality, welcomed Charlotte Mayor Vi Lyles, Mecklenburg County Commissioners Chair George Dunlap and more than three dozen others. It was the first Forum gathering with outside guests since the pandemic shut down the Forum and most else in March 2020.
The video below covers the main 60-minute meeting – the presentations and Q&A time. The virtual space opens 30 minutes early for networking, and stays open for 30 more minutes as people discuss the event, and where to go with this lockdown-imposed meeting process. Facilitator Mary Johnson said in-person meetings might be possible by the end of the summer.
In the meantime, all who receive Forum announcements each week by e-mail will be invited to join the March 16 Forum. Speaker is City Council District 2 representative Malcolm Graham.