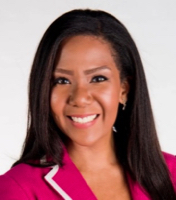 Page initiated Aug. 13, 2019
Victoria Nwasike is a candidate for the District 7 seat on Charlotte City Council.
To start videos, click on them. A map of District 7 is at the bottom of the page.
Aug. 13, 2019
In the video below, Nwasike was represented by campaign volunteer Chelsea Padgett.