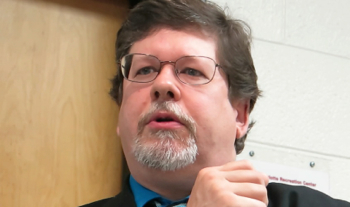 Richard Rivette addressed the Forum Tuesday. The Republican is challenging incumbent Joel Ford on the Nov. 4 ballot for election to the N.C. Senate District 38 seat. Ford presented to the Forum on Sept. 23.
Video from Rivette's presentation is below. It begins with his presentation, then continues with questions asked of him or to which he responded. Many of the questions were directed chiefly at four candidates for at-large seats on the Mecklenburg Board of County Commissioners.
In the video clips, Rivette occasionally spoke to people off-camera to his right. One was the facilitator, but the rest were the county commissioner candidates.