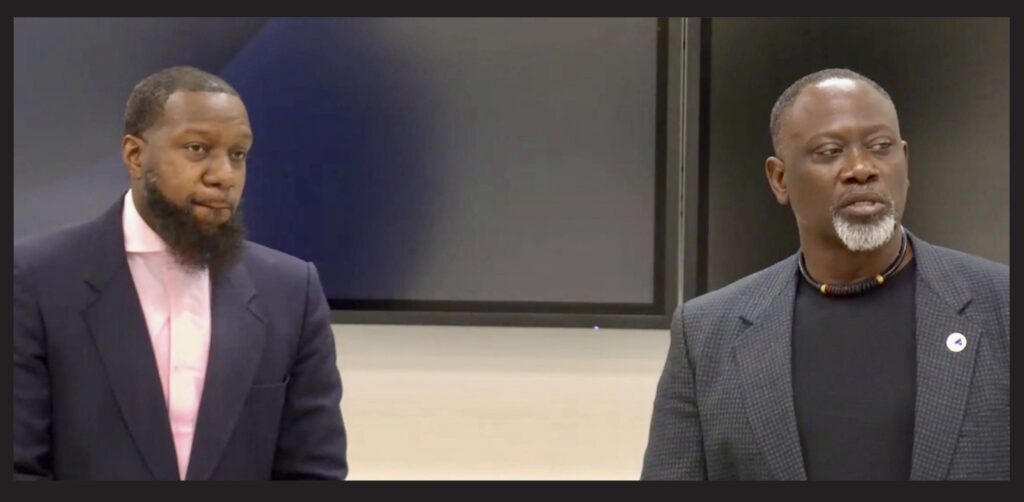 Oct. 31, 2023
The nonprofits that are continuing to do good after 30 years are relatively rare. The Males Place is in its 30th year, and is continuing its chosen mission of focusing resources, knowledge and huge quantities of adult love and guidance on preparing teenaged boys to develop into responsible, productive and community-focused adults.
Jodie Valade's 2022 report in the Charlotte Observer about the Males Place is here. Lisha Scott's 2021 report on WCNC after a visit to the Males Place garden at Fred Alexander Park is here.
An open microphone created audio echo during the first minutes of the presentation. In those minutes Reggie Singleton gave a short introduction, and then left for another commitment. As the understandable video begins, volunteer Varnell Bien-Aime was explaining how he had once met Singleton, then arrived in Charlotte, crossed paths with Singleton again and decided to become involved in the work. He makes reference to a video about the group's trip with the teens to Belize. That video is embedded at the bottom of this page.