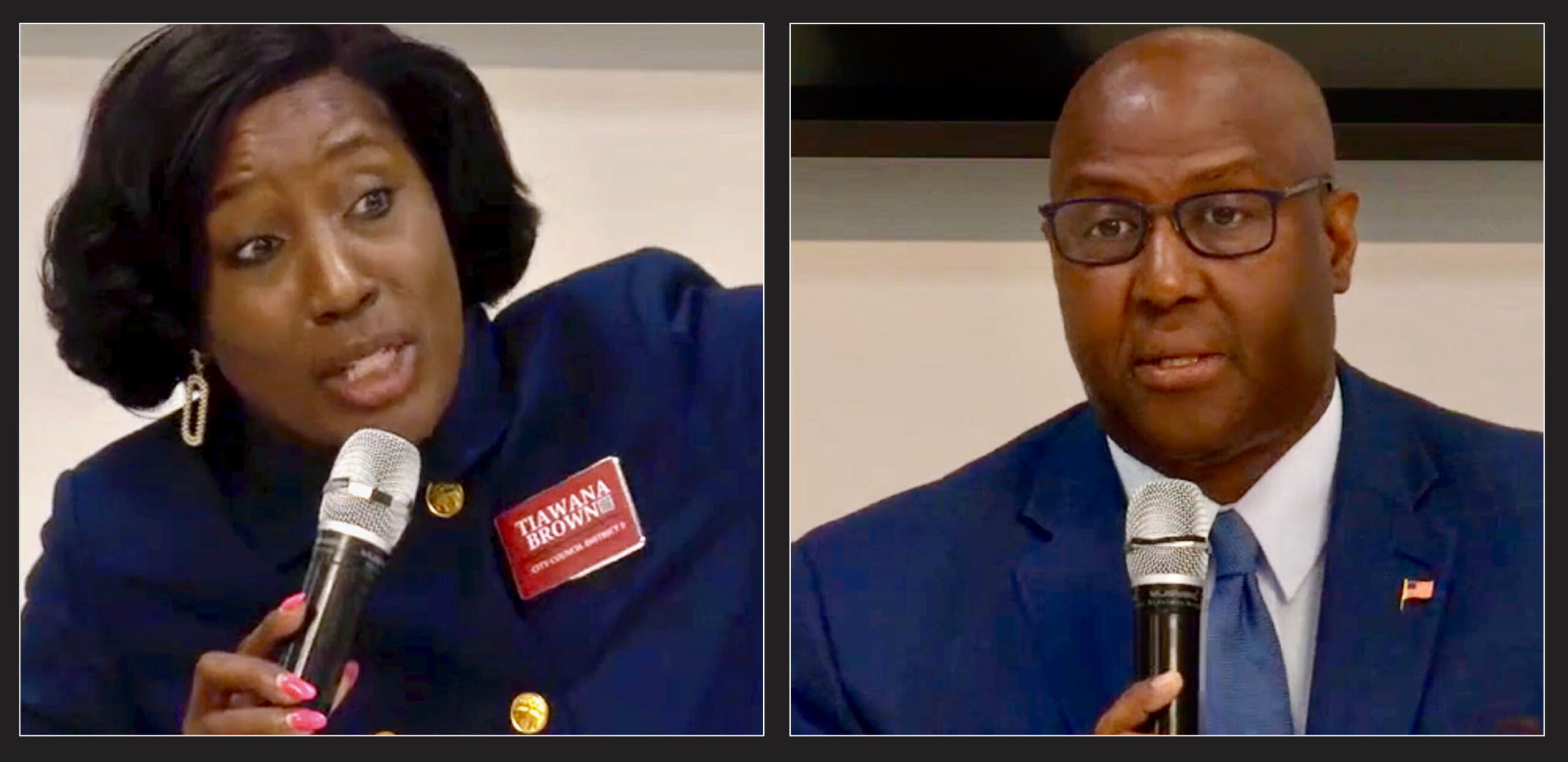 Aug. 29, 2023
A self-described "disruptor," Tiawana Brown. A City Hall veteran with "experience" seeking to reclaim the District 3 Council seat after a 12-year absence, Warren Turner.
Voters have lots of issues to weigh in this contest, which also includes Melinda Lilly, who did not attend the morning session. Many of those issues deal with the candidates' personal histories and were only partially explored in the Forum session.
But evident during this morning's session was another issue vital to the future of the west- and southwest Charlotte district's neighborhoods and its voters: how differently Brown and Turner judge what the city needs now from its elected leadership.
Do District 3 voters care about that enough to vote Sept. 12? May the past not be prologue: Incumbent Council member Victoria Watlington, who is running at-large in the Sept. 12 primary, won the District 3 seat in two general elections that drew fewer than 10% of District 3's eligible voters.