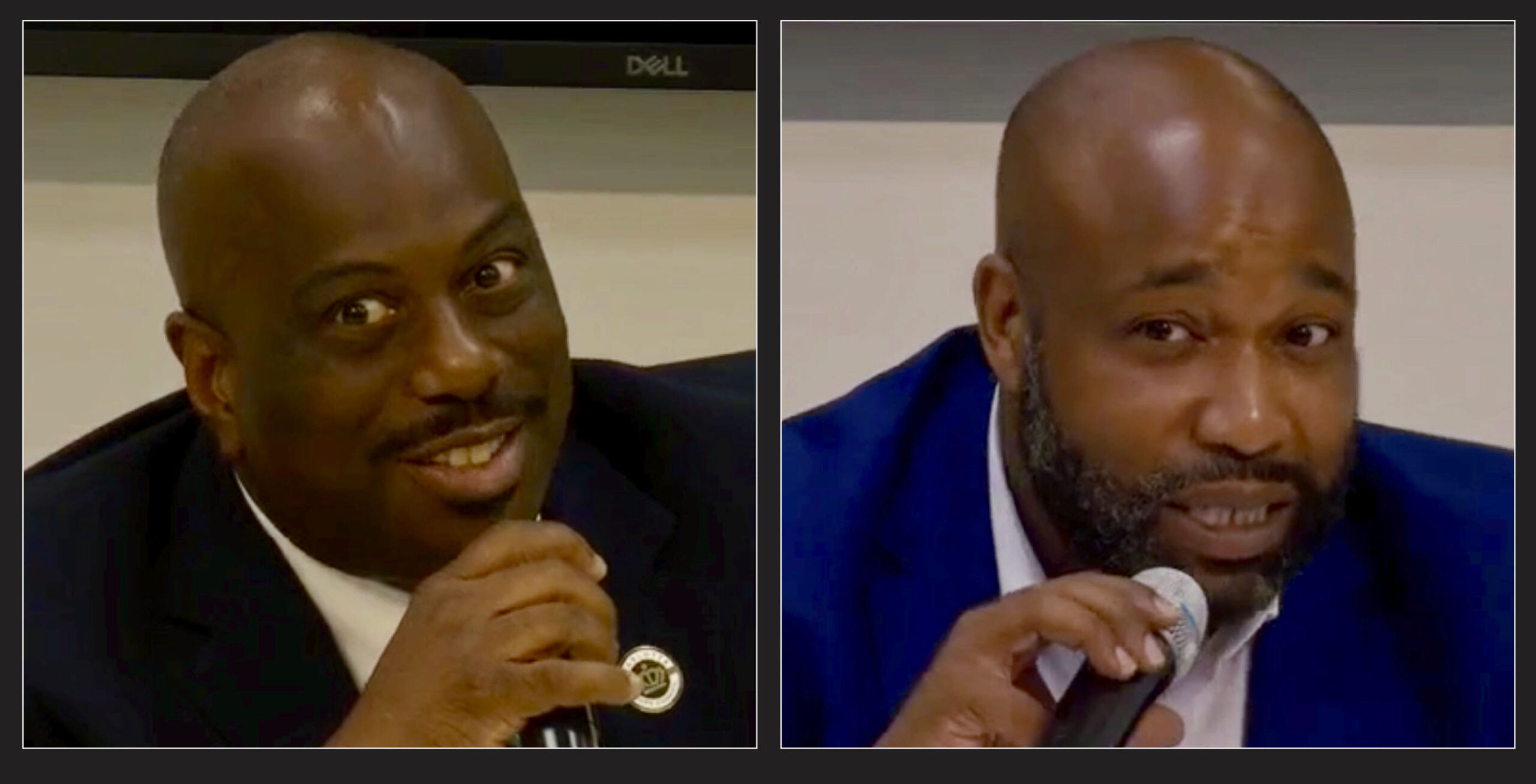 Aug. 22, 2023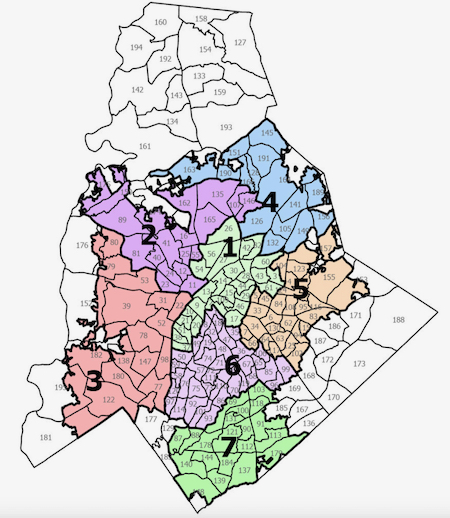 New housing that will gentrify the Beatties Ford Road corridor and imperil lower-income residents. Decades-old commercial lots big enough for a new building but not big enough to provide the parking that city ordinances now require. The infusion of city money into Eastland renewal on a scale not seen on the west side. Supporting groups that tackle issues the city can't, like climate change. Supporting landlords with small portfolios who are squeezed by rising property taxes. Even trash left around a shopping center.
Such were the topics of a candidate Forum this morning involving incumbent District 2 City Council member Malcolm Graham and challenger Gary Young. One thread through the discussion of such different issues had to do with temporary solutions versus permanent solutions. Tent city was cleared, but the homeless people received only temporary help. The trash in the Food Lion parking can be picked up today, but the loitering adults with time on their hands who need jobs and maybe even training will be back to litter tomorrow.
District 2, one of the city's more irregularly shaped districts, encompasses a bit of uptown, a bit of Catawba River frontage, a bit of Derita. Aside from a reference to public urination uptown, the discussion focused almost entirely on Beatties Ford Road.
Below is a video of this morning's session.