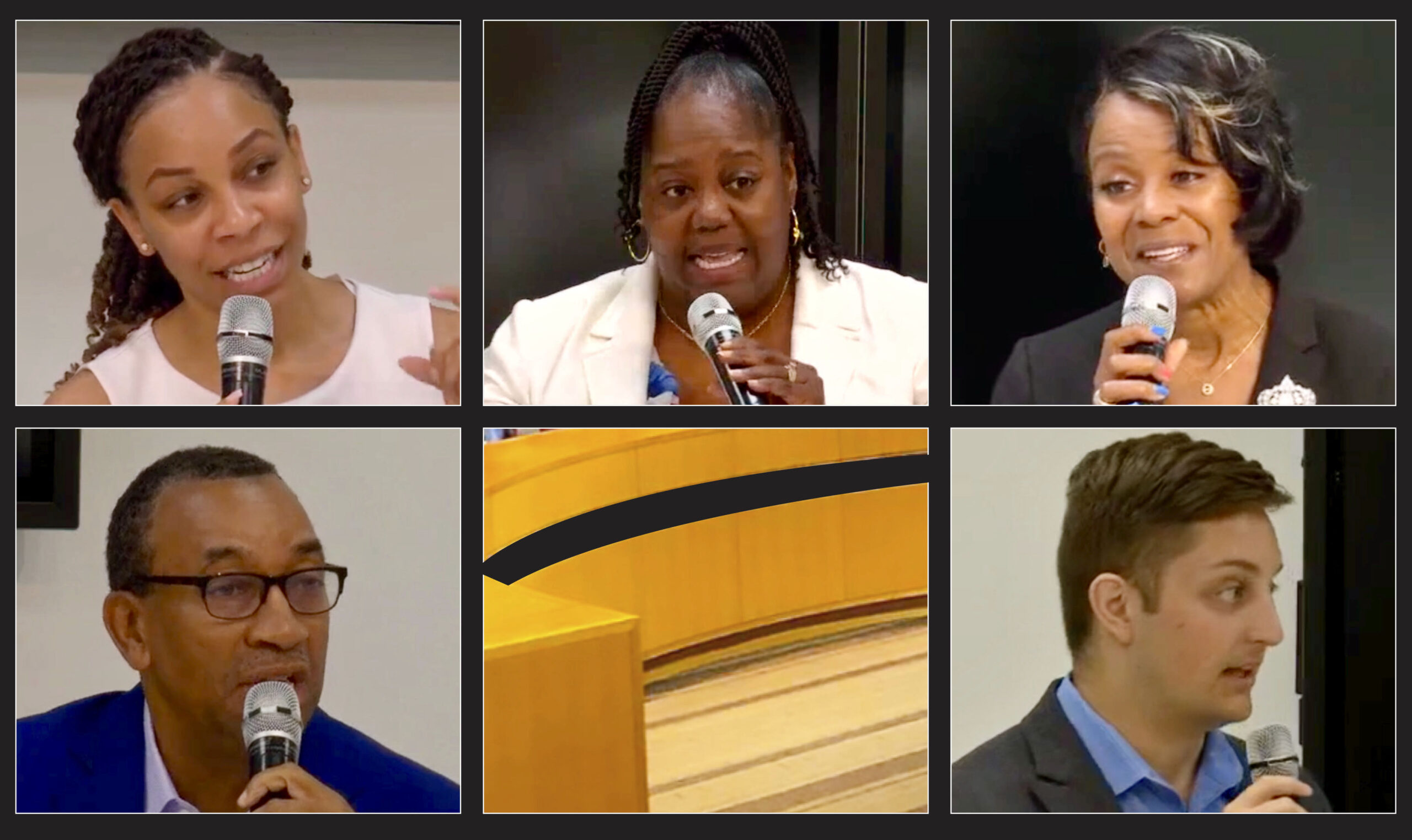 Aug. 15, 2023
Charlotte's estimated population topped 917,000 last March, and some of the 11 members of City Council appear to be struggling to stay in touch with so many constituents, with the heaviest burden falling on at-large council members.
That theme of isolation of the elected from the represented tied together some of the discussion at this morning's Forum for candidates for at-large seats who face a Sept. 12 Democratic primary.
How do elected officials meet with many dozens of neighborhood groups? Do digital communications like newsletters and social media usefully deliver information to residents? Do those who are elected have the skills and time not only to represent residents' views, but also to teach residents how to participate in city government life and its many programs? And are residents putting enough energy and attention into the obligations of citizenship?
Candidate James Mitchell Jr. arrived late. Facilitator Laura McClettie announced that candidate Dimple Ajmera had child care issues and would be unable to attend.
If Marcus Jones had been watching this morning, the city manager might have decided it was time to have his bags packed. One word of the day was "accountability," and on issues from housing to transportation to workforce development, candidates appeared mightily dissatisfied with the city's direction. (Newcomers to North Carolina should know that such discord is common in council-manager cities, the state's preferred form of big-city government that attempts to separate "policy" determinations by elected officials from "operational" decisions by professional staff.)
But candidates also reflected on the accountability of council members. Elections are one method. But incumbent LaWana Mayfield pleaded with residents to be present at meetings. Incumbent Victoria Watlington said "courage" was imperative "to raise your hand and say no we're not going to do that," even when something wrong might be popular. Newcomer Ben Copeland suggested that Council ought to keep its meetings open to the public.
Viewers of the video below will find discussions of data-driven decision-making, Council decisions about Eastland and razing motels, transportation, workforce development, Excelsior Club redevelopment and ways some on Council would suggest tempering opposition to mingling housing price points in the same neighborhood.
Early voting for the Sept. 12 primary begins Aug. 24 at the Hal Marshall Annex, 618 N. College St., and continues Sept. 5-9 at 10 sites. Photo ID will be required.