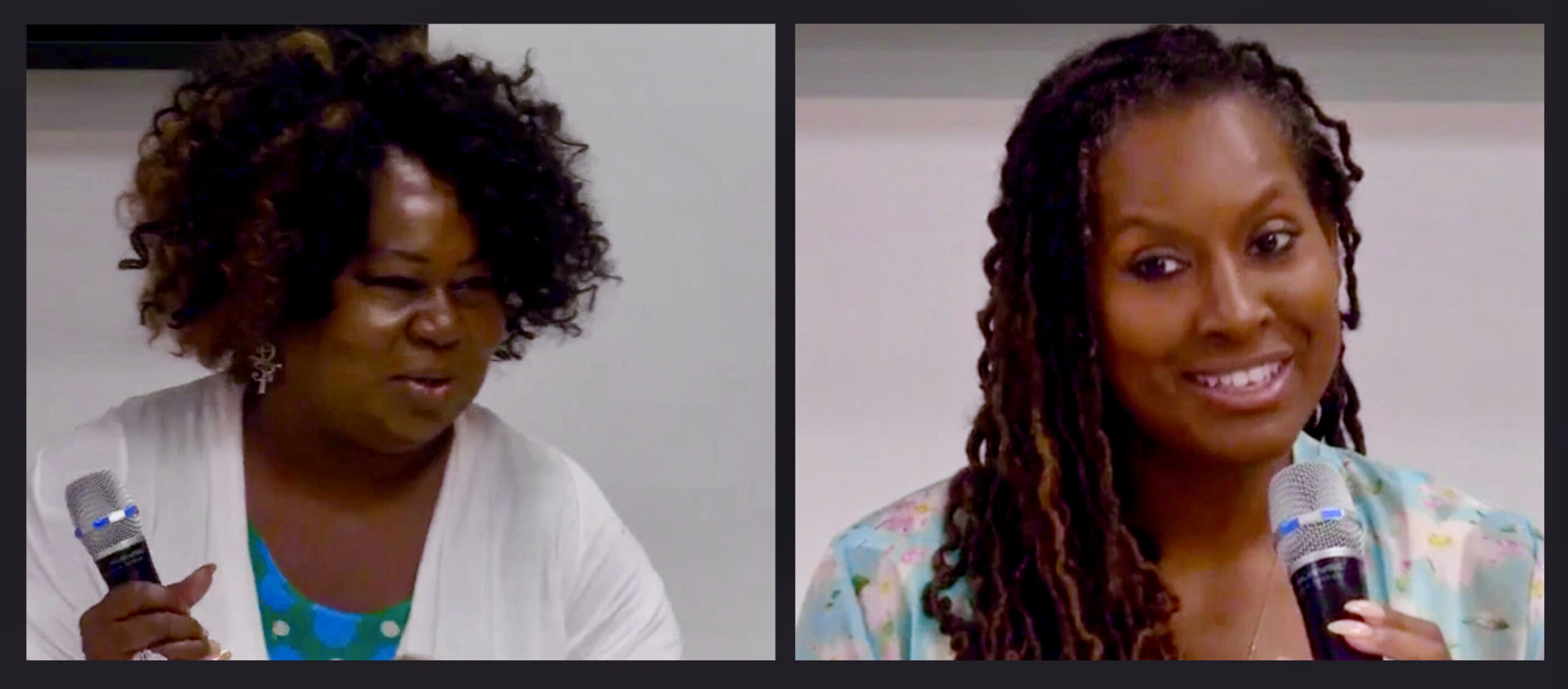 July 11, 2023
This morning's Forum featured two women on different paths. Their businesses are not connected or related. But each presenter's story prompted both questions and suggestions from Forum participants. Each could do with a little help from their friends.
Sharon Geter started making identification stickers for cars back in 2018 to protect drivers from harm. She hoped the stickers would let officers or medics know of any underlying physical, medical or mental condition that might be a factor in the interaction about to transpire. A driver dealing with a seizure is not drunk or high or a danger to others, for example, and should not be dragged from a car or shot.
Elizabeth Colen wanted to use fitness training and nutrition information to help African-American women in high-pressure executive positions take better care of themselves, to achieve greater health. Instead, she told the Forum, it has been Caucasians who are her paying clients and getting results.
Geter faces a labyrinth of tasks to license and popularize a product that could save lives. Colen faces cultural barriers that keep the women she wants to help from acting in their own longterm interest.
The video from this morning's presentation is below.
Geter's project is called Ident-Decal. There is a website that lists an e-mail address and a Facebook page,
Colen's company is Ms. FitOne Lifestyles. She is on Facebook.
Included in the video are multiple stories that are well worth absorbing. Their stories go to the heart of why these women do what they do.