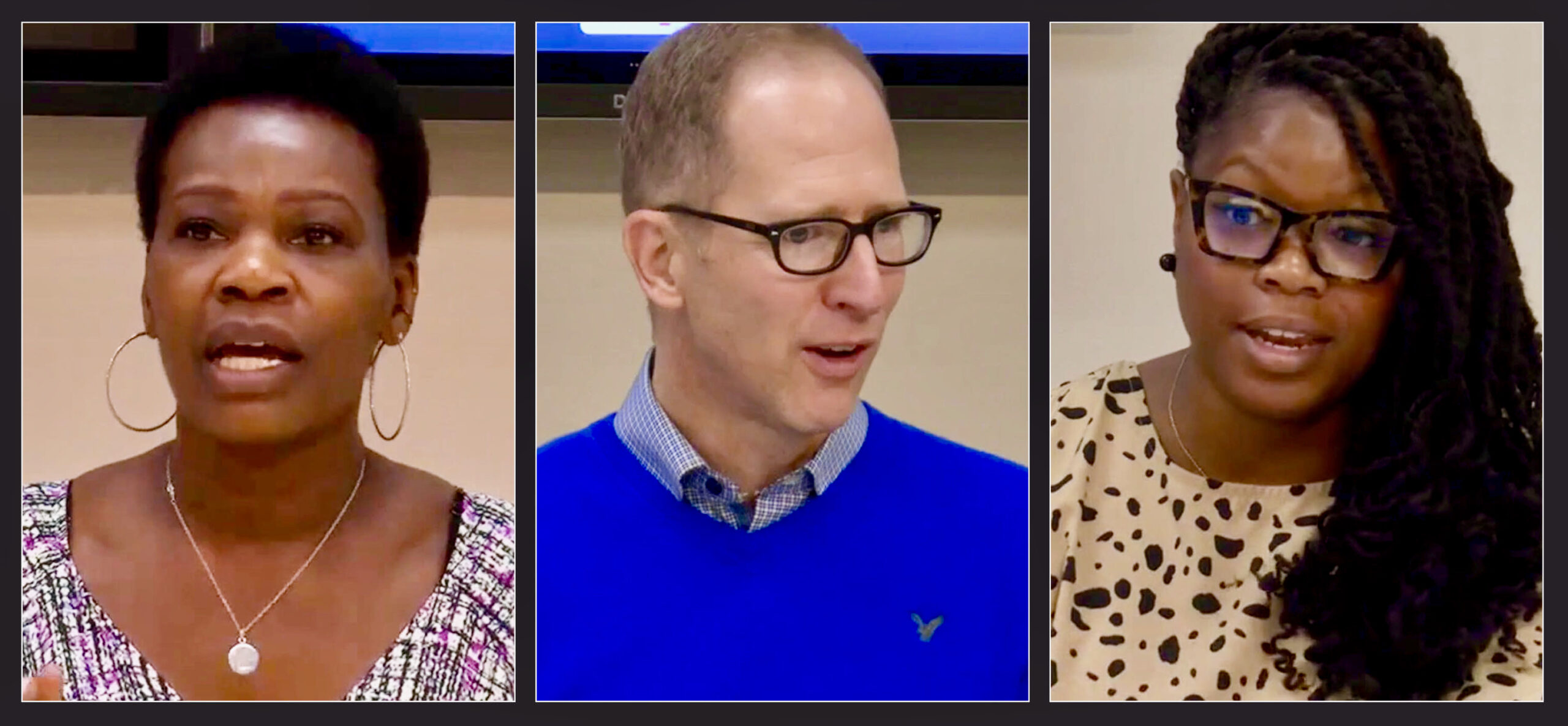 April 18, 2023
There may not be a single cause of autism. There certainly isn't a magic pill to cure it. Some children exhibit signs of the brain-related ailment by the age of 2; others are nearly adults before signs appear. Some children have very mild cases and may exhibit few symptoms; others have severe cases that severely impact their lives.
Perhaps it's best to say that many children with autism may not be able to fully communicate in words. They may have strong preferences about some things and if those things are not "just so," may crumble into a fury. Unable to say what they want, they may just disappear to do it – and end up down the street. In decades past, many such children were institutionalized.
This morning's Forum brought together three adults with vast experience with assisting individuals with autism.
Chris Brigman is chief program officer for InReach, a provider of services to people with intellectual, developmental or other disabilities and their families. He said that, on a whim, he took a job in a group home out of college figuring he would stay two weeks, but came to love the work and has been serving children and adults for 30 years. His anecdotes included success stories of people he knew as children who have gone on to lead productive, independent lives as adults.
La Becky Roe is founder of Let's Talk About It – The Autism Center. Her reaction to learning that her son had autism was to educate herself on his needs, and advocate for him. She said her son is now in college.
Dr. Tempest Leake learned of her second son's autism in 2017. Near the end of the Forum, Dr. Leake referenced a WSOC-TV feature about her son David or "DJ," his younger brother Vance, and how, as DJ grew older, DJ learned about Vance's autism and came to understand what Vance was struggling with. DJ wrote a book about Vance's autism. That book is now available on Amazon.
The presentation and Q&A could not possibly have covered all there is to know about how parents and siblings learn to help a young person with autism. But several concepts are woven into the video below: a need for patience; deep focus on, say, something the child may be feeling good or bad about but is unable to identify; that there are services available, but that financial struggles to pay for treatment and assistance are part of many caregivers' burden.
Handouts during the session included a 2018, 32-page "Autism Family Resource Guide:" and a one-pager about InReach.