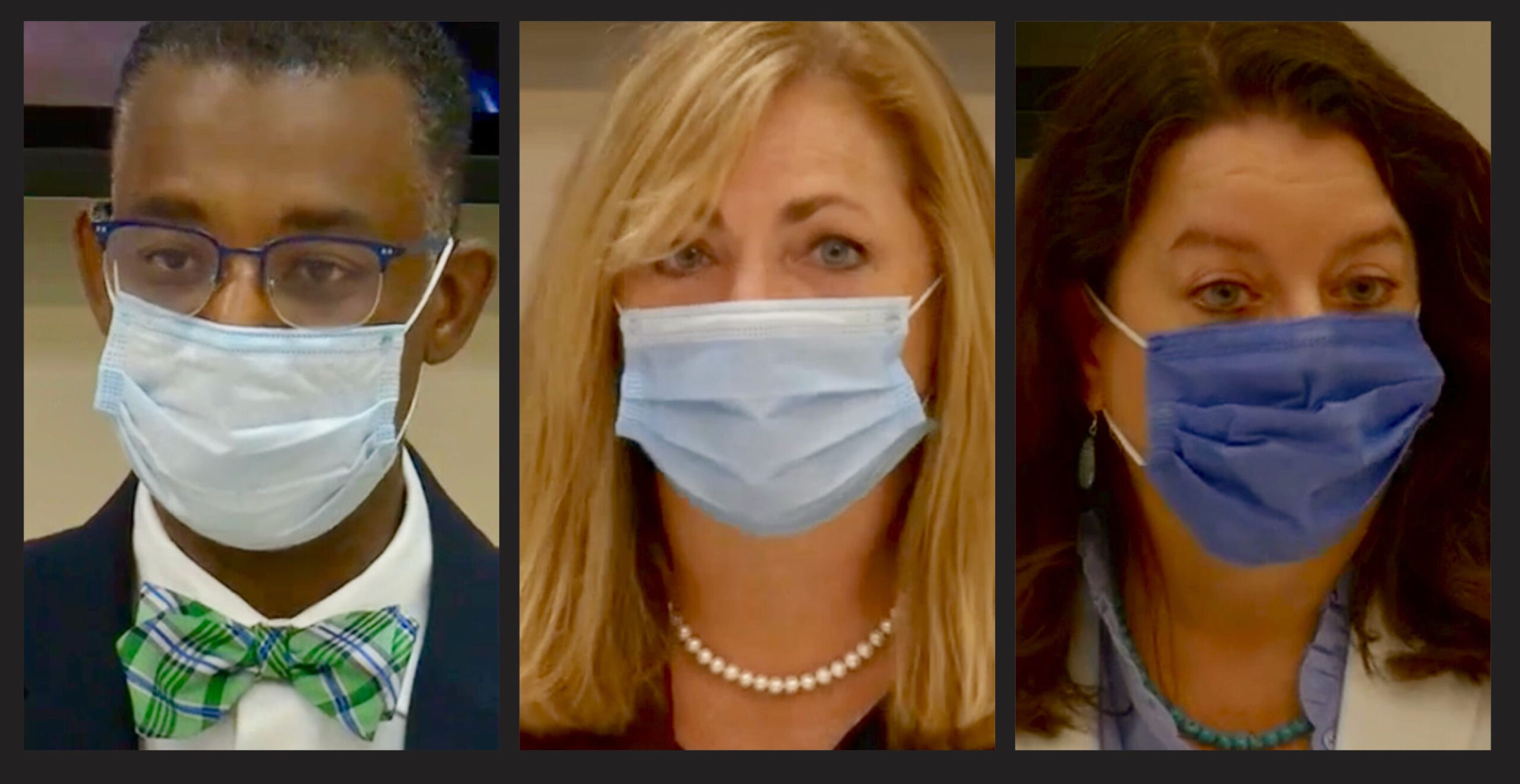 Oct. 11, 2022
Three of the six candidates in contested Nov. 8 races for County Commissioner seats in Districts 4, 5 and 6 made the presentations below. They were all incumbents: Mark Jerrell, Democrat in District 4; Susan Meier, Democrat in District 5; and Susan Rodriguez-McDowell, Democrat in District 6.
Questions ranged widely from arts funding to teacher supplements to affordable housing. One recurring theme, initiated by commissioners, focused on how the county does not do a great job telling the public what the county does, how it can and has intervened to promote public health and safety, and the multiple issues the county juggles with what  will always be a relatively finite amount of taxpayer dollars.
During the session, commissioners noted that community groups may be eligible to receive grants in the second round of distribution of funds from the American Rescue Plan Act that is now under way.
The first round in 2021 in Mecklenburg saw $59.4 million go to 36 projects involving behavioral health and health equity; parks, environment and infrastructure; affordable housing and homelessness; workforce and economic development; and economic development.
The Round 2 applications portal opened Oct. 10 online here and closes Nov. 27. More information about Round 2 is here.
Asked how additional area companies and nonprofits could become County vendors, Jerrell provided this link to a website list of vendor resources.