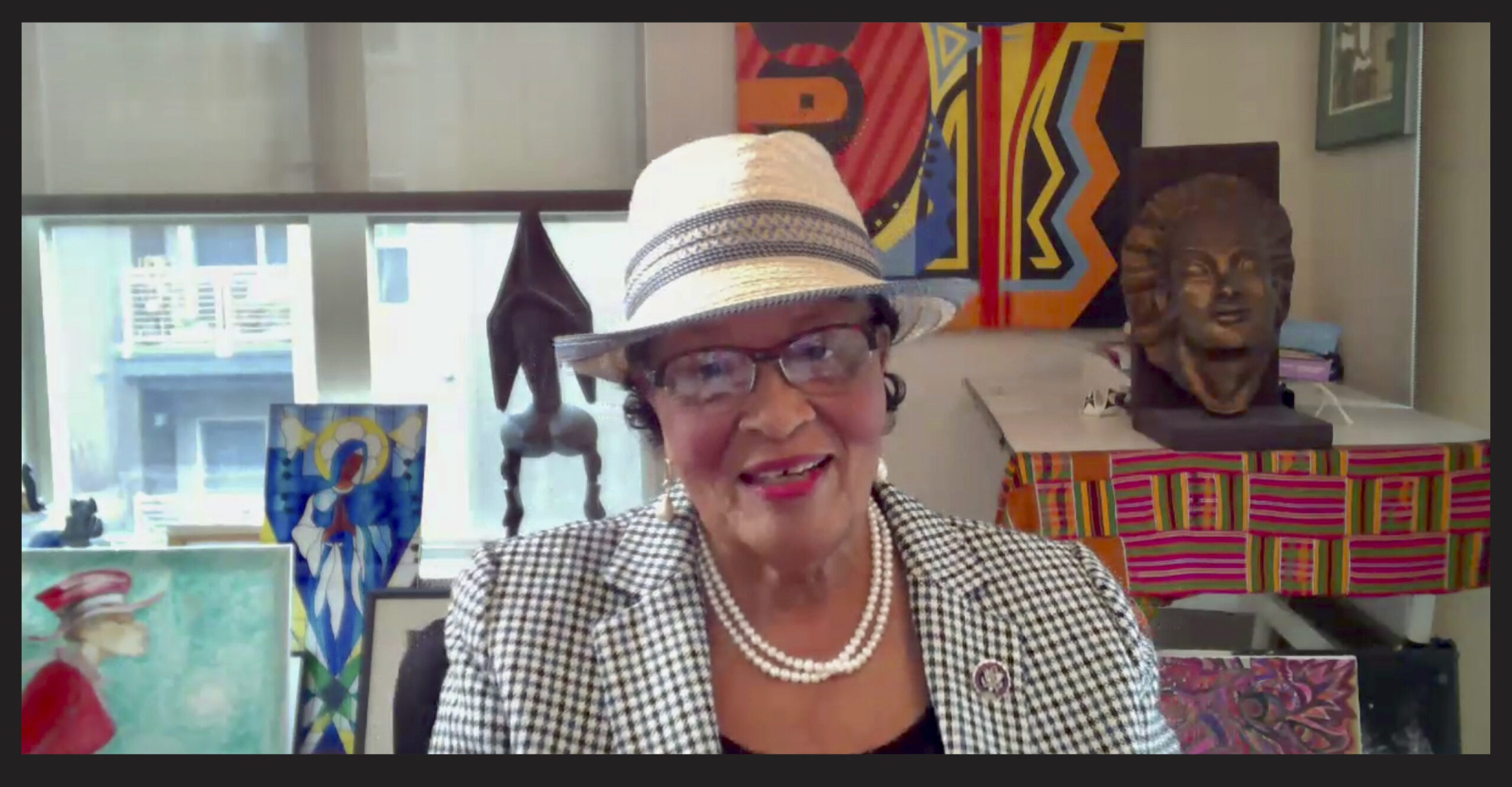 March 22, 2022
For one reason or another, it was Alma Adams alone in a session this morning devoted to the Democratic and Republican contested primaries for the U.S. House seat representing District 12, which includes much of Mecklenburg and a few thousand residents of Cabarrus County.
Invited were Democrats Adams and John Sharkey; and Republicans Andrew Huffman, Nalina Joseph and Tyler Lee.
Greetings from candidates made at the end of this meeting will be posted on the Forum's elections pages.
From the chat box:
Lisa Ellsworth:
Congresswoman Adams mentioned the NEW 14th Congressional District – NC Dem Party State Chair Dr. Bobbie Richardson has appointed me as Acting Chair and we are working hard to put a virtual convention together for May 21st! Please reach out with any questions or to be added to our email list. [email protected]
YvetteTownsend-Ingram: (adding links for Rep. Adams' references)
Congressional Black Caucus (CBC); Congressional Black Caucus Foundation (CBCF) https://www.cbcfinc.org/; NC Legislative Black Caucus Foundation https://nclbcf.org/