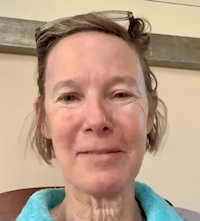 – Page initiated Feb. 1, 2022

Rachel Hunt, two-term N.C. House member, has filed for the N.C. Senate District 41 seat held by Jeff Jackson.
Materials on this website
2-1-22 Greetings during Forum meetings.
Info
Media links
Nov. 18, 2021 Matthews-Mint Hill Weekly announcement of filing.
Nov. 16, 2021 WCNC announcement of filing.