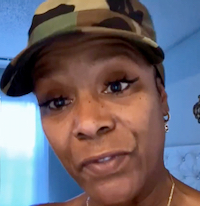 – Page initiated Feb. 1, 2022

Charlene Henderson has announced that she will be a candidate for Charlotte City Council. Whether she runs in District 4 or District 1 will depend on the outcome of a court challenge to council district remapping.
Materials on this website
2-1-22 Greetings during Forum meetings.
Info
Media links