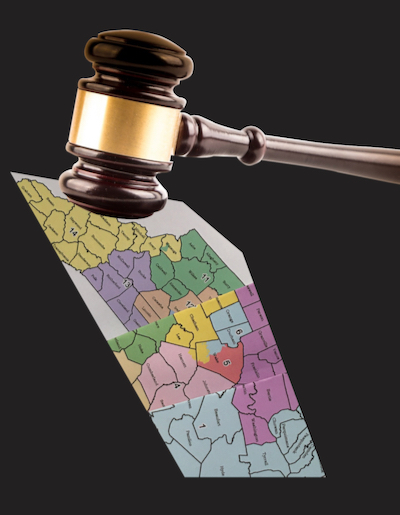 Dec. 9, 2021
On Wednesday, Dec. 8, the N.C. Supreme Court ordered that the first primary for Election 2022, initially scheduled for March 8, be delayed until May 17, to allow lower courts to hear and rule on challenges to the districting maps.
Filing for all elections subject to primaries was also halted for the time being. The Court delayed all primaries, even if the maps under lower court review affect only some contests.
The full text of the Dec. 8 N. C. Supreme Court ruling is downloadable as a PDF here.
There will be ongoing coverage of the legal fight. Lawsuits challenge the legislative decisions behind a set of maps approved for the 2022 election. One of the issues raised by the suits is that there is time enough to fix the alleged constitutional violations before the 2022 election, and if the courts do not act, the arguably unconstitutionall maps will be in use for the entire decade.
Initial coverage of the court decision was in the Washington Post, the New York Times, the News and Observer and WFAE, among other outlets. Perhaps the news report easiest for non-lawyers to follow was from the Carolina Public Press.