Oct. 18, 2021
Elloree Erwin shared this with Sarah Stevenson's friends on Sunday: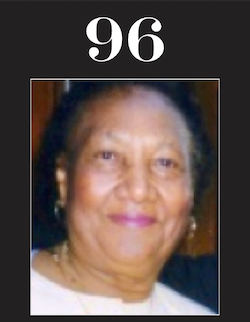 "To all her family and friends.
"Instead of a driveby, we will celebrate with a  "DROP  IN."  This visit will take place on Tuesday, Oct. 26, between 1:30 and 3:30 p.m. at 1445 Samuel St.  This is the complex that's named for her, "THE STEVENSON."
We ask everyone who's planning to visit, to RSVP no later than SUNDAY Oct, 24th. to this email address, [email protected], or call, 704-398-8399. Please give us the approximate time of your arrival, perhaps, within 30 minutes.  This will give us a chance to plan for everyone's visit with her, safely and socially distanced.
"The address is 1445 Samuel St. 28206.  It's at the corner of LaSalle St. and Statesville Av.  Please enter the facility from Statesville Avenue.  We'll assist with parking both in and out.  If you  know of anyone who's not addressed in this email, please forward or let us know.  Also if you have questions, please call.
"This will be, truly, a blessing for us and for her to have made it to another milestone."