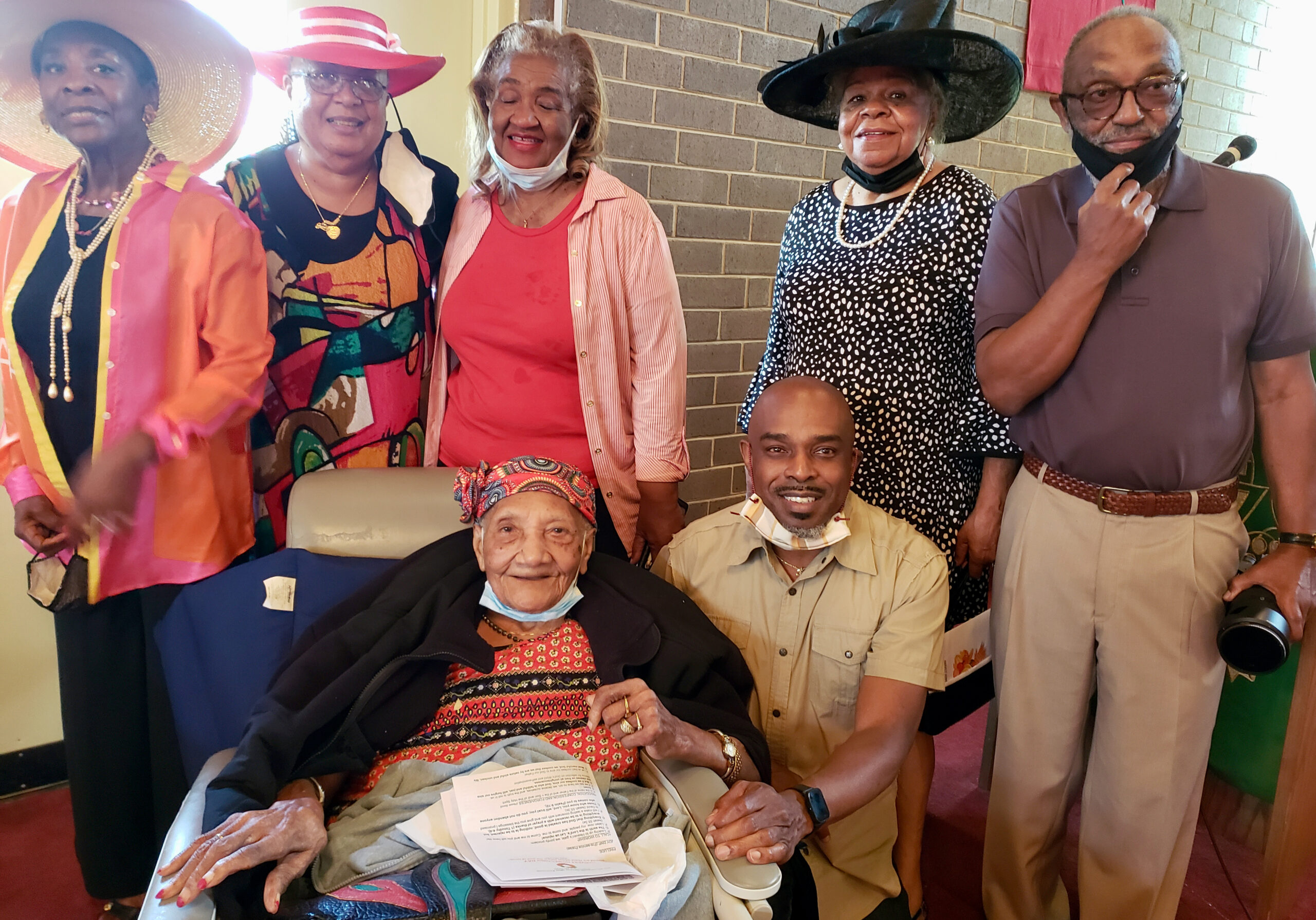 Oct. 13, 2021
Elloree Erwin today shared this picture of her sister Sarah Stevenson, seated, among friends. The picture was taken Sunday, Sept. 19 at Prince of Peace Lutheran Church during the congregation's Harvest Home Celebration.
The family is negotiating with the care facility where Sarah Stevenson now lives, about an event to mark Stevenson's 96th birthday later this month. Given COVID-19 precautions, that may or may not happen.
Erwin has always encouraged people to send cards to Stevenson. Today's note included this: "It's very difficult to reach her by phone. There are no phone lines in bedrooms, and she's unable to use a cell."
Cards and notes should be addressed to Sarah Stevenson, University Place Nursing and Rehabilitation Center, 9200 Glenwater Dr, Charlotte, NC 28262.