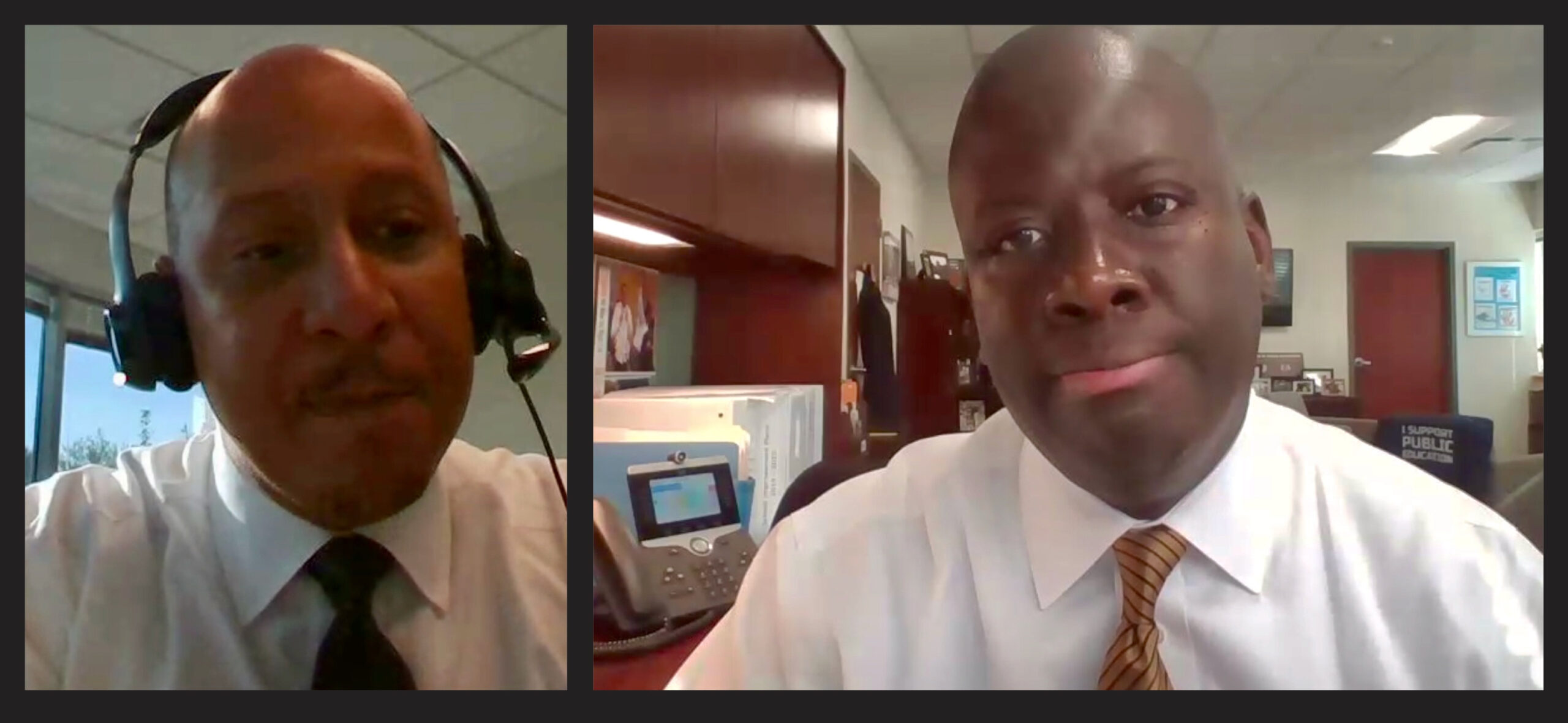 Sept. 28, 2021
Earnest Winston asked for time at the Forum. He used it to outline the ways Charlotte-Mecklenburg Schools intends to get student achievement back on track after pandemic-induced disruptions.  He pleaded for help from the community with the task.
Winston began with a remembrance of Harding High Principal Eric Ward, who died of a stroke Sept. 22 at age 46.
As in previous public appearances, Winston underlined that many students will remain behind for years. In his outline of how federal money will be spent, it was clear that his leadership team is banking on afterschool tutoring and another summer camp in 2022 to have an impact that the school day alone will not have.
His answers to questions were a reminder that "candid" does not imply specificity. Example: While Winston said he expects every school to have a functioning parent-teacher-student organization, by whatever name, he did not identify who was responsible for turning his expectation into reality. The buck stops with him, he said, but a buck crashing into his desk would not give parents the voice they need inside the schoolhouse.
Below the video are the superintendent's slides seen in the video. Below that are comments and questions from the chat box. The full set of slides as a PDF may be downloaded here.
A number of questions entered in the chat box were addressed during the video; some were not. Some of the ones not raised during the video garnered immediate written responses by CMS board members or others in the room. The order of the chat text has been adjusted to allow responses to immediately follow questions. Further answers, comments or additional information received on any of the remaining questions will be placed below, immediately following the question.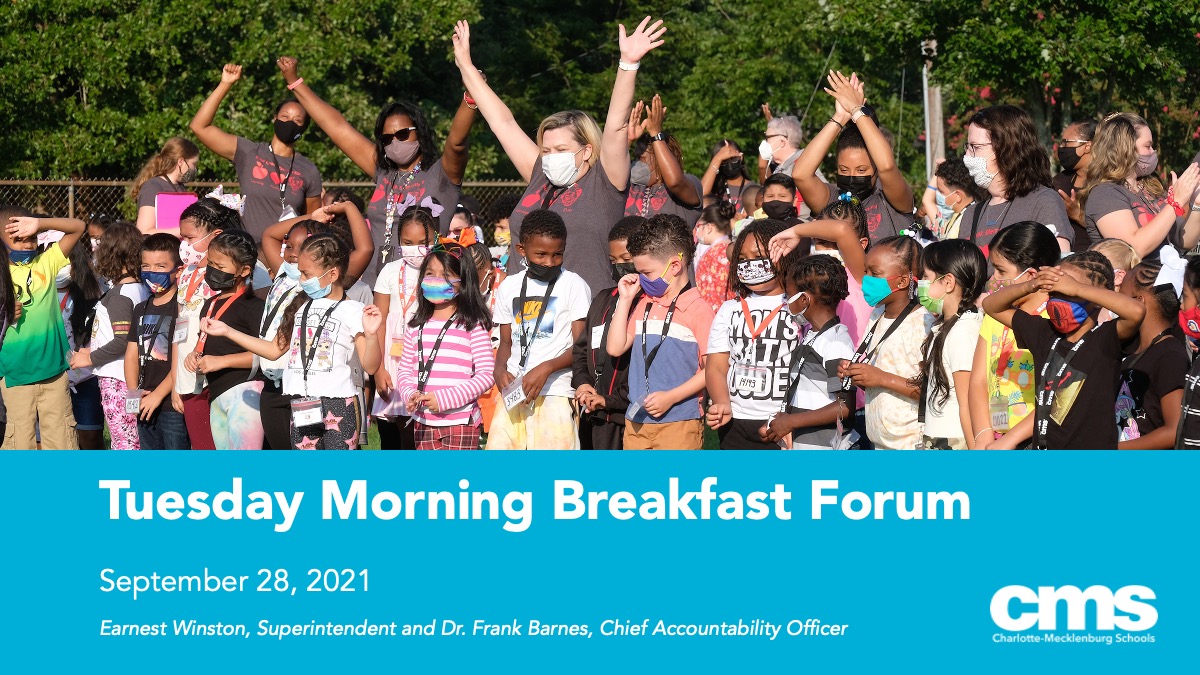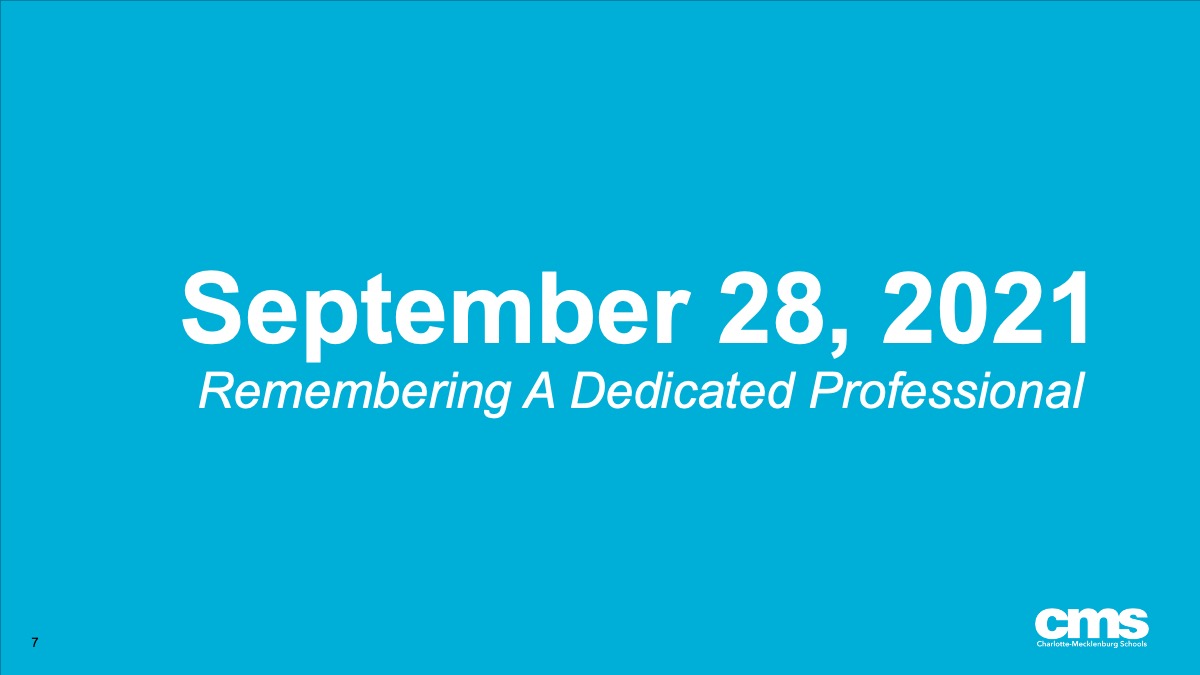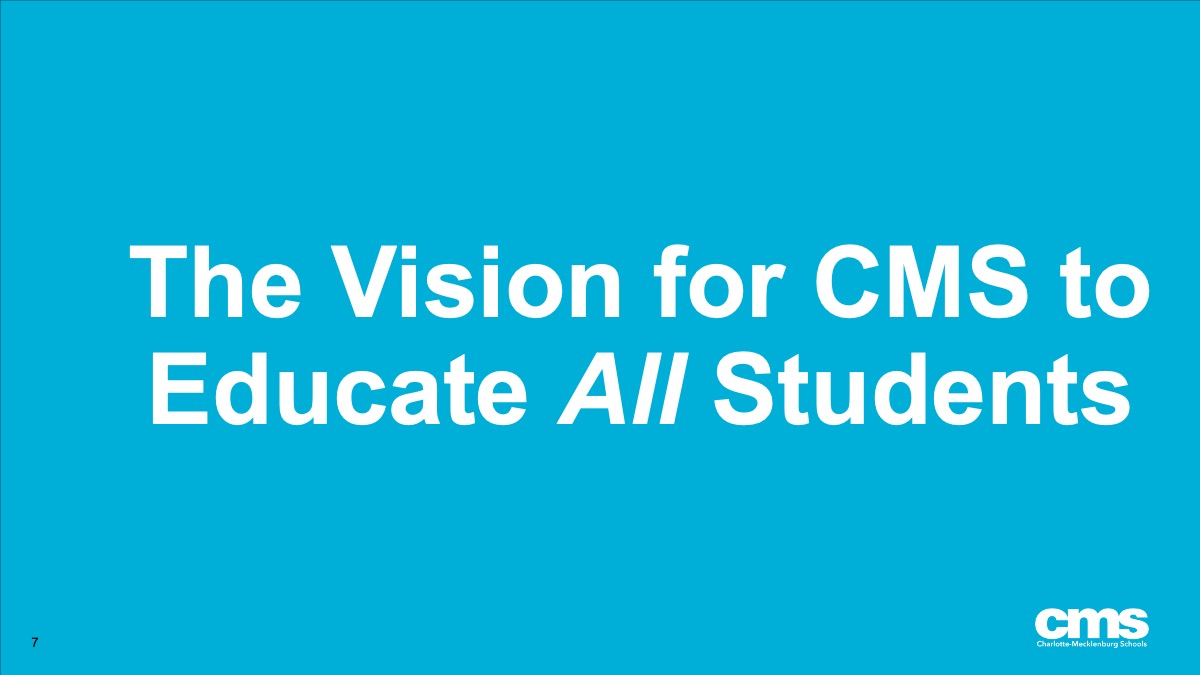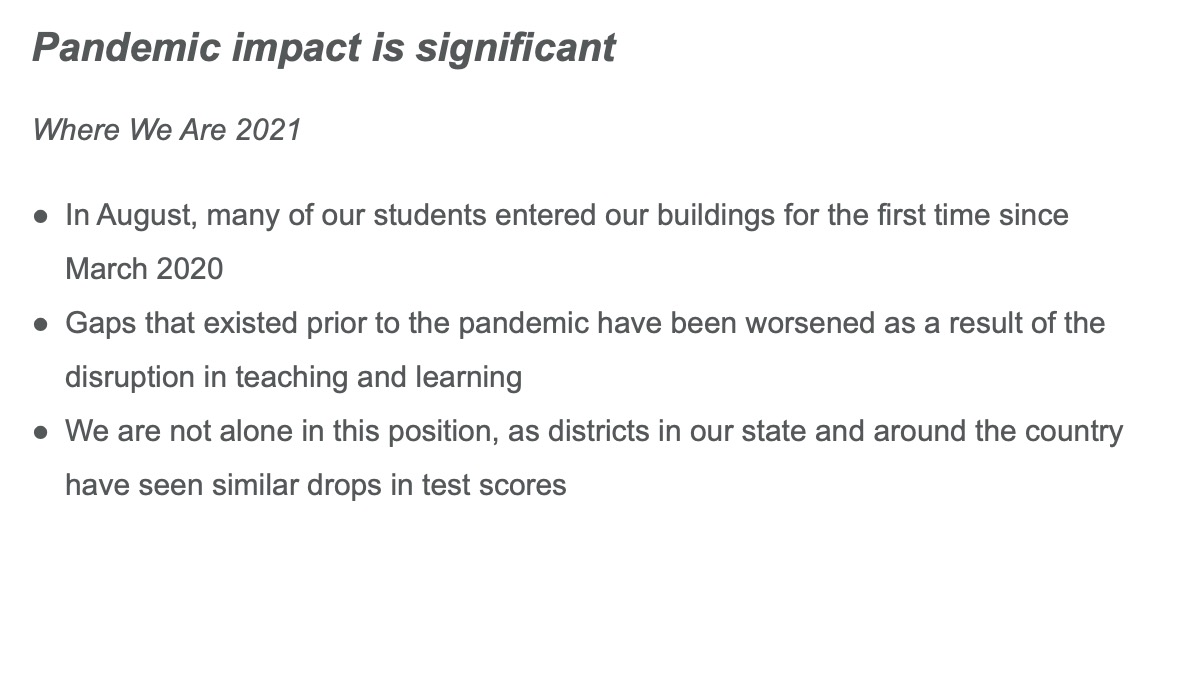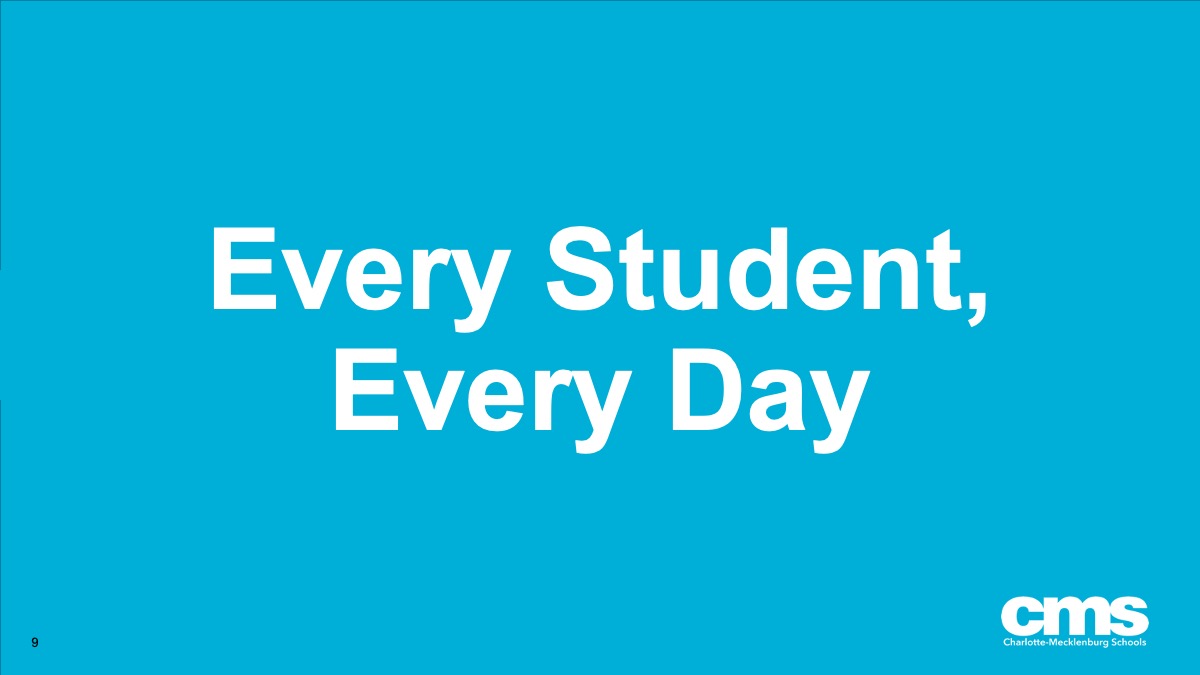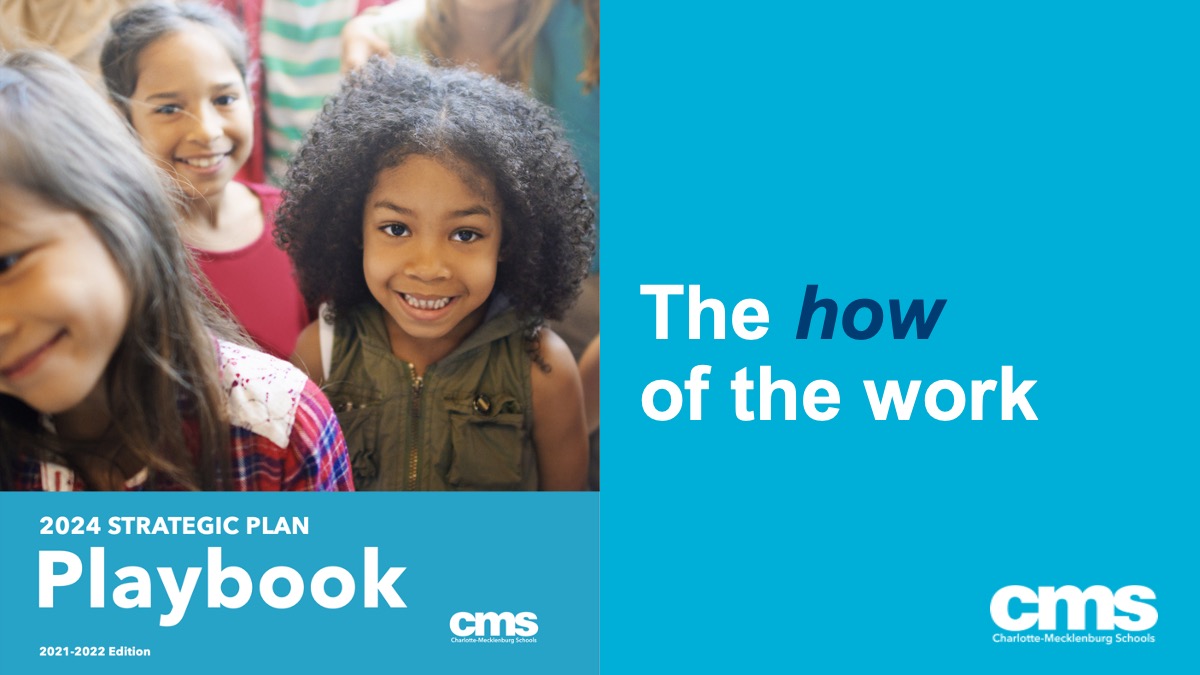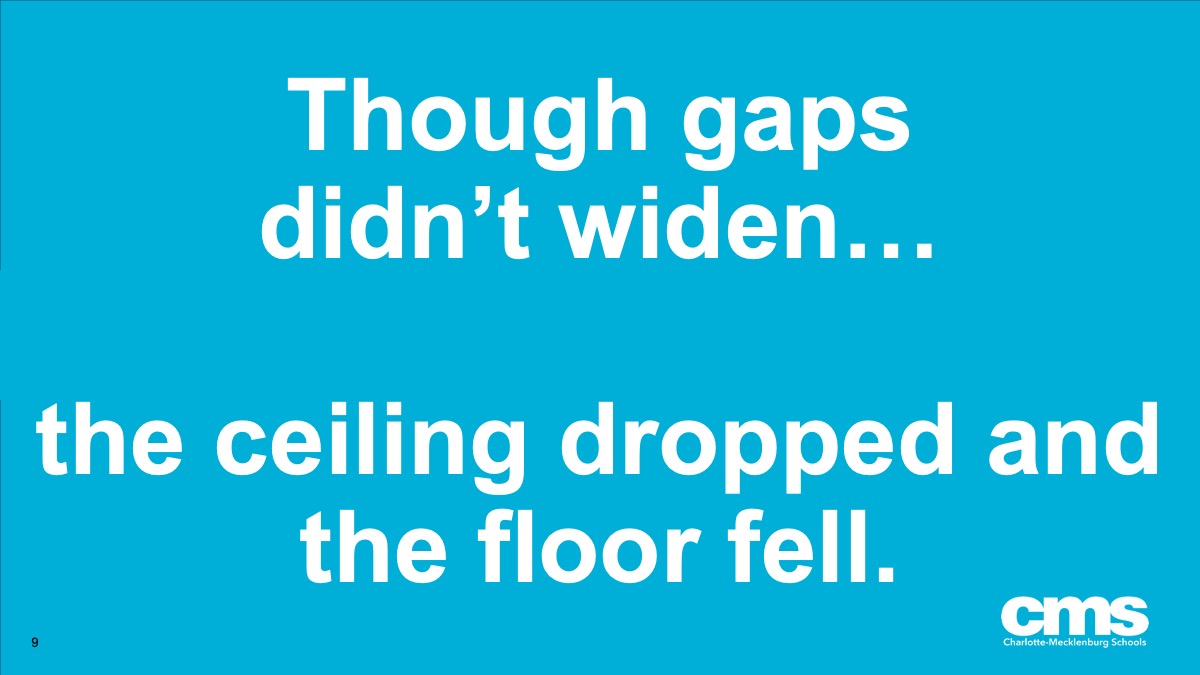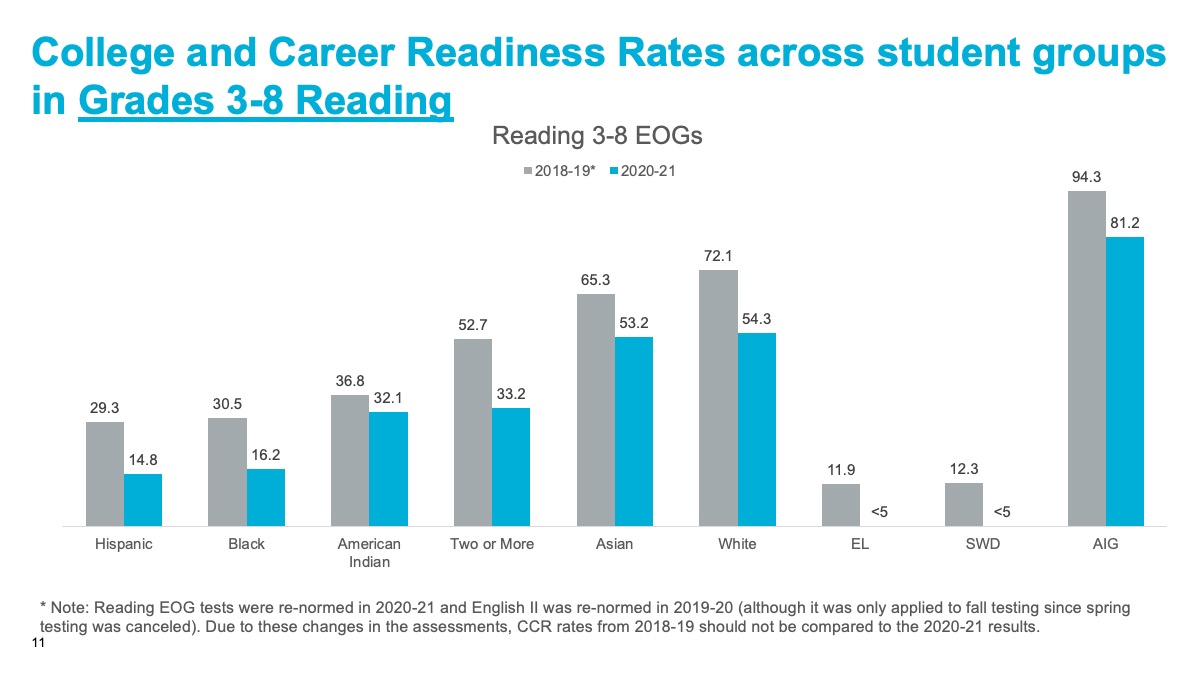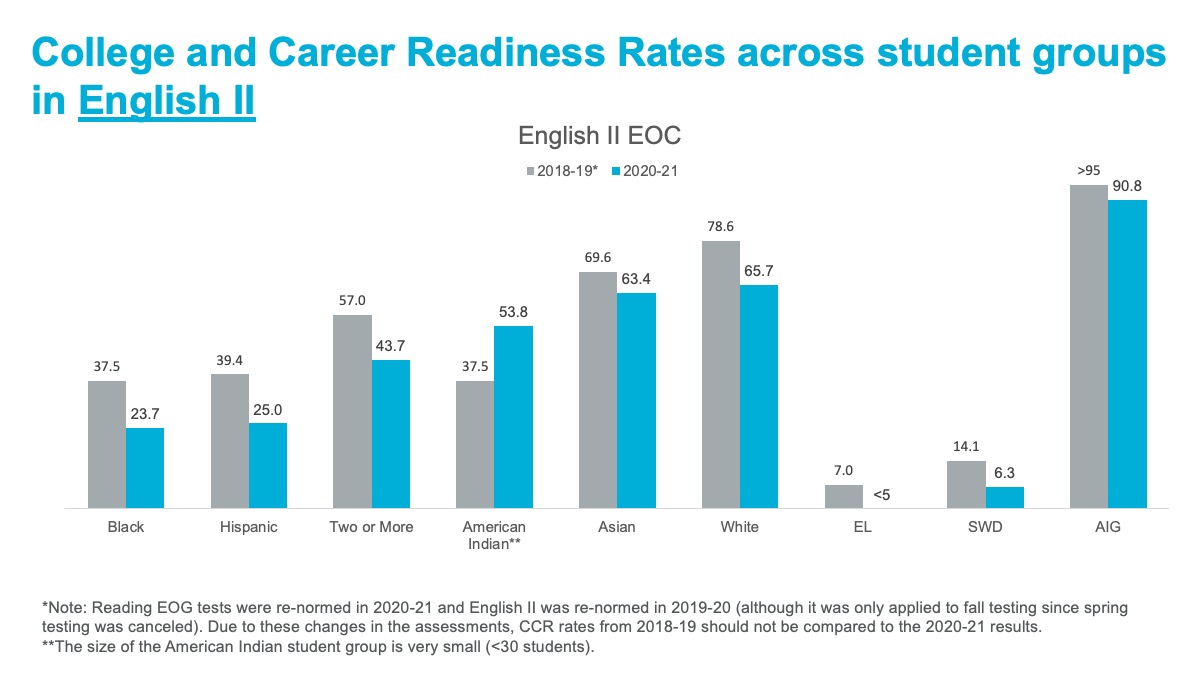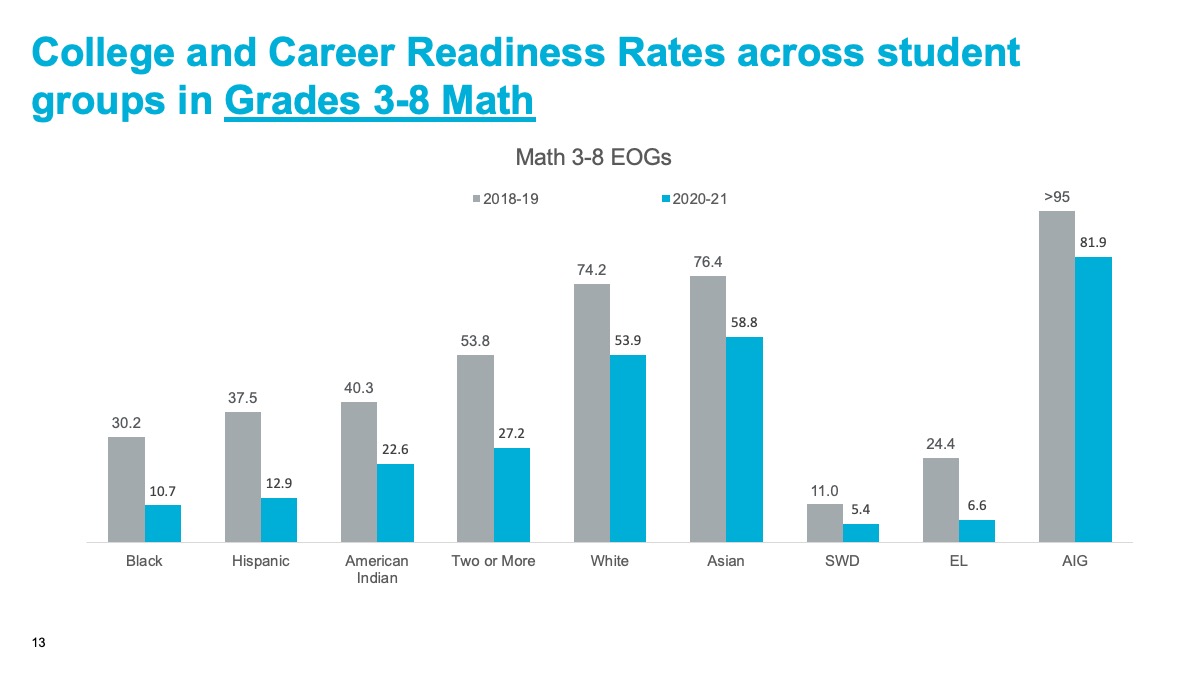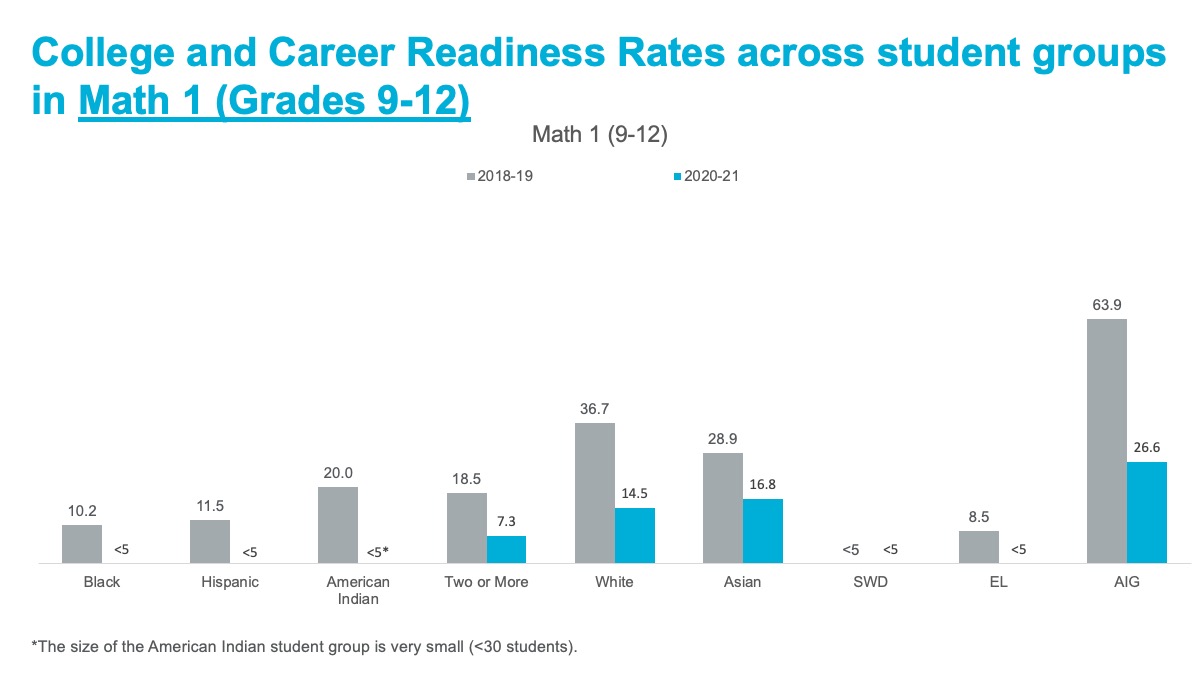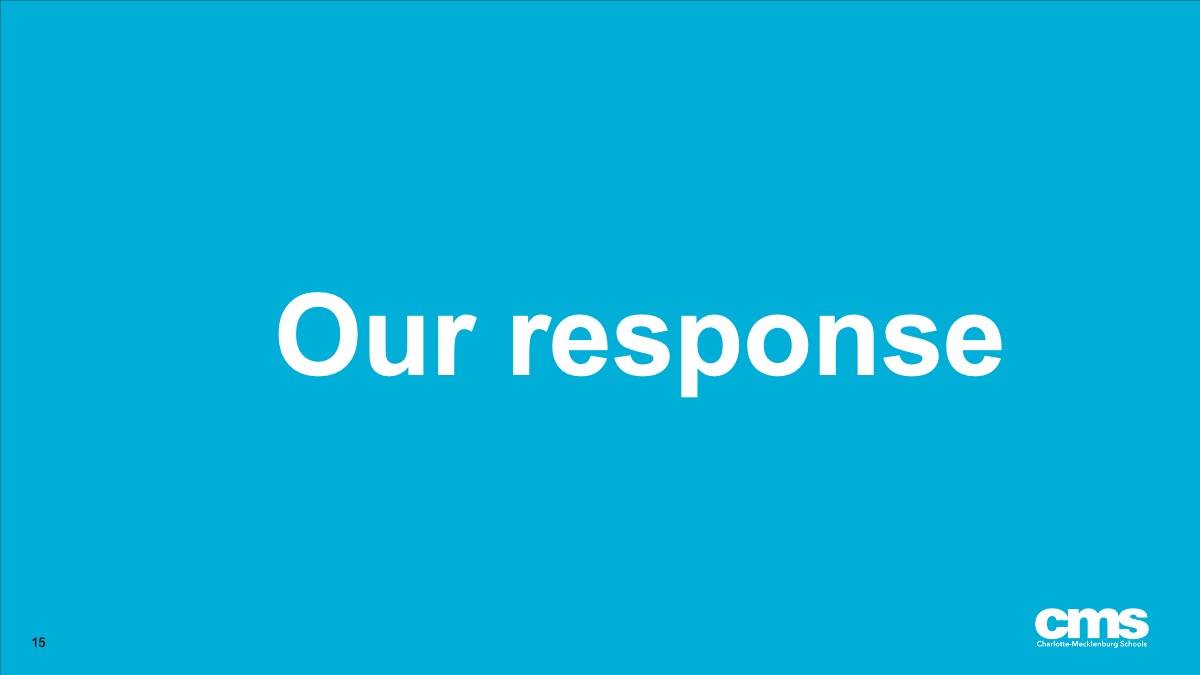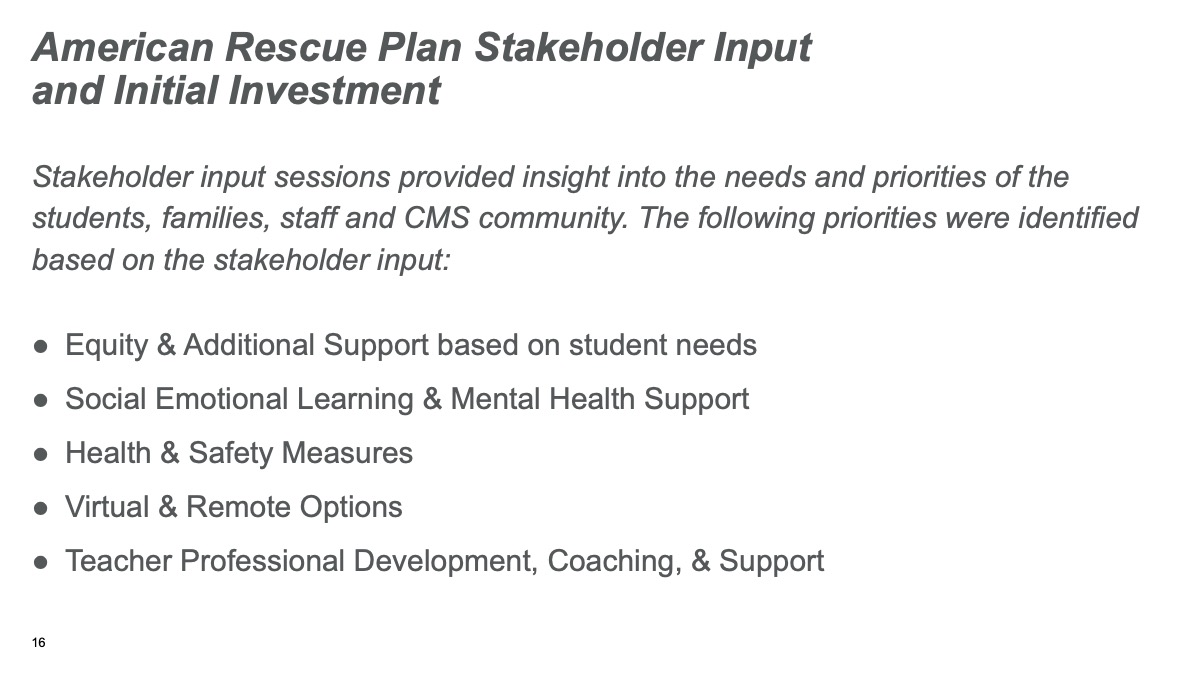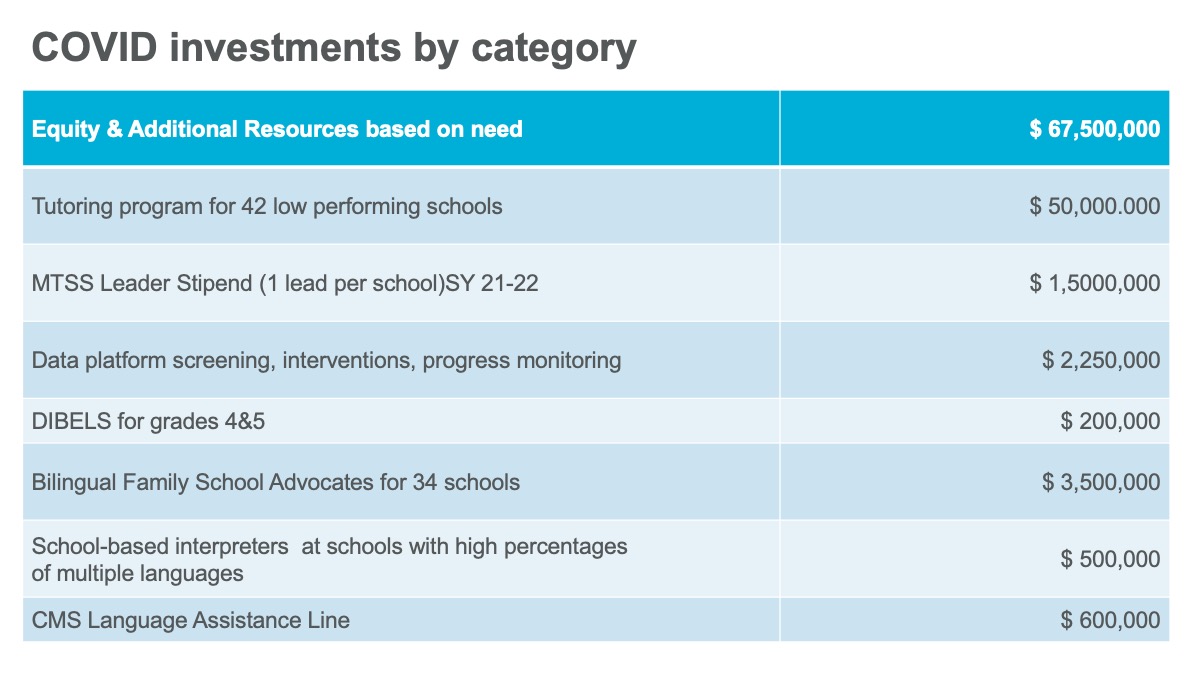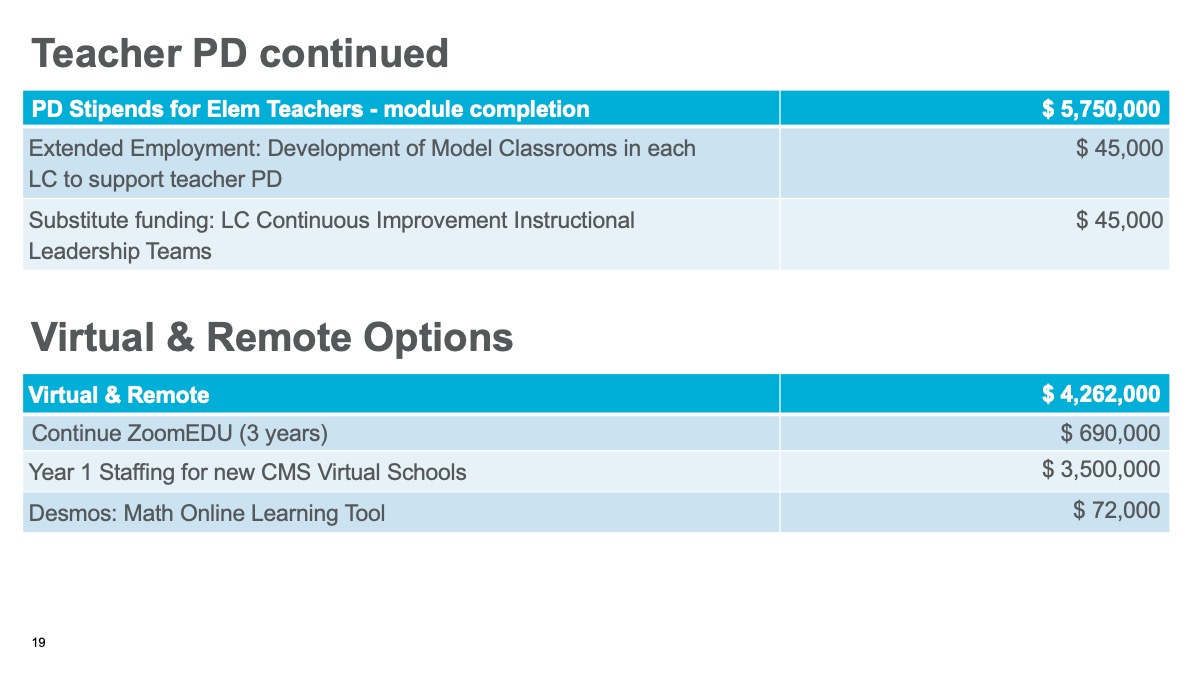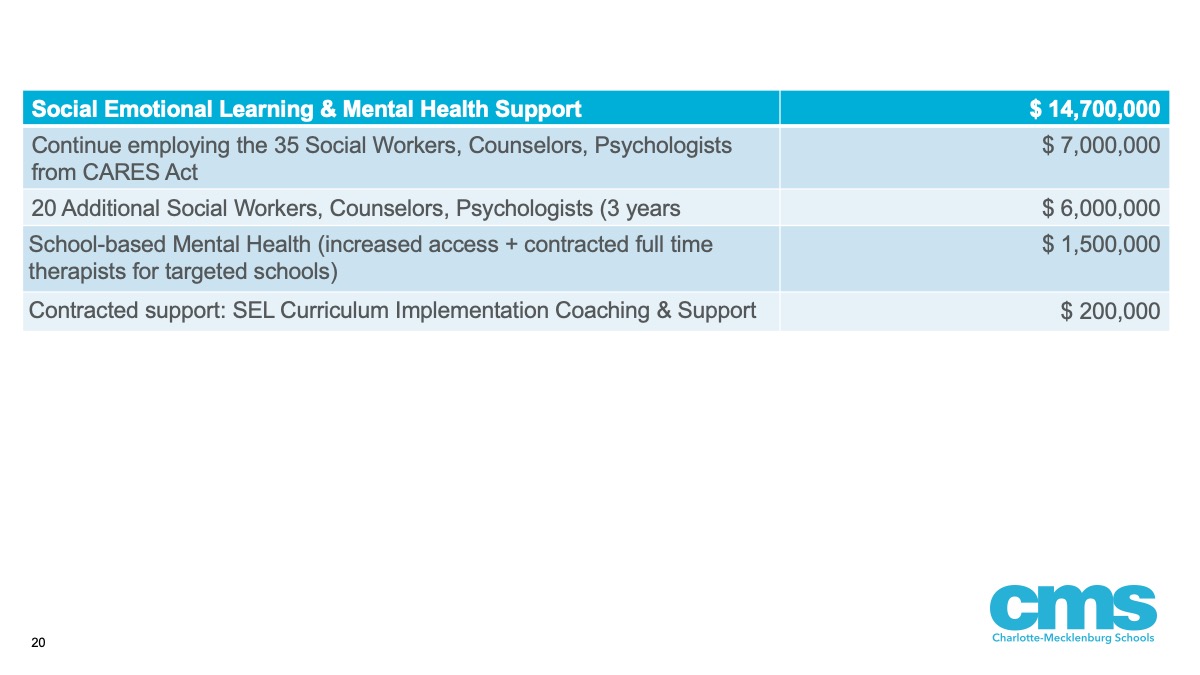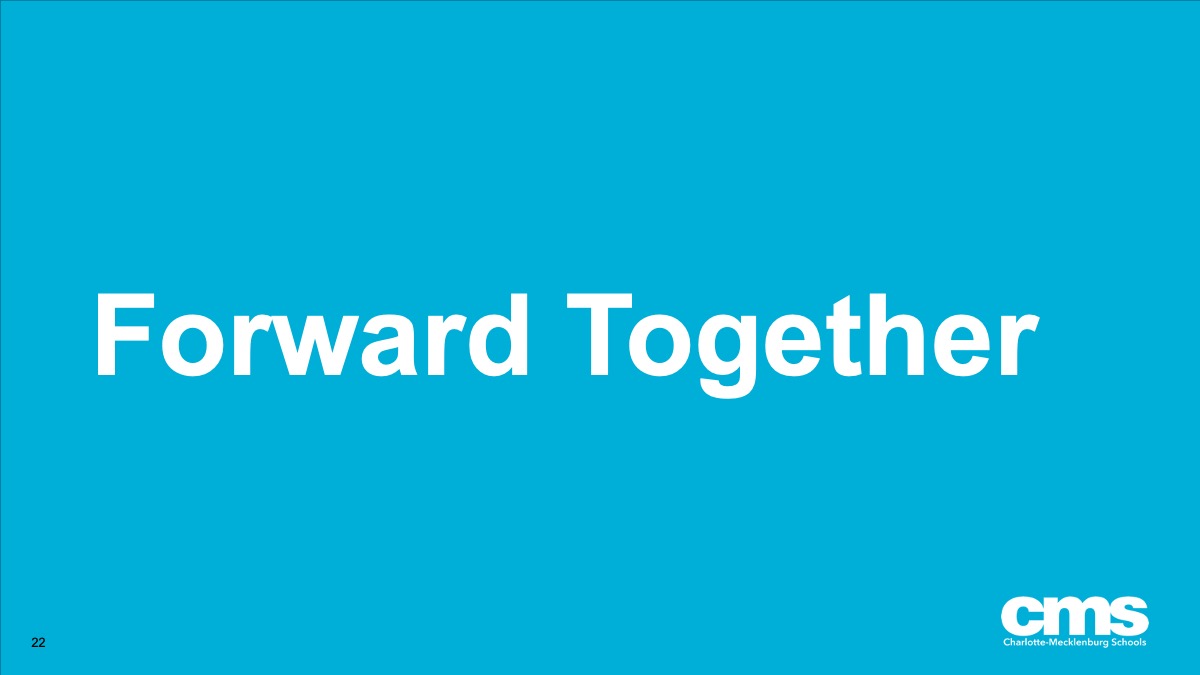 Questions and comments from the chat box
Q: When you marked the homicide of Maria Barron, part owner of Taqueria La Unica, you noted that she was remembered for always looking every customer "right in the eyes – no matter how big you were." (Observer, 11-25-2002). When you leave the superintendency, what would you like to be remembered for?
Q: If classroom teachers don't have aligned subject matter curriculum resources, whose responsibility is it?
Q: If classroom teachers are not trained to provide and deliver early subject matter intervention support, to students needing timely intervention, whose responsibility is it?
Q: When the Caucus asked whether you would assign gifted teachers to low-performing schools, you did not respond to the question asked. Why not just be honest: "CMS has proven for decades that carrots don't work, and I'd rather quit than use a stick. Given our assignment plan, most of the children in the greatest need of gifted teachers will have to leave CMS to find those teachers."
Q: Would you agree that academic class sizes should be six for students far below grade level in achievement? If not, what is your target number?
Q: When you told the Black Political Caucus that you want volunteers, but you're going to use five nonprofits as gatekeepers, what was not said? Will the volunteers be off-site, or virtual, or both?
On Sunday, Oct. 10 at 2 a.m., CMS dispatched without context an e-mail to volunteers stating that "As of Monday, Oct. 11, 2021, all volunteer are welcome at CMS schools." Current registration as a CMS volunteer, along with masking and social distancing guidelines, will apply, but now CMS will only "encourage all registered volunteers to join one of the academic support partner organizations." The notice said that volunteers would be used to monitor lunchrooms (a task further stretching staff resources during the pandemic) but that "families are still not permitted to have lunch with their students."
Q: If the teacher is not told or directed to appropriately use embedded curriculum assessments, to guide classroom instruction, whose responsibility is it?
Q: If building principals fail to regularly and in a timely manner monitor classroom instruction and provide timely, clear, constructive feedback to their classroom teachers, whose responsibility is it?
Q: By last Saturday, what percentage of K-5 teachers had visited all their students in their homes this fall? How does that compare with the fall 2019 percentage? What is your goal for this percentage?
Q: In the FY19 Census Bureau Public Elementary-Secondary Education Finance Data that lists 14,200 U.S. school districts sorted by size, and examining CMS and the 12 districts slightly larger and 12 slightly smaller (making CMS rank 13th in size), CMS ranked 15th among the 25 in per-pupil annual spending for instruction. Per-pupil spending among the 25 districts, however, ranged widely: from $5,135 to $10,531, with CMS at $6,095.
To achieve its achievement goals, what will CMS need to invest in instruction annually, and how will it cover those expenses?
The 25 districts, in descending order of per-pupil instructional spending:
Montgomery County, Md., $10,531.
Fairfax County, Va., $9,798.
Prince Georges County, Md., $9,605.
Hawaii, $9,378.
Baltimore County, Md., $9,005.
San Diego City Unified, Calif., $8,953.
DeKalb County (Atlanta), Ga., $7,772.
Cobb County (Marietta), Ga., $7,073.
Philadelphia, Pa., $7,006.
Shelby County (Memphis), Tenn., $6,661.
Palm Beach County, Fla., $6,561.
Gwinnett County, Ga., $6,411.
Polk County, Fla., $6,389.
Wake County, N.C., $6,294.
CMS, $6,095.
Broward County, Fla., $6,084.
Pinellas County, Fla., $5,962.
Northside ISD (San Antonio), Tex., $5,778.
Orange County (Orlando), Fla., $5,743.
Hillsborough County (Tampa), Fla., $5,738.
Cypress-Fairbanks ISD (Houston), Tex., $5,653.
Dallas ISD, Tex., $5,642.
Duval County (Jacksonville), Fla., $5,525.
Clark County (Las Vegas), Nev., $5,276.
Houston ISD, Tex., $5,135.
Q. What works for you to get the time to think, to synthesize all you're learning into a way forward? Walk outside? Long shower? Reading pulp fiction? Getting dirt under your fingernails?
Q. Charlestonian and three-time Nobel nominee Dr. Melvin H. Knisely believed that the ideal school was a log, with a teacher at one end and a student at the other – and that any additions were in fact distractions from learning. What in your plans gets us closer to the log?
Q: If a school fails to have a viable school PTSA, whose responsibility is it?
Q: Based on your Student Outcomes Focused training to date, what letter grade (A-F) would you give your current 3 Board of Education goals?
Q: An unsigned, undated document on the CMS website declares a CMS Grading Plan for 2021-2022. Among its standards is that every student assignment – from grade 3 to high school, including everything from checklists and quizzes to worksheets and classwork and projects – must be graded on a 100-point scale. There appears to have been zero media coverage of this change, which upends how teachers had prepared for fall classes, and how parents assess their students' progress. A YouTube explanation was posted by a CMS principal on July 19, five weeks before the first day of school.
What is the policy, how was it developed, who participated in its creation, who approved it, and why was implementation handled in the way it was?
Parent Resources web page: https://www.cms.k12.nc.us/families/Pages/Parents.aspx
Grading Policy download: https://www.cms.k12.nc.us/families/Documents/2021-22%20CMS%20Grading%20Plan.pdf
YouTube explanation: https://www.youtube.com/watch?v=kxncn8drPXY
Jennifer De La Jara: Posting an education event on Wed night. We are walking through the responsibilities of the different governing bodies. Part II will feature educators and students speaking about the impact of the social studies standards. https://www.facebook.com/100063959550393/posts/240643884744262/?d=n
Jennifer Fleet: Are colleges making adjustments in acceptance requirements based upon the lag with at home schooling?
Frank Barnes: Ms. Fleet, as college matriculation rates declined, schools across the spectrum did seek to admit more students. I'm not aware if those subtle admissions adjustments based on the pandemic have been sustained or will be expanded.
Juanita Miller: What percentage of math teachers have left CMS?
Frank Barnes: Ms. Miller, I don't know what percentage of math teachers left CMS since the end of the last school year. We annually experience a level of teacher attrition. I don't yet know if we've experienced greater teacher attrition than past years.
Jackie Edwards Walton: What percentage of students graduate from high school with a 1.0 to 1.5 GPA?
Frank Barnes: Though students may graduate with a 1.0 GPA, the vast majority of graduates earn GPAs higher than that. We have not done an analysis of the GPAs of a graduating cohort in recent years.
Jackie Edwards Walton: Can you provide to us that GPA analysis? Please provide the last GPA analysis. Was it 2017, 2018, 2019?
Tom Bowers: Teacher connections and relations with students correspond with student achievement. How can teacher feedback and development improve their connection and relations with students?
Jessica Davis: I saw a graphic that showed that the last "normal" school year for current 7th graders was 4th grade, 2nd graders and younger have never had a "normal" year. My children, a 1st grader and 7th grader in CMS, test in 70-80 percentile on MAP tests, yet show low growth. What guidance can you offer parents, who are concerned about their student's academic growth, who want to ensure their children can academically compete globally versus locally?
Carol Sawyer, CMS Board D4: Links to the organizations providing volunteers in CMS:
HELPS/Read Charlotte https://www.helpseducationfund.org e-mail to madison@readcharlotte.org
Augustine Literacy Program https://alpcharlotte.org
HEART math tutoring https://hearttutoring.org e-mail to padgett.vaughn@hearttutoring.org
The International House https://www.ihclt.org e-mail to education@ihclt.org
Mary Johnson: How long does a class have a substitute before there is a teacher assigned? I've been informed that some classes have subs since school started.
Tom Bowers: Employers learned that customer relations reflects how employees are treated. How does CMS know how teachers feel they are treated?
Frank Barnes: Mr. Bowers, in past years CMS has administered both an employee engaement survey and the Insight (Instructional Climate) Survey. Those surveys were suspended during the pandemic. The Insight survey will be resumed this school year. It is administered twice a year – Fall/Winter and Spring.
Tom Bowers: How has community equity committee benefitted CMS?
Carol Sawyer, CMS Board, D4: The Community Equity Committee has provided insight into policy and practices that the Board has/is addressing.
Mary Johnson: Communities in Schools have provided volunteers in the past. Why are they not included on the list of organizations?
Carol Sawyer, CMS Board D4: Communities in Schools shifted to providing case managers (Social Worker) to support students. They have not been coordinating volunteers in recent years.
Stephanie Klitsch: Will you please speak to the support being provided to middle school and high school teachers and students who are well below grade level in reading? Many of these teachers have not been trained in instructional strategies for basic reading skills. The science of reading legislation is largely focused on early grades. What is being done to help students who are too old to be impacted by strategies like the LETRS training for elementary school teachers?
Juanita Miller: Thanks for Camp CMS, I'm aware of 3 who benefited from it.
Elyse Dashew, CMS Board Chairperson: Hello everyone! Thank you for inviting Superintendent Winston and Dr. Barnes to present to you today.
Carol Sawyer, CMS Board D4: The Board will be continuing is work on Student Outcomes Focused Governance during our Board meeting tonight.
Jennifer De La Jara, CMS Board at-large: We will be discussing our Student Outcomes Focused Governance Work tonight during our board meeting.
Lenora Shipp, CMS Board at-large: Hello Everyone.
Tonya: What is a state diploma endorsement? Is that just a high school diploma?
Carol Sawyer, CMS Board D4: Here is info on diploma endorsements: https://www.dpi.nc.gov/districts-schools/high-school-graduation-requirements/high-school-diploma-endorsements
Lenora Shipp, CMS Board at-large: We will be continuing this work and as mentioned it is about improving student outcomes and how we get there to see the changes we need to see. Progress – This is a Process.
Jennifer De La Jara, CMS Board at-large: Please considering taking the pledge to fight for school funding with Every Child NC https://everychildnc.org/candidate-pledge/
Jackie Edwards Walton: There are several programs available for "community helpers" through City and lender programs. Can help with this.
Vivian Spruill: What is your relationship with the General Assembly as it relates to education, Mr. Winston?
Carol Sawyer, CMS Board D4: The Board creates a legislative agenda each year to guide our advocacy in the NC Generall Assembly. We closely monitor pending legislation and advocate for legislation and funding to support traditional public schools.
Jennifer De La Jara, CMS Board at-large: Vivian, please join me and Senator Marcus, as well as CMS staff tomorrow night as we explain how we all work together with the NCGA and the State Board of Education https://www.facebook.com/100063959550393/posts/240643884744262/?d=n
Frank Barnes: Thank you for having me. I will need to depart shortly. I appreciate the opportunity to attend.
Earnest Winston: Thank you Tuesday Morning family for having us!