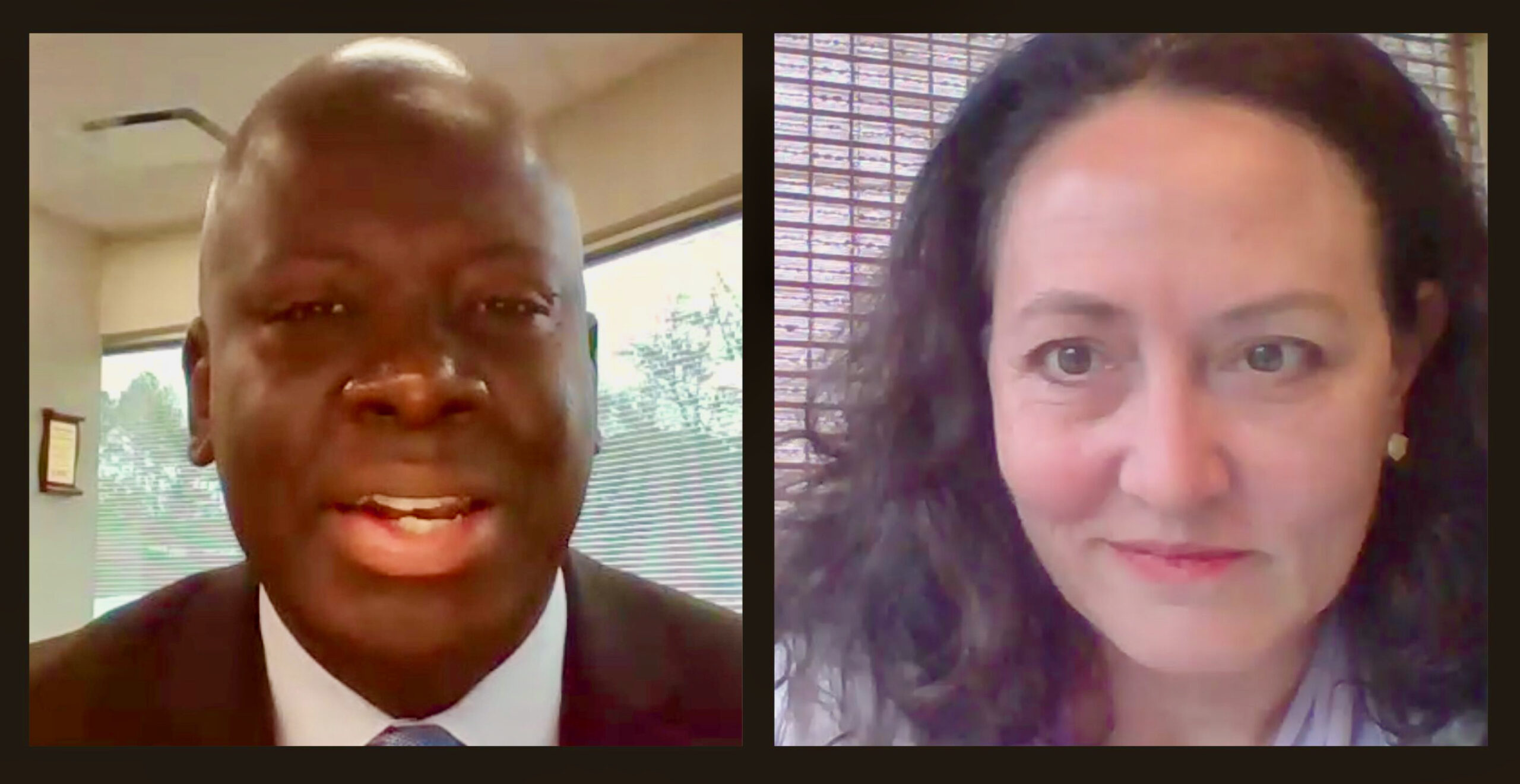 March 23, 2021
Supt. Earnest Winston and CMS Board Chairperson Elyse Dashew on Tuesday gave an update on how the pandemic has affected students, teachers, families and the entire community in the past year.
They noted detabilizing but necessary changes to calendars; success in giving every student Internet access, a summer "camp" before schools presumptively resume normally in August to help children make up for lost time, and how long it may take to get student proficiency back on track.
Winston announced that he would recommend to the school board later this week that all students be back four days a week after spring break. Dashew announced that a controversial proposal to water day CMS standards for granting four-year teacher contracts would not be taken up Tuesday night.
Webex  reported attendance at 63. Five people watched the livestream at Facebook. The livestream was also playing on the Forum website.
During the session, the following information was shared with participants in response to topics discussed:
Contacting the Superintendent: Carol Sawyer suggested e-mail to Earnest Winston at [email protected]
Equity Committee: The board's equity committee meets month, committee chair Lenora Shipp said. "The Full Equity Committee will meet April 29th. The Equity Subcommittees meet monthly."
Discipline: There was discussion of a recent report on CMS suspension rates. Board member Carol Sawyer offered a link to CMS Policy JKD: http://go.boarddocs.com/nc/cmsnc/Board.nsf/goto?open&id=B2QJVN4F0C38
Student performance: Dashew referenced a dashboard of data on student performance. Board member Carol Sawyer offered the link to the CMS Performance Dashboard: https://www.cms.k12.nc.us/cmsdepartments/accountability/Pages/PerformanceDashboardNew.aspx
Upcoming budget sessions: Before leaving the meeting, Dashew wrote, "Thank you! Please attend one of our Community Engagement Sessions on the Budget – March 25 and March 30, at 6:30."