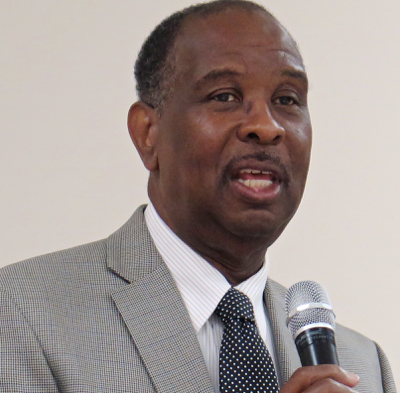 May 16, 2017
Gerald Baucom says his adoptive parents opened doors for him. For more than 30 years, he's been doing the same for teens who need some help envisioning themselves going to college.
Baucom's Campus Connections assists about 150 students per year. The nonprofit links teens and their parents to information on 33 historically black colleges and universities from Florida to Delaware. More broadly, the group helps mostly first-generation college-goers prepare to be good candidates for admission, and for financial assistance.
Baucom said that Campus Connections alumni have an 80% college graduation rate within four years, about twice the overall rate.
The Forum was peppered today with comments from graduates of the program. A number of parents of participants also offered testimony on how Campus Connections had helped their children.
At the end of the session, by his own account, Mr. Baucom went off-script in responding to a question and announced that he was looking for a person to take over leadership of the project.
"I'm trying to be patient because this has been a calling on my life and I don't want to jump ship. I am praying for someone that would have the heart to come in, take it from me, for me to move out of the way, because I can't take it any higher. I'm at my limit. It's time for someone else…."
Mr. Baucom shared a four-page handout with Forum participants. The Campus Connections website is here.
In the video below, Mr. Baucom's presentation begins at minute 25:28 and ends at 58:48. The Q&A begins at minute 1:00:14 and ends at minute 1:20:09.