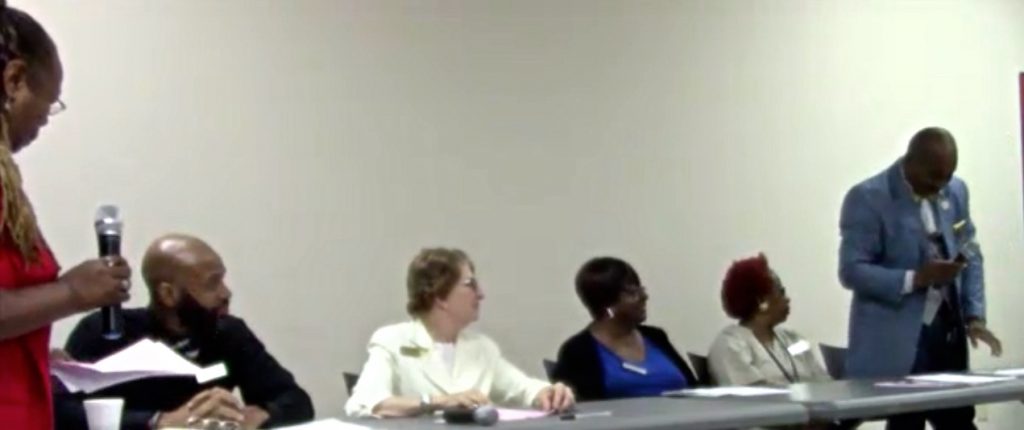 Oct. 18, 2016
Members of the Community Relations Committee's Council of Elders were on hand this morning to describe their work.
The group made available to Forum participants a set of papers about the Council of Elders. That material is here in a PDF.
In the video below, Maria Macon's presentation is followed by short comments by the five members of the group who were present. The presentations begin at minute 9:10 and end at 33:44. The remainder of the video involves presentations and a Q&A with state and federal candidates on the Nov. 8 ballot.