Sept. 7, 2016
This CMS spreadsheet dated Aug. 5, 2016 offers summary data sheets on out-of-school suspensions for grades PK through 2. While some of the headers may have become damaged in transit, all the charts in this series appear to offer data for 2013-14, 2014-15 and 2015-16.
The categories are: total children each year with at least one out-of-school suspension; total out-of-school suspensions each year; out-of-school suspended students by race, broken down by race; out-of-school suspensions by type of suspension, broken down by race and gender; and the percentage of total out-of-school suspensions that fall in the top five categories of suspensions, with the data broken out by race but not gender.
The document was provided to the Forum by CMS Board of Education member Ericka Ellis-Stewart.
The multiple spreadsheets in this series are available in an Excel spreadsheet for download here.
Total children each year with at least one out-of-school suspension

Total out-of-school suspensions each year

Types of out-of-school suspensions, broken down by race



Types of out-of-school suspensions, broken down by race and gender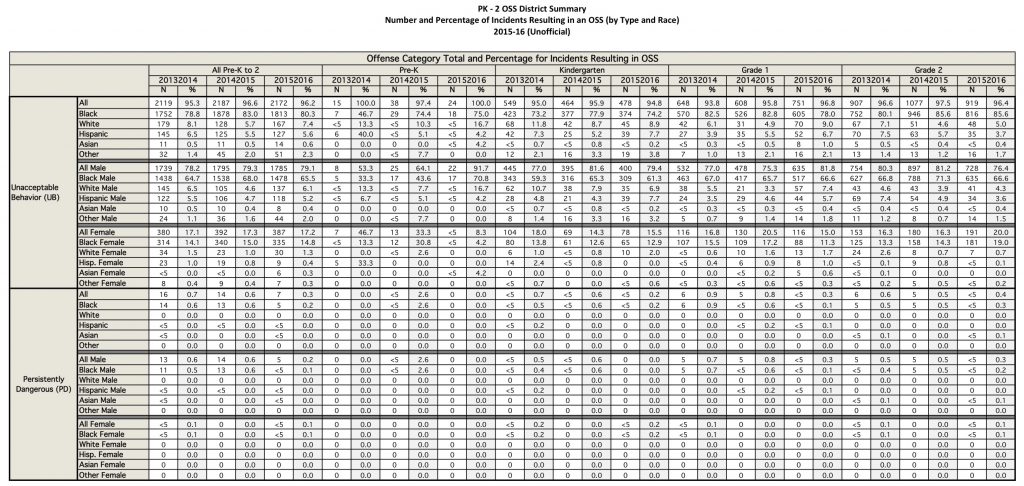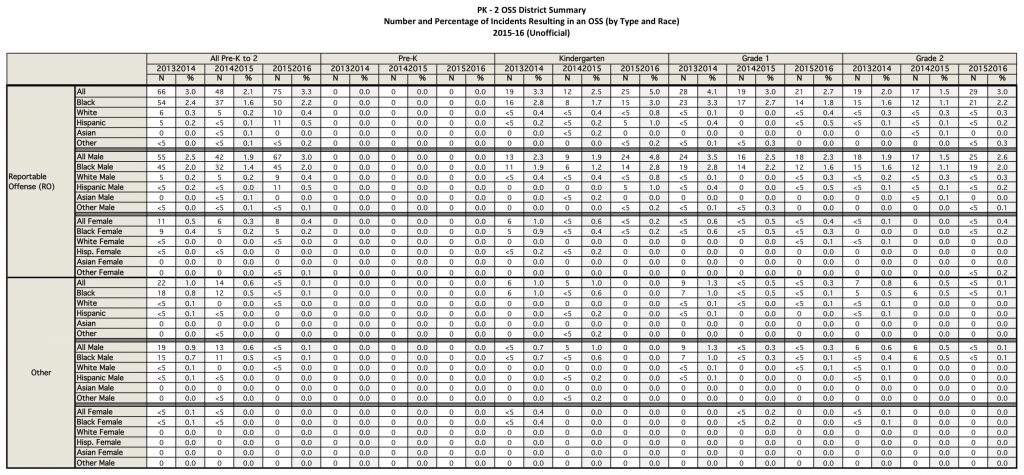 Percentage of out-of-school suspensions in each category, by race