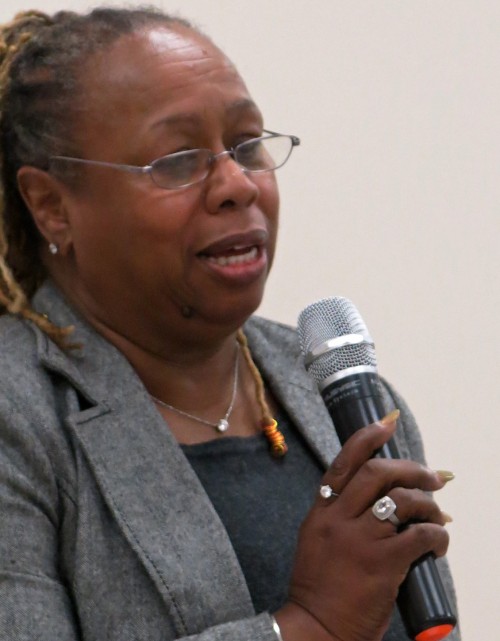 April 5, 2016
Maria Macon had brought a group of young people to the Forum Sept. 4, 2014 to introduce them as the Young Entrepreneurs Network. Macon teaches business basics, and she will soon launch Class 5.
And to give an example of young African-American entrepreneurs finding success, Macon introduced Jason Jones, a musician, teacher and video producer who works under the name Jason Jet.
The video below includes Jones' presentation and his answers during a Q&A that followed. His time was interrupted by a short presentation and Q&A with U.S. Rep. Alma Adams, which will be posted on this site anon.
Macon shared with Forum participants a calendar for her upcoming Class 5 of the Young Entrepreneurs Network, and a directory of the participants in her classes.
In his presentation, Jones referred to a visit that he and his band made to Whitewater Middle School. Jones' YouTube video from that visit, below, offers some answers to students' questions, which focus chiefly on issues of personal development.