March 1, 2016
Participants at the Tuesday Morning Breakfast Forum today took turns coming to front to speak about Malachi Greene, a longtime Forum participant, political activist, former Charlotte City Council member and nurturer of many good things in Charlotte.
The stories suggest that his focus on and support of people allowed him to touch many, many lives.
A memorial service for Malachi Greene will be held Saturday, March 5, at First Baptist Church-West, 1801 Oaklawn Ave.; visitation at 11 a.m., service at noon. Details on an after-event at Excelsior Club, with food donated by The Office, were to be announced at the service.
Below is a video of the session. The pictures on this page are among those projected on the wall behind the speakers during the session.
Below the pictures is a video clip from C-Span from March 1 in which Rep. Alma Adams memorialized Malachi Greene on the floor of the U.S. House.
Finally, there is a report from Ken Koontz on the memorial set up at The Office.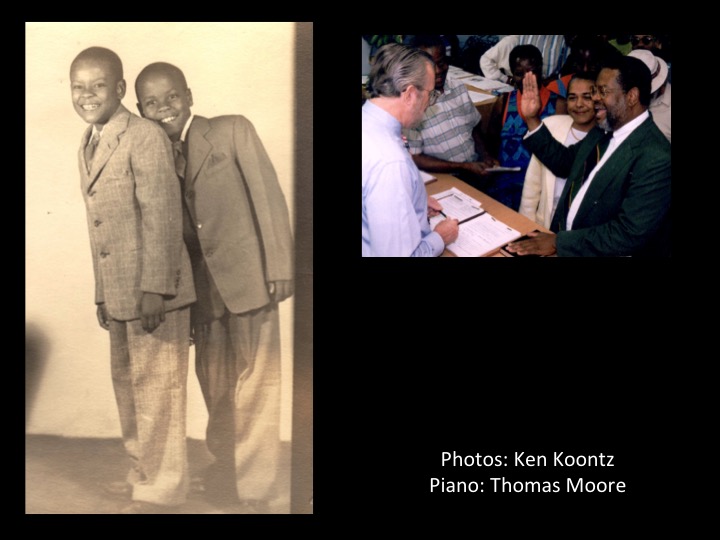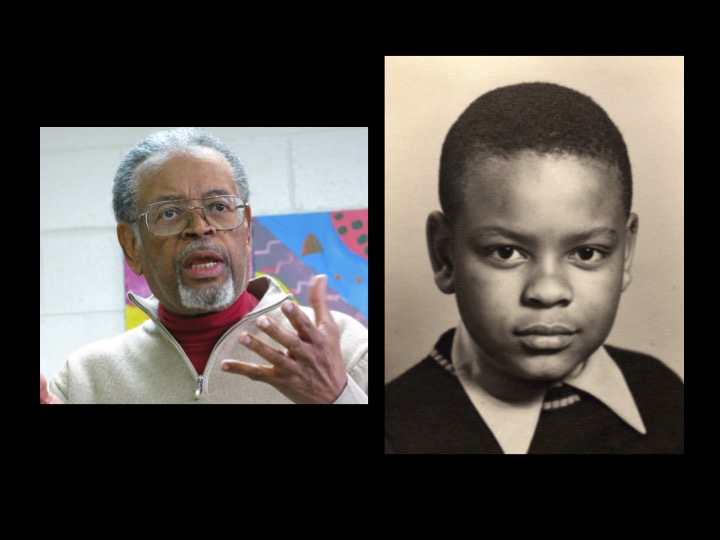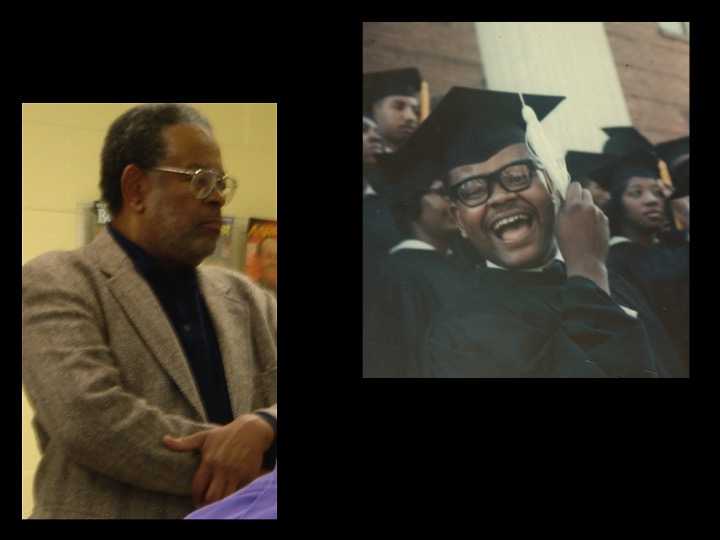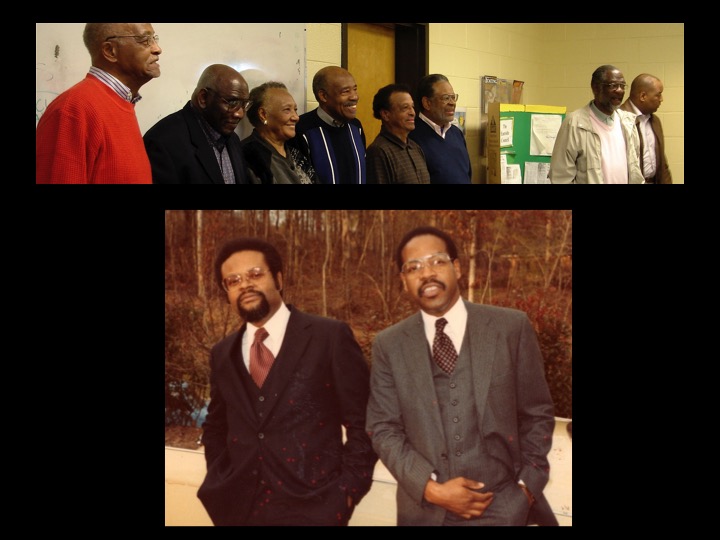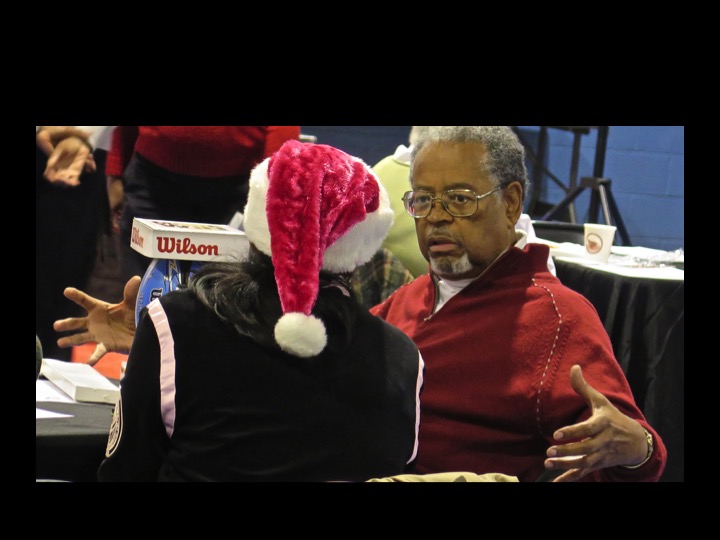 Rep. Adams' comments begin at minute 31:42.
– – –
March 13, 2016
Ken Koontz reports: "The Malachi Memorial Table at The Office has been set up. Bojangles Manager Albert Horne was a big Malachi fan who says,  'Malachi put life in this place and drew lots of people who became great, loyal customers. I wanted to do something special for customers to remember him and for us to honor him.' "