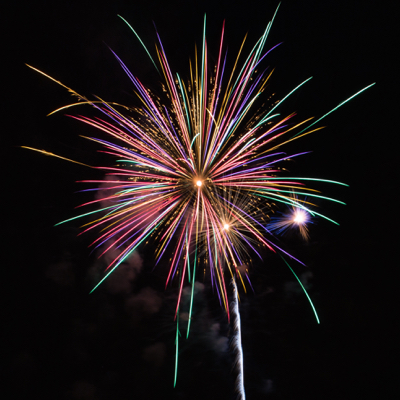 Jan. 26, 2016
Because of the short time available, the Forum will not schedule presentations by all candidates for a given office involved in the March 15 primary. Instead, candidates have been and will continue to make short presentations as part of Forum meetings as they are available to attend.
Some of the presentations date from their initial statements that they had filed, offered during Forums in November and December.
The list below is from the Mecklenburg Board of Elections of all candidates on the ballot. If a name is underlined, click on the name to hear their presentations. The list will be regularly re-ordered to place all active links in the left column.
[one_half]
DISTRICT JUDGE (BROWN-WILLIAMS)
DISTRICT JUDGE (MANN)
George Bell
NC SENATE DISTRICT 40
Nasif Majeed (D)
Joyce Waddell (D)
COUNTY COMMISSIONER AT-LARGE
Ella Scarborough (D)
Patricia (Pat) Cotham (D)
Damiko Faulkner (D)
Trevor M. Fuller (D)
NC HOUSE DISTRICT 101
Steven Jones (D)
NC COMMISSIONER OF LABOR
Charles Meeker (D)
Mazie Ferguson (D)
NC SENATE DISTRICT 38
Roderick Davis (D)
Joel Ford (D)
NC HOUSE DISTRICT 105
Tim Morgan (R)
Scott Stone (R)
US HOUSE 12th District (court decision may require  new primary vote)
Leon Threatt (R)
Ryan Duffie (R)
Gardenia Henley (D)
Juan Antonio Marin, Jr. (D)
Alma Adams (D)
[/one_half][one_half_last]
US SENATE
Larry Holmquist (R)
Paul Wright (R)
Greg Brannon (R)
Richard Burr (R)
Ernest T. Reeves (D)
Chris Rey (D)
Deborah K. Ross (D)
Kevin D. Griffin (D)
US HOUSE 9th District
Robert Pittenger (R)
George Rouco (R)
NC GOVERNOR
Pat McCrory (R)
Charles Kenneth Moss (R)
C. Robert Brawley (R)
Ken Spaulding (D)
Roy Cooper (D)
NC LIEUTENANT GOVERNOR
Holly Jones (D)
Ronald L. Newton (D)
Robert Earl Wilson (D)
Linda Coleman (D)
NC ATTORNEY GENERAL
Buck Newton (R)
Jim O'Neill (R)
Josh Stein (D)
Marcus W. Williams (D)
NC COMMISSIONER OF AGRICULTURE
Andy Stevens (R)
Steve Troxler (R)
NC COMMISSIONER OF INSURANCE
Joe McLaughlin (R)
Ronald (Ron) Pierce (R)
Mike Causey (R)
NC SECRETARY OF STATE
Michael LaPaglia (R)
A. J. Daoud (R)
NC SUPERINTENDENT OF PUBLIC INSTRUCTION
Mark Johnson (R)
J. Wesley Sills (R)
Rosemary Stein (R)
Henry J. Pankey (D)
June Atkinson (D)
NC TREASURER
Dan Blue, III (D)
Ron Elmer (D)
NC HOUSE DISTRICT 92
Charles Jeter (R)
Tom Davis (R)
NC HOUSE DISTRICT 100
Billy Maddalon (D)
John Autry (D)
NC HOUSE DISTRICT 103
Noah Lieberman (D)
Rochelle Rivas (D)
NC HOUSE DISTRICT 107
Kelly Alexander (D)
Robert Blok (D)
COUNTY COMMISSIONER DISTRICT 2
Vilma D. Leake (D)
Lula Dualeh (D)
Angela G. Edwards (D)
COUNTY COMMISSION DISTRICT 6
Bill James (R)
Joel Levy (R)
REGISTER OF DEEDS
Fred Smith (D)
David Granberry (D)
[/one_half_last]
Source: https://charmeck.org/mecklenburg/county/BOE/Documents/UOCAVA%20Election%20Notice%2016P.pdf