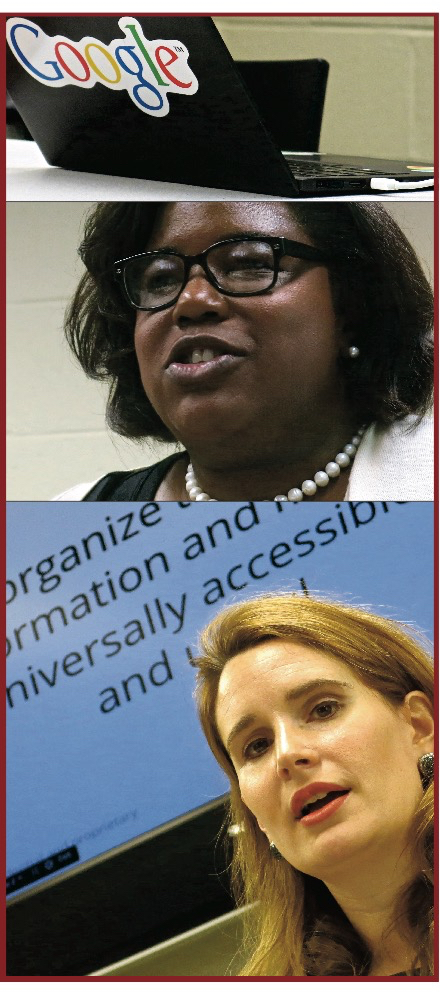 May 12, 2015
At the count of three …. don't hold your breath.
Two staffers from Google Fiber addressed the Forum this morning. And while they laid out the company has for wiring Charlotte, they kept returning to the reality that laying 6,000 miles of cable doesn't happen overnight. And it hasn't even begun yet. And the first subscriber is 18 months off. And prices have not been firmed up yet. And there is nowhere yet where you can sign up. And the initial rollout will be within Charlotte's city limits.
But the room was full of interest, and assurances from Charlotte City Council members David Howard and Vi Lyles that access to Google Fiber will remake the city's future. But there were also probing questions about how lower-income residents will gain access. Media interest was also high. QCityMetro posted a report, and WSOC did as well here.
Video from the presentation and the Q&A is in five parts below.
Presentation
Presentation
Presentation and Q&A
Q: Will the governmentbe able to access my information through Google Fiber the way they do with my phone line?
Q: Why are you laying wires when most of us are using wireless?
Q: What will the prices be in Charlotte?
Q: Do you do telephone?
Q&A
Q: What will you do to make this technology available to low-income residents?
Q: How exactly are you working with Charlotte-Mecklenburg Schools?
Q: I'm interested in connections to the medical community, in medical records storage, and in internships to grow our leadership in these fields.
Q: How will you protect the privacy of all the information that I put on the Internet?
Q: Is Johnson C. Smith University involved in this?
Q: What happened in Kansas that shows that wiring the city will help lower-income reisdents increase their economic mobility?
Q: Is there a kinship between Google and the iCloud?
Q&A
Q: How will Google be as a good community partner? And do you hire people with criminal records?
Q: In terms of percentage of population connected to the Web, what are the number from Austin for before and after your arrival?
Q: We're digging trenches for other reasons right now. Can you share those facilities so we don't tear up the city again?
Q: Do you share your wire with other providers?
Q: What phase of this project are you in?
Q: The big red line on your map was on the city's edge. Does that mean only people out there are going to be served?
Q: Do you need permits or government licenses to do this work?
Q: Will you wire Ballantyne first and leave the poor parts of town to last?
Q: How will you engage with other community partners to get the message out?