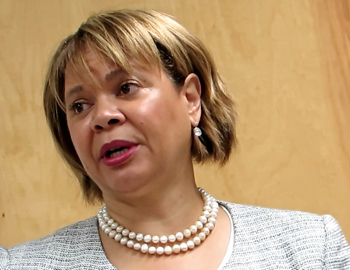 April 21, 2015
At-large Charlotte City Council member Vi Lyles rose at the end of the Forum today to explain how council members are looking at a proposal to eliminate the garbage collection fee and raise property taxes by the same amount:
For people who own homes valued at less than $330,000 or thereabouts, the switch will save them money. Owners of more expensive homes will pay some more, and owners of business properties who were not subject to the collection fee will now pay some of the costs.
Lyles said that council members continue to committed to not raising the overall property tax burden on residents.
During her impromptu presentation, Lyles also responded to a question about the recent property revaluation, and also a question about control of the airport. Video from the presentation is below.