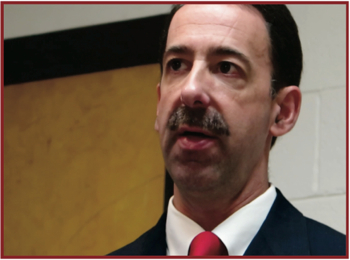 N.C. Court of Appeals Judge Mark Davis is a strong believer in voters' ability to right the wrongs of the N.C. judicial system.
The incumbent facing Paul Holcombe on the Nov. 4 ballot took several opportunities Tuesday to encourage voters to seek out judges, legislators and others on the ballot who would pursue their interests in justice for all.
The more than 30 people involved in statewide judicial races were invited to Thursday's Forum. Davis and one other candidate attended.
The video below includes Davis's initial presentation and all of his responses to questions during the Q&A that followed. He alternated answering questions with John Arrowood, who is among the 19 people on the ballot seeking a different Court of Appeals seat.