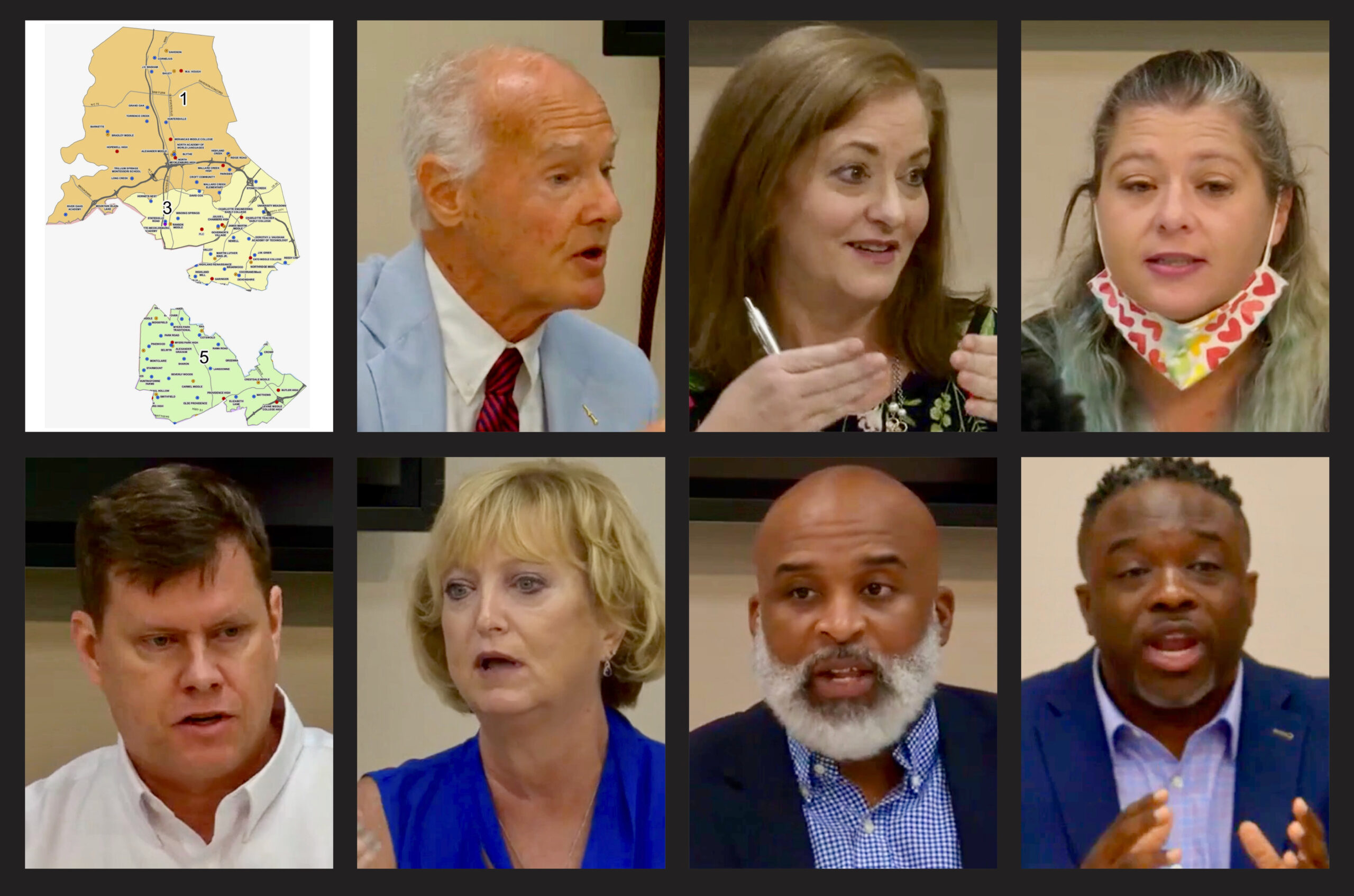 Sept. 13, 2022
Seven of the nine candidates in the Nov. 8 CMS Board elections in District 1, 3 and 5 focused much of their time this morning on ways to raise achievement for all children.
The paramount way board members can help, most said, was to onboard a superintendent who will place achievement at top priority.
They praised the current board's commitment to refocus board members' time on achievement also – even while acknowledging that their agendas, if elected, will be peppered with bonds, assignment and other less-paramount issues.
The majority seemed well briefed on current look-what-they're-reading controversies, and appeared determined to support teachers' longtime authority to accommodate individual parents' concerns about their own children's reading assignments – without board intervention or getting in the book-banning business.
Viewers of the videos below might keep count of how many times speakers noted that a reform currently being proposed had been successfully implemented by CMS – then dropped as the next big thing came down the pike, or as programs that helped students ended up foundering on staffing or money issues. There was even a suggestion that keeping a successful superintendent in place for 10 years was part of the answer to CMS' culture problems. The district has had five superintendents in the last 10 years.
Tuesday's meeting went long, so it was posted in two parts. Reach them both by clicking below.
Part 1
Part 2