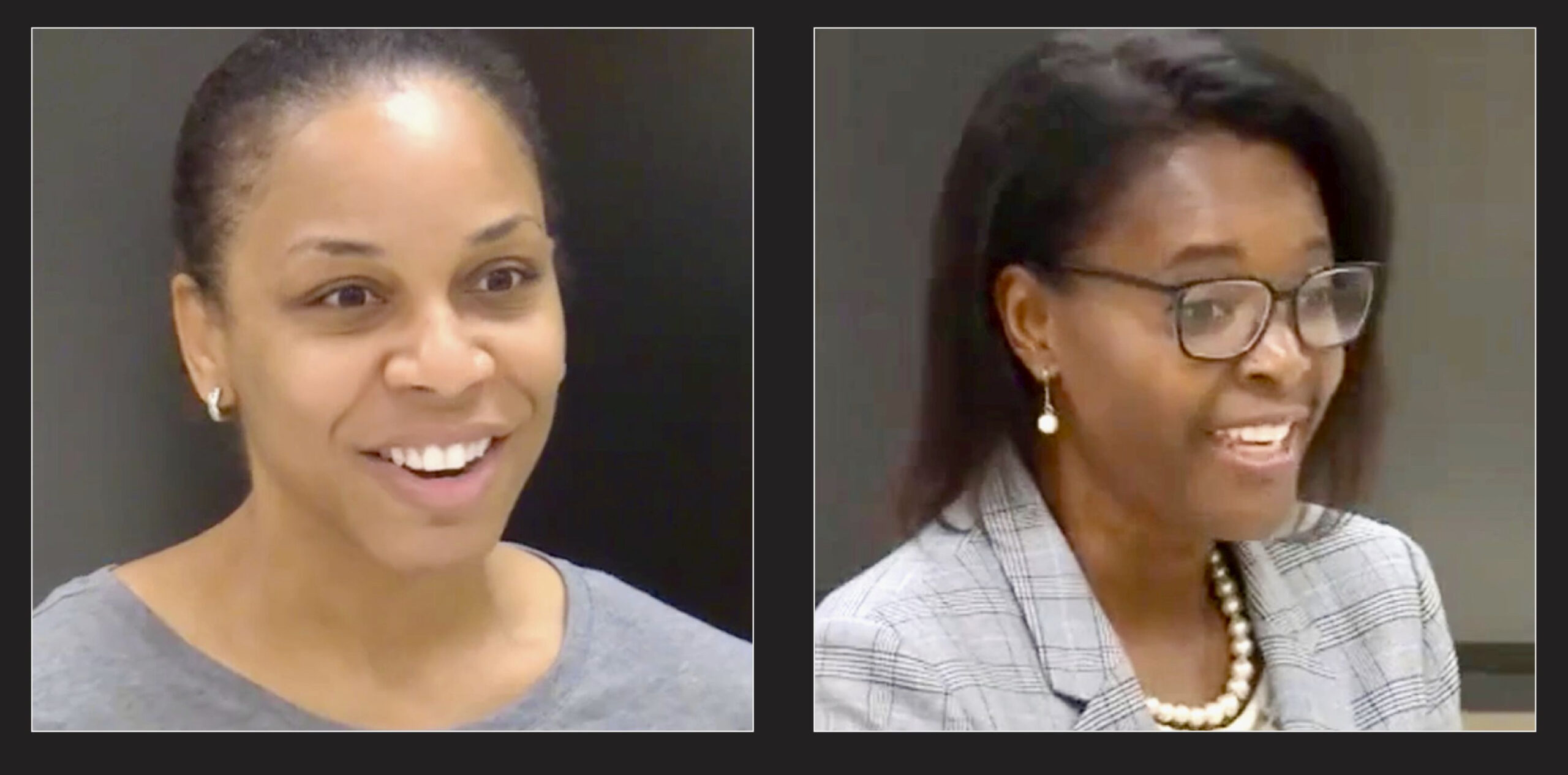 July 19, 2022
Three District seats on Charlotte City Council are contested on the July 26 ballot. All six candidates were invited to today's Forum. In the video below you will hear from two of them.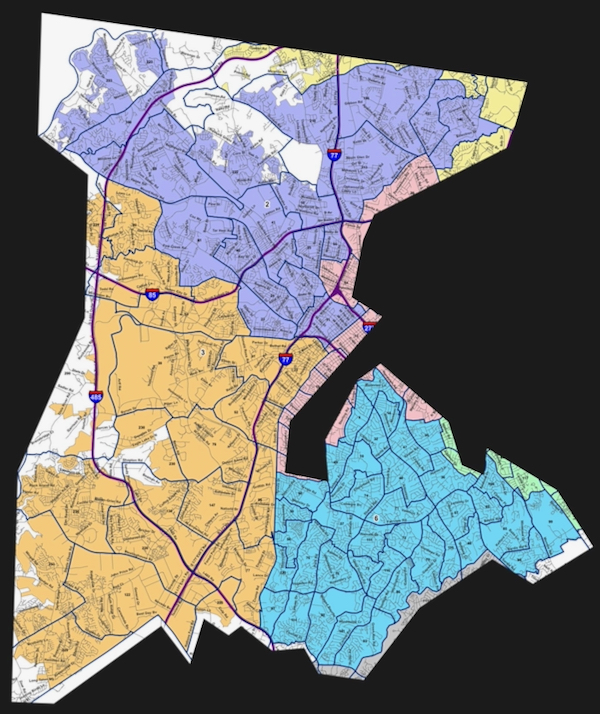 Democrat Victoria Watlington is running for re-election in District 3, the westside district in light brown on the map at right, from mostly south of I-85 to the S.C. line. Democrat Stephanie Hand is running against incumbent Tariq Bokhari in District 6, the south central district in light blue at right known for its wealthy core neighborhoods but also spanning low-income and minority neighborhoods from South Boulevard to Independence Boulevard.
At the end of the session, Nasif Majeed, who represents N.C. House District 99 in northeast Charlotte, reflected on the recent legislative session. Most of his comments were an explanation of why he voted against the N.C. budget.