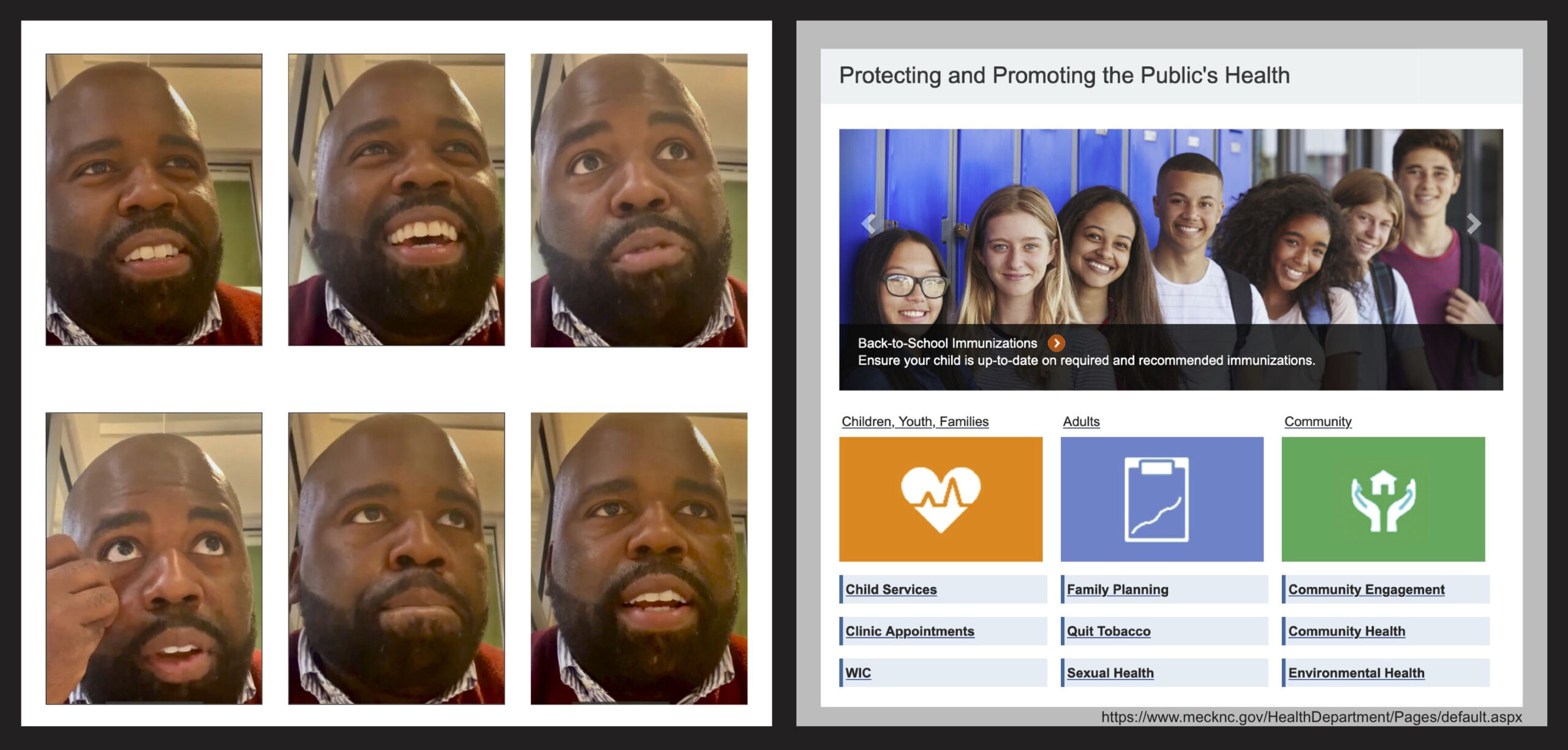 Nov. 30, 2021
The incoming director of the Mecklenburg County Health Department has most of the department running flat-out to meet the COVID-19 challenge. But a busted wi-fi connection in his office sent him off to a conference room with a cell phone camera. Yet, he barely missed a beat.
Dr. Reynard Washington holds a Ph.D. in epidemiology, and for three years was chief epidemiologist in Philadelphia's public health department before joining the Mecklenburg department at the beginning of the lockdown, as deputy director. An epidemiologist looks for "patterns and causes of disease and injury." Years of looking have convinced him of the need to overcome health disparities, and the reasons behind them. As he takes over the lead role from Gibbie Harris, he is looking to glue together the communitys disparate health care silos, bolster quality clinical work, and bring free dental care to those who need it but are not now being servedl
Much of today's discussion was about Omicron, the latest COVID variant "of concern" that is appearing across the globe and has researchers worried about a new winter wave of the pandemic.
Dr. Washington was asked how people could suggest ideas for increasing the number of people who have been vaccinated. Dr. Washington encouraged people with ideas to be in touch with Senior Health Manager Autumn Watson via e-mail at Autumn.watson@mecknc.gov.