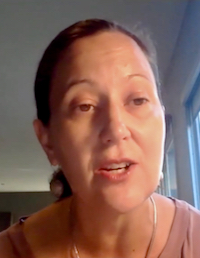 – Page initiated Sept. 14, 2021
Jennifer De La Jara was elected in 2019 to an at-large on the Charlotte-Mecklenburg Board of Education. In fall 2021, she announced that she would be a candidate in 2022 for an at-large seat on the Board of County Commissioners.
Materials on this website
4-12-22 Presentation to Forum.
10-16-21 Campaign event.
9-14-21 Greetings during Forum meetings.
Info
Media links
8-26-21 Observer announcement of candidacy.